(As part of our reporting on news in Loudoun County and surrounding communities we sometimes come across new restaurant brands and other businesses entering the wider Northern Virginia market. While they may not be in our immediate area, we thought some readers might find this kind of news interesting. With that, we are starting these occasional "New in NoVa" reports.)
You can't swing a dead chicken around these days without bumping into a new Nashville hot chicken concept coming into the area. It's one of the hottest segments in the fast-casual restaurant industry at the moment.
A new brand called Crimson Coward Nashville Hot Chicken is scheduled to open its first Northern Virginia location today in Woodbridge. The company says it plans to open another two dozen or more stores in the DC area.
Crimson Coward is a small brand. It launched in California in 2019 and has four locations there. There is also one in Texas. The Woodbridge store is No. 6 in the chain, according to the company's website.
The menu at Crimson Coward focuses around their Crimson Rub, a secret blend of spices they use on their chicken. Items can come in differing degrees of heat.
The line-up includes chicken tenders, chicken sandwiches, loaded fries and a variety of sides including macaroni and cheese, fried pickles, potato salad and more. You can see the Crimson Coward menu here.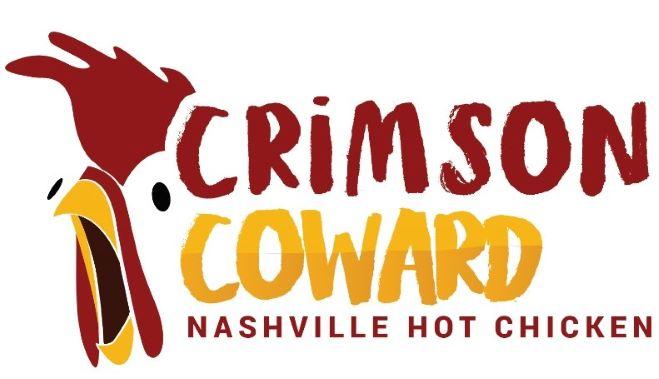 As the hot chicken trend continues to grow, The Burn recently reported on the pending arrival of Hangry Joe's Hot Chicken in Loudoun County. The brand recently secured leases for three local locations — one in Sterling, one in Ashburn, and one in Leesburg. You can see our coverage of Hangry Joe's here.
Other fast-casual restaurants in the area specializing in hot chicken sandwiches include Wooboi in Herndon, which has a cult following among aficionados, and Roaming Rooster, which recently opened a location in Chantilly close to Highway 50.
No word on if or when Crimson Coward will make a move in our direction, but with plans for 20+ stores in the region, it seems likely they will be in the area eventually.