Big news for fans of Neapolitan-style pizzas — one of the DC area's most popular pizza brands is ready to launch its first location in Loudoun County. Yep, Pupatella is opening next week.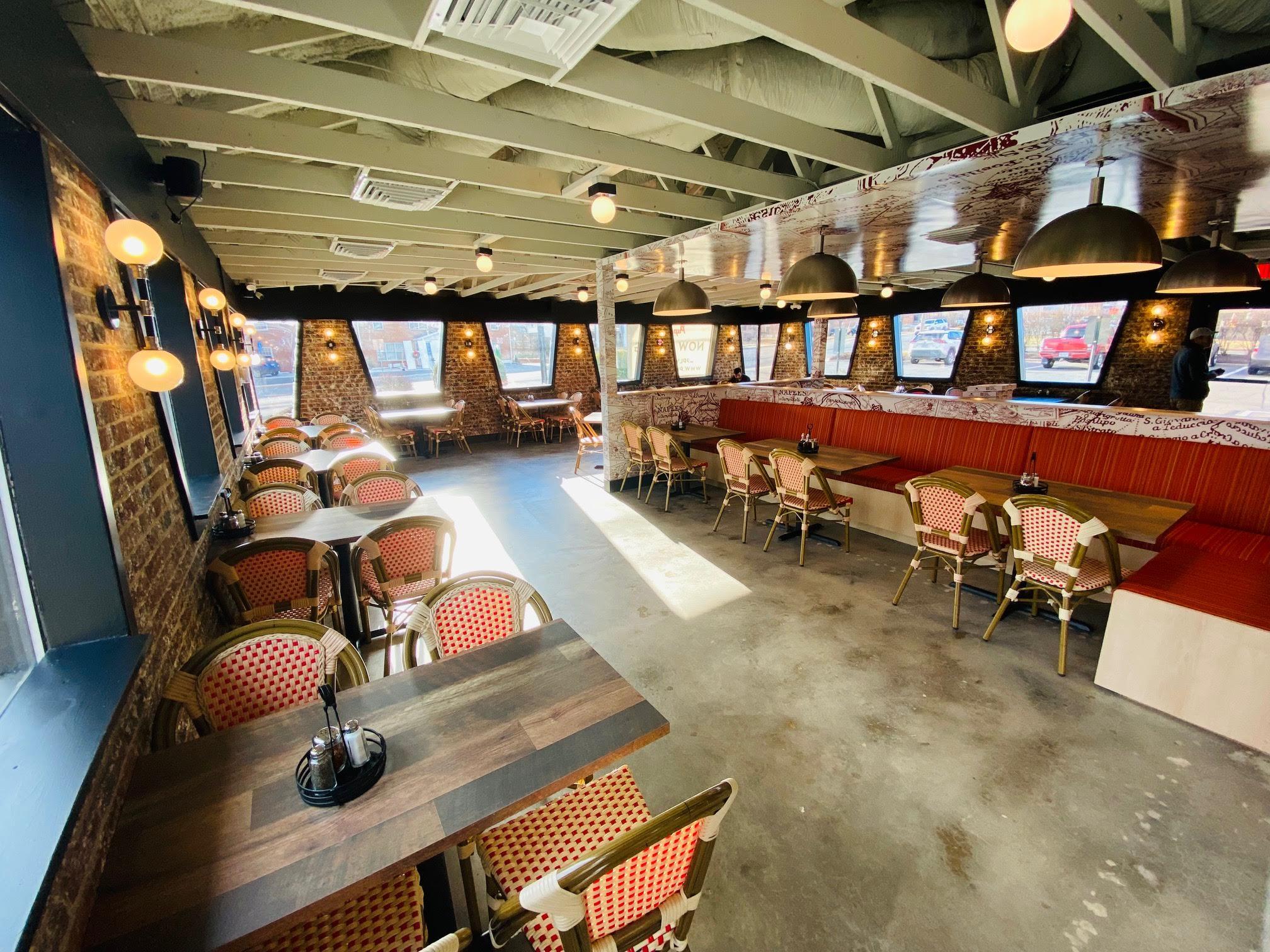 The Burn got a sneak peek inside the new restaurant at 350 Market Street, as well as a chance to taste test some Pupatella pies Friday afternoon. This comes ahead of the planned official opening this coming Tuesday, January 17.
Inside the former Pizza Hut building, there is now a large dining room and two giant wood-fired pizza ovens, along with a brightly painted bar area, plus a roll-up window at the bar that goes to an outside patio for service inside and out.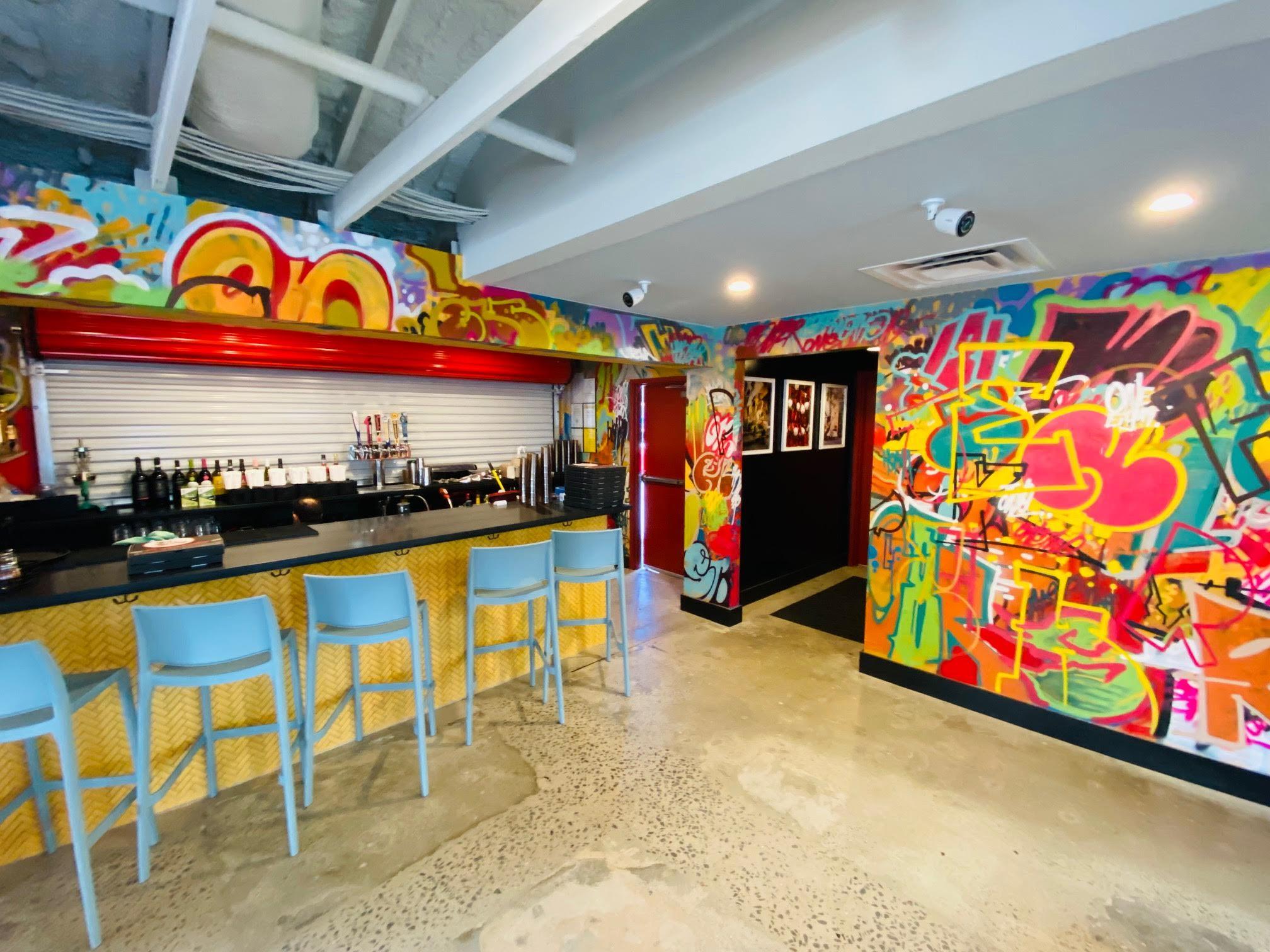 The menu at Pupatella includes red pies, white pies, appetizers, salads, "street snacks," paninis, and more. You can also custom design your own pizza from a long list of ingredients.
We sampled a classic Margherita, a Diavola, a Proscuitto Arugula, an Onion Tart, a Mushroom pizza and their current seasonal pie — the Bresaola Special with cured beef bresaola, roasted Brussels sprouts, fresh mozzarella and tomato sauce, topped with spicy honey.
The Pupatella brand — which has seven locations open and several more in the works — is certified by the Assozione Verace Pizza Napoletana, an Italian agency that has strict rules on how Neapolitan pizzas are made.
Per the Pupatella website: "To obtain the VPN certification, the pizza is made according to the 200-year-old Neapolitan technique. Only wood-fired ovens are permitted; the dough is made of only four ingredients: Italian flour, sea salt, fresh yeast and water. The toppings for the DOC pizza ('Denominazione di Origine Controllata') may only include sauce made of San Marzano tomatoes grown in Italy, fresh cherry tomatoes, fresh mozzarella made with buffalo milk or fior di latte, sea salt, fresh basil and olive oil."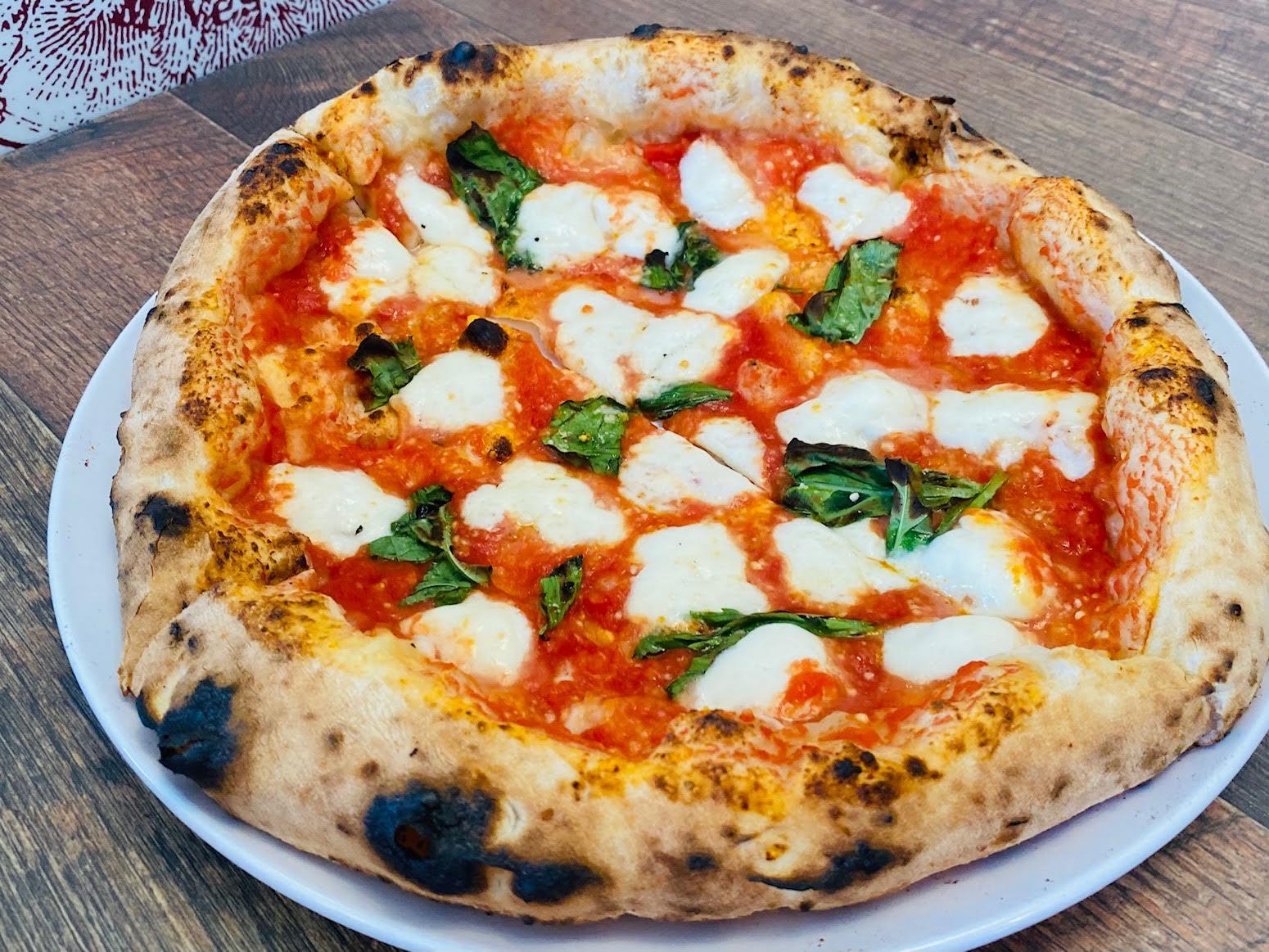 Michael Berger, one of the partners in Pupatella, has an interesting Leesburg background. His family was the longtime owners of The Hub, a clothing store in downtown Leesburg from the 1930s to the 1990s. Berger grew up coming to work with his parents and running around the downtown in the 1980s.
The Burn first broke the news about Pupatella coming to Loudoun County back in October 2021 and we've been following the progress ever since. Now, opening day is at hand this Tuesday. And a little pro tip — if you see folks going in and out on Monday, it means their confidence was high and they opened early. Buon appetito!