The Zoe's Kitchen restaurant at One Loudoun has closed its doors after nearly nine years in the center. We're told its last day was yesterday — Sunday, January 15.
The restaurant — situated in a corner unit near the Trader Joe's grocery store — originally opened in 2014.
The brand — which at its peak reportedly had roughly 200 locations — specializes in Mediterranean dishes including soups, salads, pita sandwiches and kabobs.
In 2018, Zoe's was acquired by the Cava Group, the company that operates the popular Cava brand. Many Zoe's locations have been turned into Cava stores.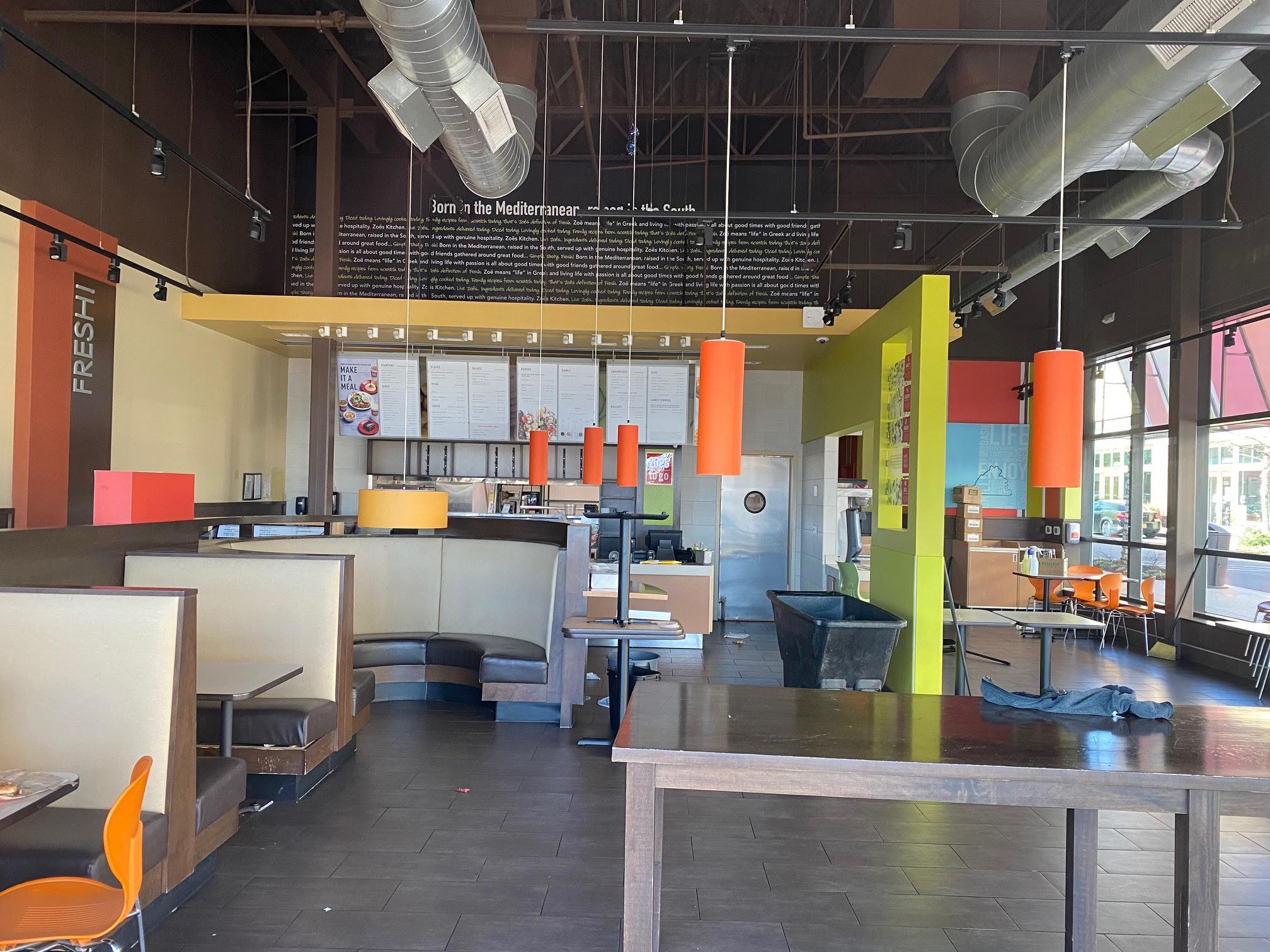 We checked with the folks at One Loudoun. They do not anticipate Cava coming into that spot, and they are already in talks with other potential tenants.