A new Salvadoran snack shop specializing in sweet drinks like "mangonadas" and horchata, as well as desserts, opens today in Sterling. It's called MangoLina and this is the brand's fourth location in the region.
The Burn told you about MangoLina back in December when we learned it was taking a vacant spot in the Cedar Lake Plaza center.
That's off Route 7 near the intersection with Lakeland Drive. The main store in the center is a Cocos Food grocery store.
MangoLina got its start in 2019 in Woodbridge and has since opened stores in Springfield, Virginia and Hyattsville, Maryland.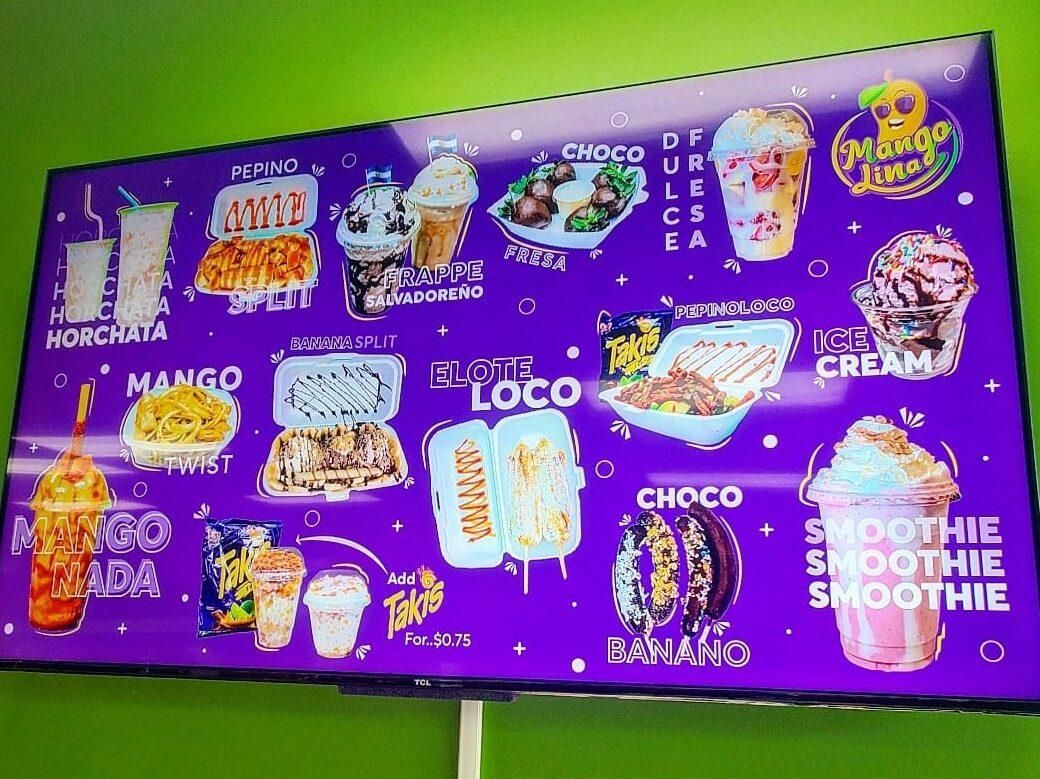 Besides all types of dishes inspired by mangos and other fruits, there are savory items on the menu as well — such as variations on elote, a type of street corn.