Paris Baguette — the popular fast-casual restaurant serving French-style sandwiches, fresh baked bread, pastries and desserts — is opening a new location in Herndon, just off State Road 267.
The Burn has learned that Paris Baguette has signed on for a 3,800 s.f. spot at the Arrowbrook Centre in Herndon. That's the new residential and retail project coming to Centreville Road right by Exit 10.
As The Burn has reported, other tenants confirmed for Arrowbrook include the Ornery Beer Company Public House and Home2India, a South Asian supermarket. Now, Paris Baguette will be joining them at the center.
Paraclete Realty is the broker handling the leasing at Arrowbrook — and while there is nothing official yet — more tenants could be announced soon as the center fills up.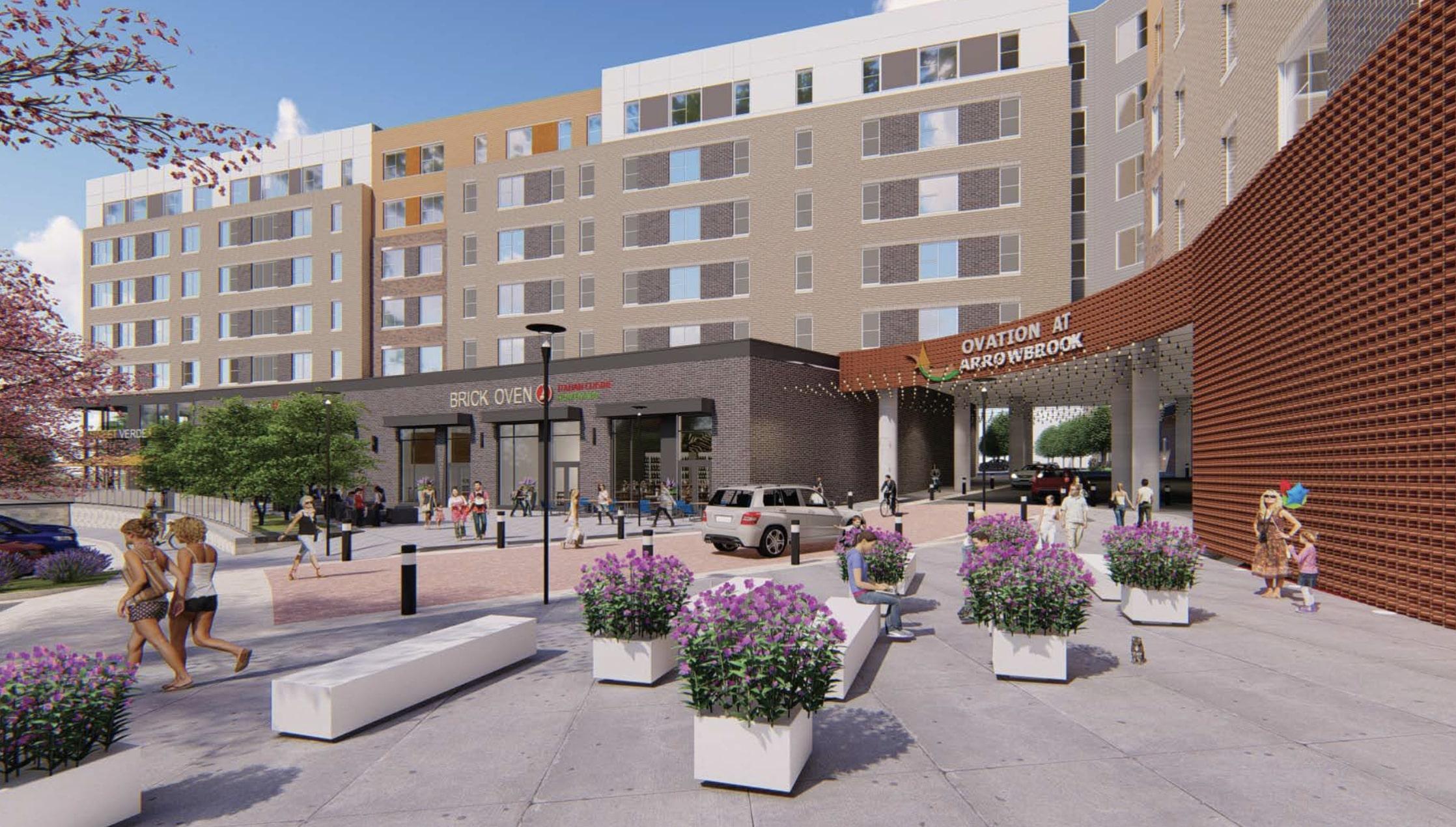 Paris Baguette is an international brand with more than a hundred locations around the United States as well many more overseas. There are a few here in Northern Virginia, including one in Centreville.
The restaurant's menu features sandwiches such as the Caprese Baguette and a Turkey Mozzarella Panino. The bakery carries baguettes, brioche bread, milk bread and more.
There are also salads, cakes, pastries and other sweets. You can check out the full Paris Baguette menu here.
The franchisee of the new Herndon location says he hopes to have his Paris Baguette ready by sometime this fall, if all goes smoothly. When it opens, it will be the closest location yet for Loudoun County residents.
Regular readers may recall that we've reported that representatives for Paris Baguette have also been seeking locations in Loudoun. We've been keeping tabs on that and — so far — there's nothing new to report.
(Image at top: Paris Baguette)