Local residents have watched the growth of One Loudoun over the past decade into one of the major retail and restaurant developments in Loudoun County. Now, The Burn has a peek at what's next for the center.
Several artist renderings show a new extension of Exchange Street with another block of new shops and eateries, as well as future green space and office buildings.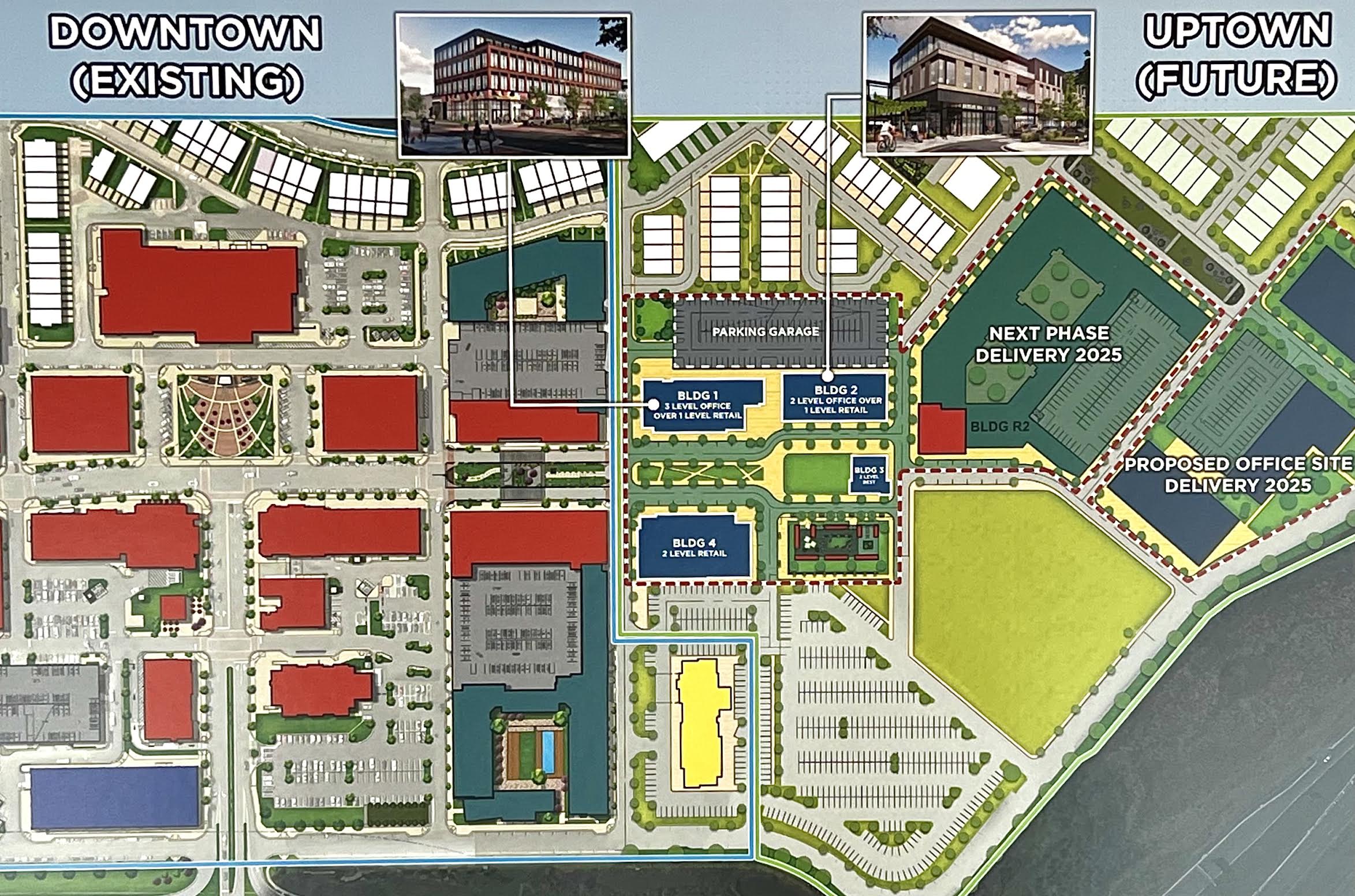 In the new diagram, we can see many of the current shops and stores in red. This is the area referred to by the center's management as "Downtown" One Loudoun.
This includes the Alamo Drafthouse movie theater facing the main plaza at One Loudoun and the surrounding buildings that are home to Bar Louie, Nando's Peri-Peri, City Tap, Matchbox, Uncle Julio's and many others.
In the center of the image, we can see two red buildings to the right of the main area described above. This is the newest retail section of One Loudoun and includes a host of new businesses open or on their way.
This includes Sephora, Warby Parker, Lululemon, LaserAway, Lovesac, South Block, Sweetgreen, Madison Reed, and more.
Couple this with Ted's Bulletin, iCryo, Big Buns Damn Good Burgers, &pizza and other new businesses elsewhere in the center, and the past year has seen a virtual explosion of new restaurants and stores.
Now, it looks like it will be continuing. On the diagram, you can see four buildings in dark blue, labeled Buildings 1, 2, 3, and 4. This is the next phase of restaurants and retail on the ground level, with two of the buildings having office space on the upper floors.
There is also a small park or green space planned for the parcel of land next to the right of Building 4.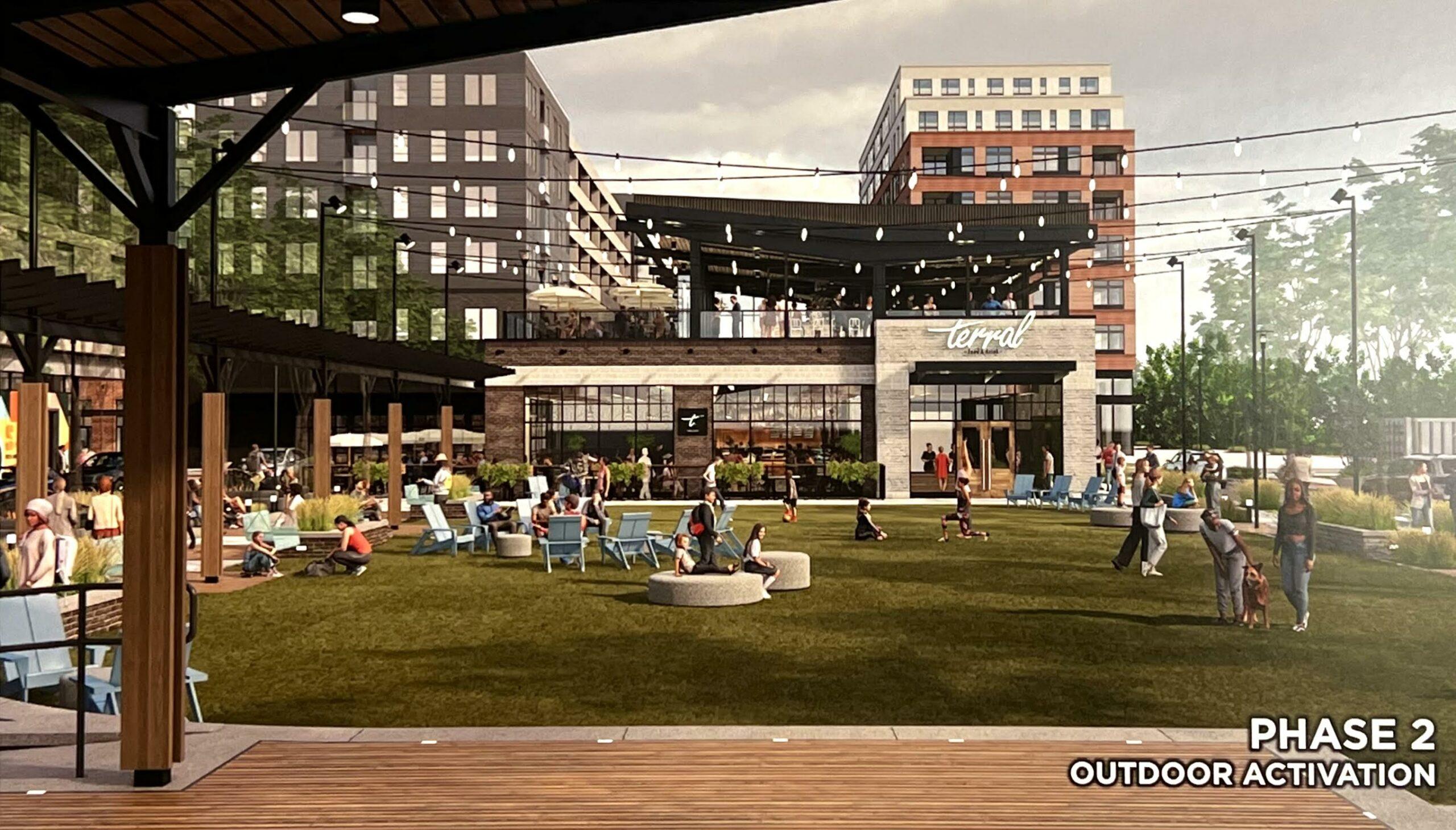 What new tenants might move into this next block of "Uptown" One Loudoun, as it is called? It's too soon to tell. But there is a good chance that we will continue to see major retailers — the coveted ones centers like One Loudoun desire — move in.
Sephora, it seems, broke the dam. Once a major retailer like that committed, we quickly saw deals signed with Warby Parker, Madison Reed, Lululemon, and Lovesac. While it's certainly not guaranteed, it stands to reason that more retailers of this ilk will consider coming to the next phase of One Loudoun.
The graphic appears to indicate that One Loudoun hopes to have this next phase ready for restaurants and shops to start moving in come 2025. So, work on the currently vacant land could start as soon  as later this year.