Weathervane Coffee & Wine Bar in the Goose Creek Village center has sadly closed its doors. But there are plans afoot to bring back something related — but apparently different — to the spot.
Weathervane opened back in 2021 in one of the new buildings on the southwest corner of the Sycolin Road-Belmont Ridge Road intersection. There are a series of apartment buildings there with retail and office space on the first floor and Weathervane was in one of those spots.
Originally opened as a coffeeshop, Weathervane expanded its offerings with a variety of wines and small plates to bring customers in throughout the day. But now, Weathervane is no more.
A sign posted to the front door of the shop and online reads, in part: "It is with heavy heart that we have made the difficult decision to close our beloved Weathervane … We are pleased to announce, however, that we are re-branding in full as a new wine and coffee concept and will be re-opening on June 1, 2023."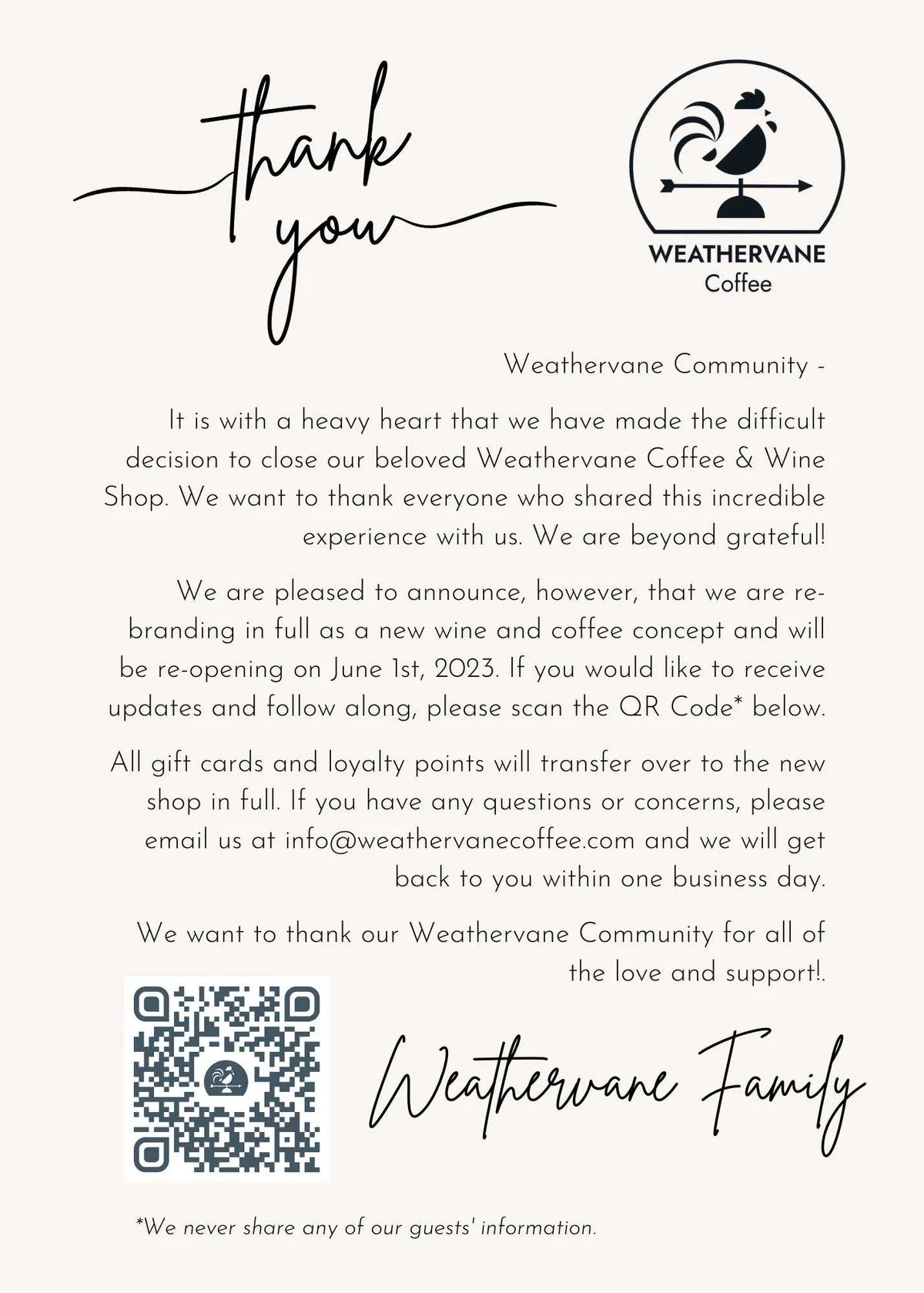 The letter goes on to note that all gift cards and loyalty points from Weathervane will transfer over to the new business.
We have a message in to the Weathervane folks to get more details about the new concept. Stay tuned for updates.