Herndon is getting a new bubble tea shop at the Worldgate Centre in Herndon. It's called Sharetea and it's part of an international brand with more than 400 locations around the world.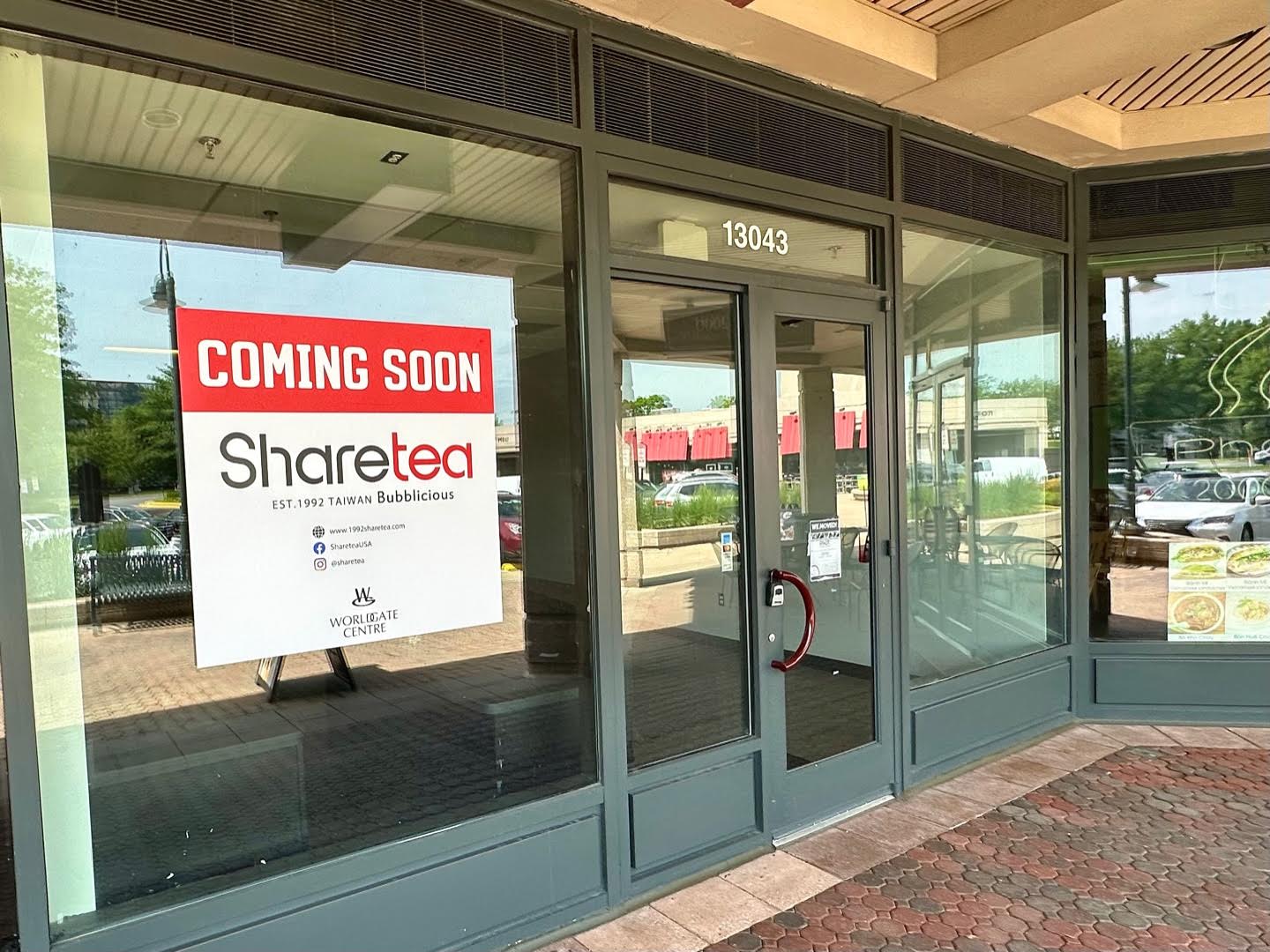 The shop is taking a spot at Worldgate that was previously occupied by Pivot, a physical therapy center, before it moved elsewhere in the shopping plaza. The news was first reported by RestonNow.com.
Sharetea features a menu focused on bubble teas and other beverages in all their many varieties including milk teas, brewed teas, fruit teas, plus tea mojitos, creamas, and more.
You can also choose how much ice you want, the level of sweetness, and choose from toppings such as lychee jelly, red bean, and crystal boba. You can see the full Sharetea menu below.
There are currently three Sharetea locations in Virginia, according to the company's website. Two are here in Northern Virginia — one in Fairfax and one in Falls Church. There is also a store in Chesapeake.
No word yet on when Sharetea will open its Herndon location. We'll keep you posted.