An online posting for an upcoming auction got fans of the Parallel Wine & Whiskey Bar buzzing. It showed that the popular Ashburn restaurant was liquidating many of its tables, chairs, wine displays, kitchen fixtures, and even silverware.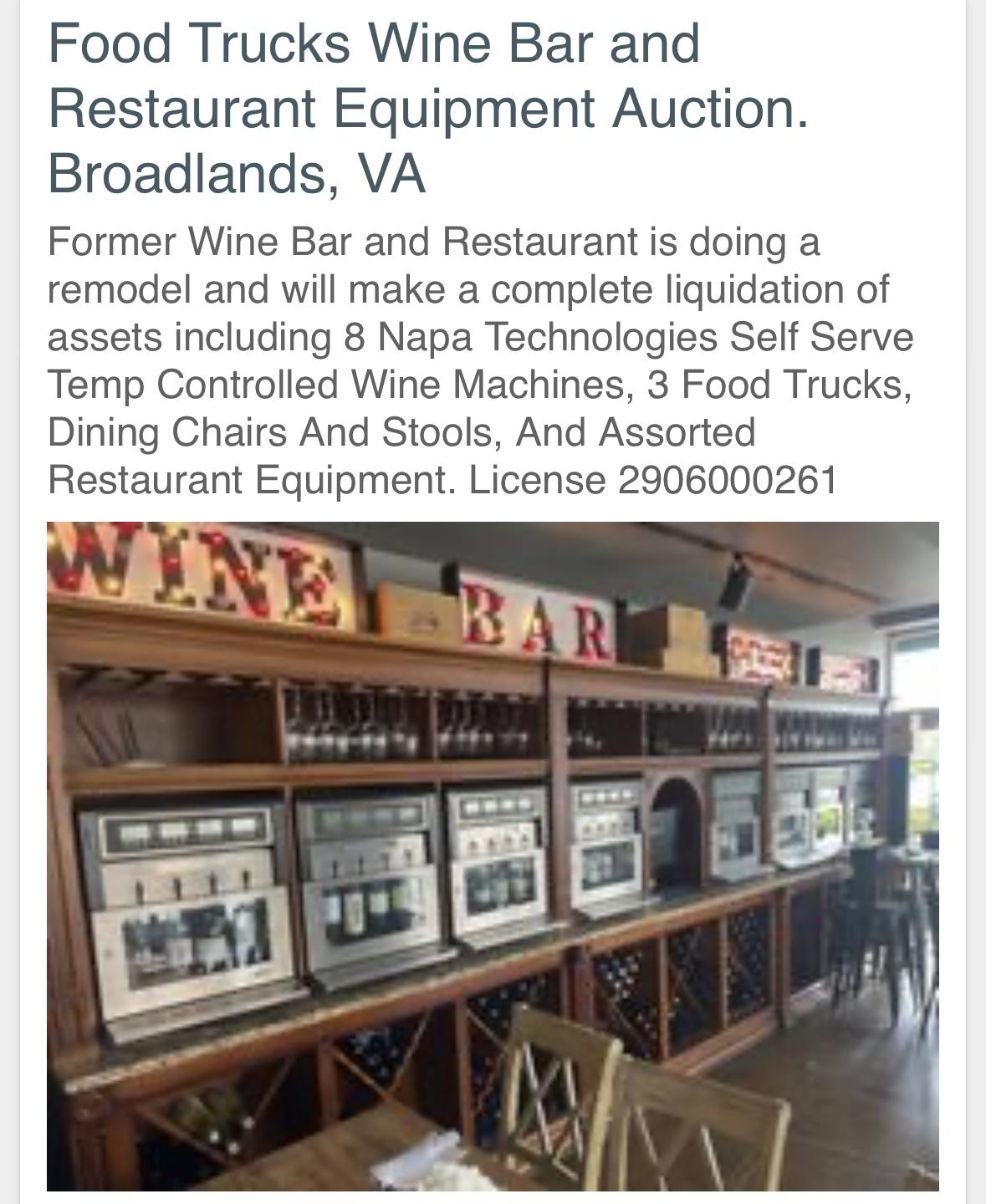 Even worse, a mistaken post briefly said the auction was a "going out of business" sale. This was quickly corrected, but as word of the auction spread through the community, many folks were left wondering what was up.
The Burn spoke with Jason Bursey, owner of Parallel, and he assures us it's nothing more than a remodeling of the original Parallel space.
The self-serve wine dispensers that haven't been used much lately are going away. They're getting all new furniture, and new decor on the walls. Bursey says it's primarily a cosmetic facelift.
Parallel — which is located in the Broadlands Village Center — is expected to stay open during the work, and of course, there is also the sister Parallel Party Bar located 30 feet or so away that works in tandem with the mother store.
The restaurant is also auctioning two of its old food trucks and another vehicle in its fleet. The main Parallel food truck that is in regular use is staying.
(Image at top: Parallel Wine & Whiskey Bar)