The new Twisted Cat Tavern — a restaurant and bar headed to Lansdowne — has announced its grand opening date. The big day is next Friday, May 26.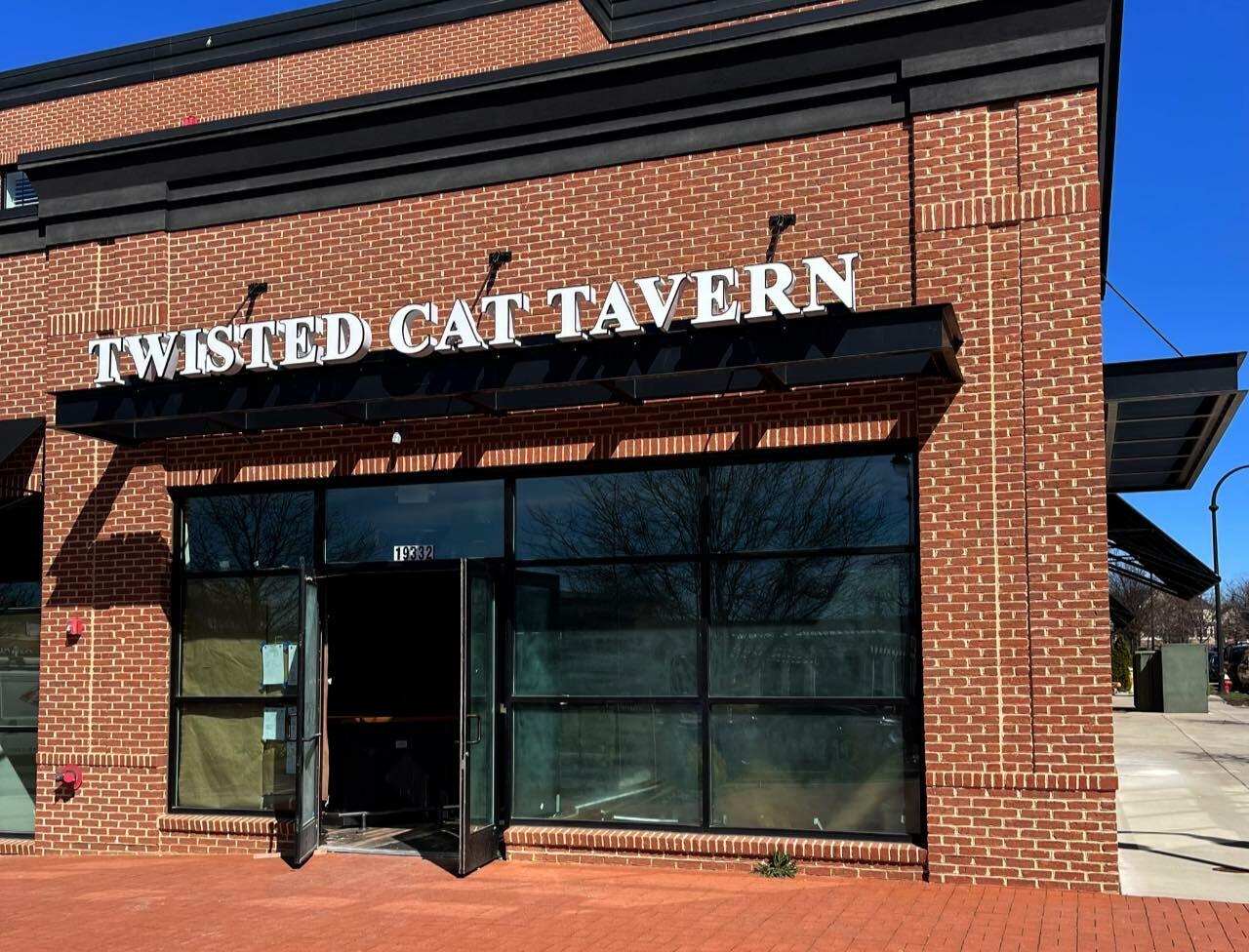 The Twisted Cat is coming to the Lansdowne Square retail center into a spot formerly occupied by Sugar Shack Donuts. That site is immediately adjacent to the Lansdowne Town Center and most visitors probably assume they are all one development. Au contraire.
The Burn first broke the news about the Twisted Cat back in January. Since that time, the owners have been working hard to to give the space a makeover into what they hope will be a comfortable neighborhood tavern and gathering spot.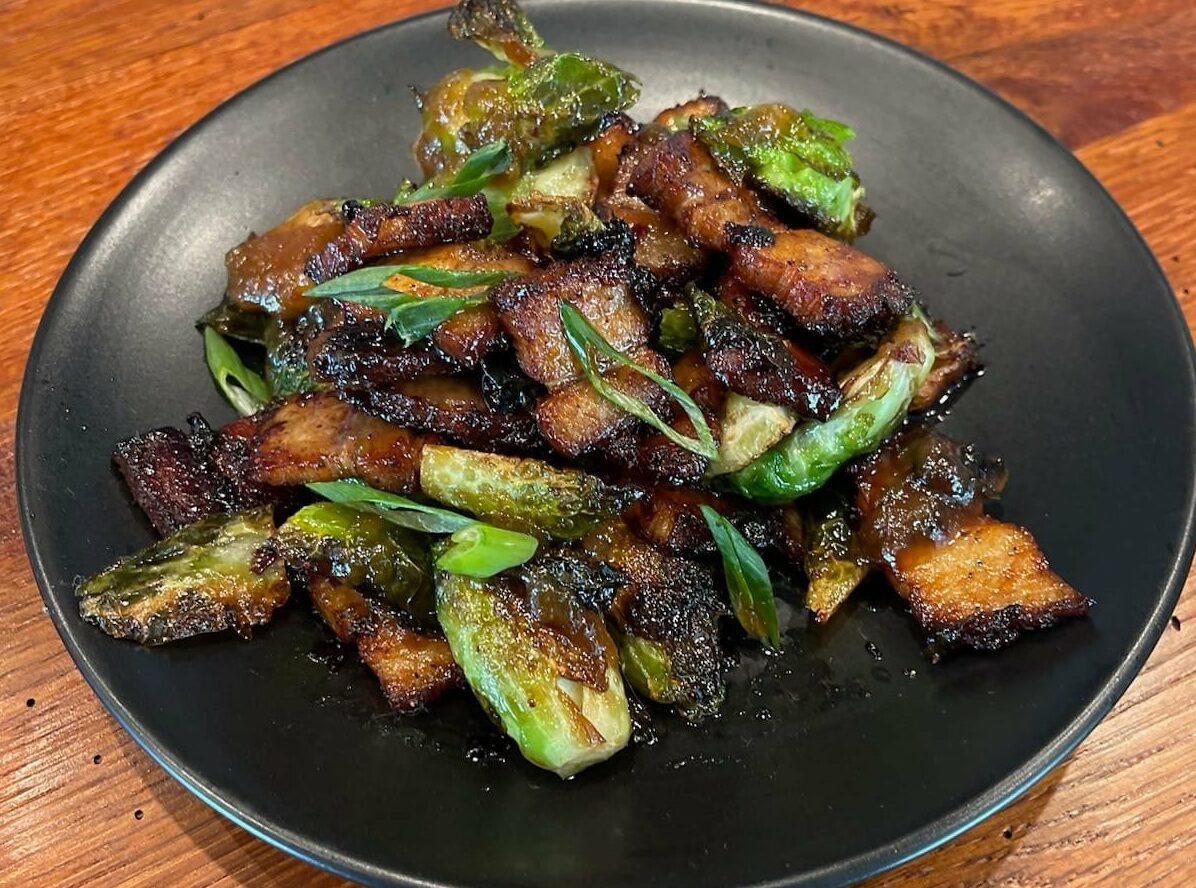 Items that are expected to be on the new menu at the tavern include a dish called Belly & Brussels, which includes a fried candied pork belly and Brussels sprouts sautéed with emulsified blueberries and a pineapple bacon jelly.
Others include a Drunken Bolognese — an Italian pasta dish with some Thai mixed in, a salad called the Blue & Bleu, and Beer Battered Colossal Onion Rings.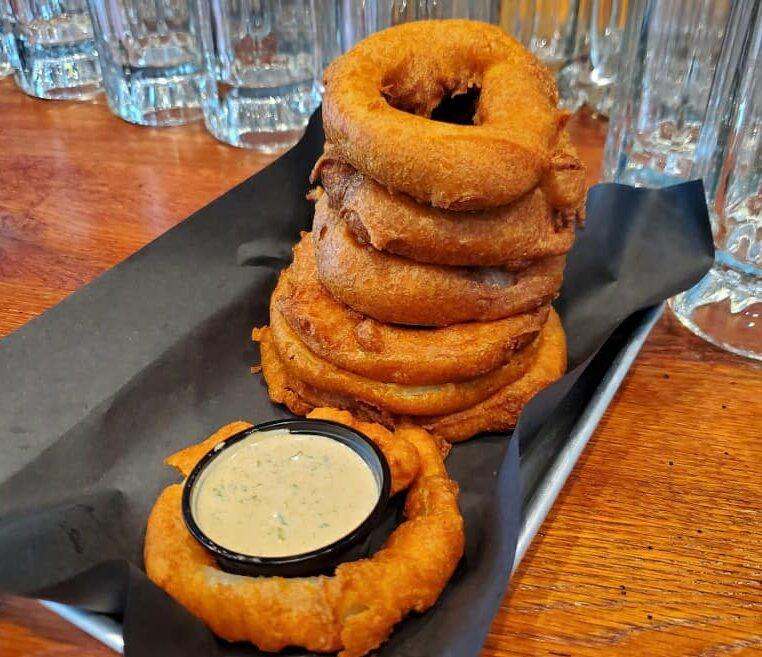 The centerpiece artwork in the tavern — seen in the photo at the top of this story — will be a chalk version of the Twisted Cat logo done by Tonia Priolo, a well-known local artist.
(Images: Twisted Cat Tavern)