Well, the mystery is finally solved. For months, we've been reporting on a new Korean BBQ restaurant coming to the South Riding/Stone Ridge area in southern Loudoun. Now, we know it will be The QUI Korean BBQ & Bar.
The sign going up over the doorway was our first big clue. (Thanks to Candice Godinez for the photo.)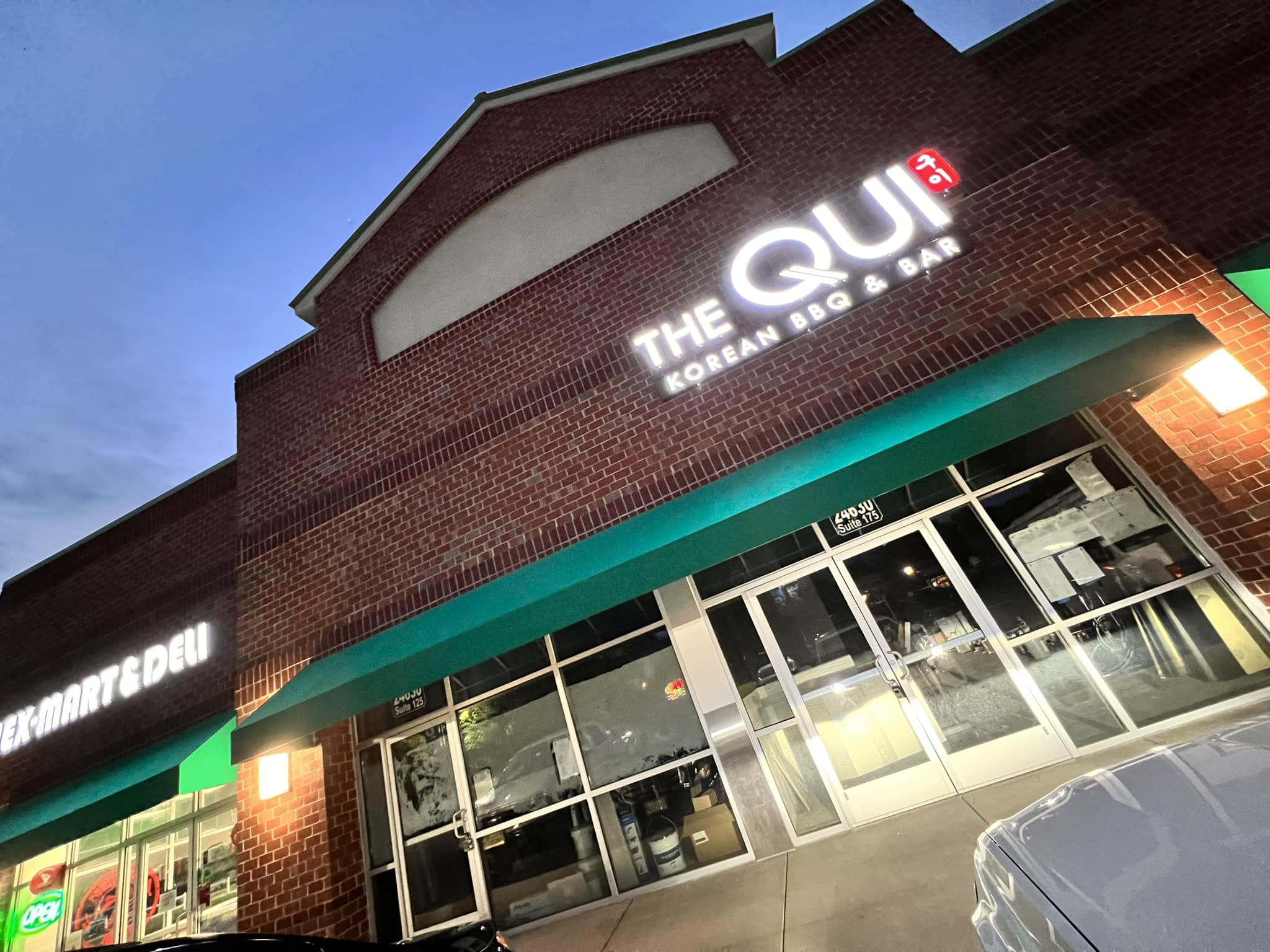 The QUI is a local brand with two other locations over in Fairfax County, according to the company's website. One of them is just down Highway 50 among the many restaurants along Metrotech Drive.
The QUI is coming to a new retail building that was built at the Gum Spring Village Center. That's a small retail center at 50 and Gateway Village Drive. Local may know it as the home of Somac, another Korean restaurant located there.
The QUI will be located near the tiny Mex-Mart & Deli, another new entry on the local food scene that has gotten some good buzz.
If you're not familiar, The QUI will be similar to many Korean BBQ restaurants. It will feature tables with grills in the centers. Customers choose from a variety of meats and then cook it themselves similar in style to the communal fondue at a Melting Pot restaurant.
At The QUI, meats on the menu include pork belly, brisket, beef bulgogi, baby octopus, shrimp, garlic chicken, honey butter squid, and more. The restaurant also as an AYCE (all you can eat) option.
You can see the full menu from The QUI below.
No word yet on when the new Loudoun County location will open. We've got messages in to the owners, so we'll report back when we have more details.