A new butcher shop specializing in premium cuts of meat is headed to Loudoun County — and it's directly tied to a new restaurant also in the works. Get ready for The Meat.
Last week, The Burn told you about The QUI Korean BBQ & Bar that is opening in the Gum Spring Village Center in the South Riding area. Now, the same owners are opening a separate butcher shop next door.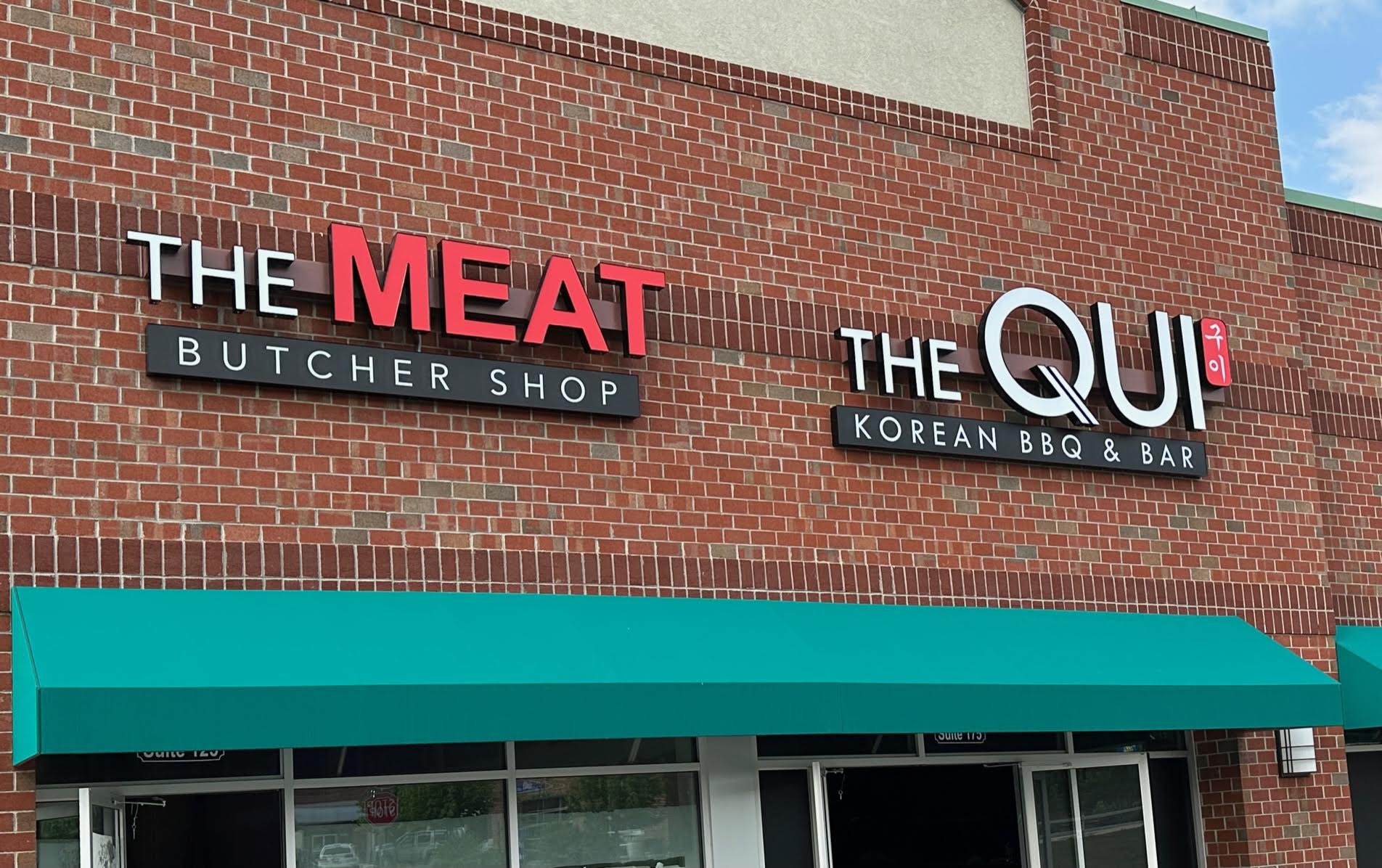 The sign for The Meat has gone up in the space tucked between the upcoming QUI and the Mex-Mart Mexican market and deli next door.
We are told that The Meat will carry all your usual suspects like steaks and pork chops, but — in keeping with its Korean background — it will also feature popular items like galbi — Korean beef short ribs — and bulgogi — which is typically thin, marinated strips of beef.
The folks behind The QUI are hoping to open the restaurant in about two months — and if they can swing it with all the construction and other work to be done — they would like to open The Meat at the same time. It all just depends on how smoothly things go.
(Image at top: The QUI Korean BBQ & Bar)