Friday is the big day — the new Lotte Plaza Market in Sterling will open its doors to customers. And today, workers were busy stocking shelves and putting the finishing touches on the store.
The new 47,000 s.f. grocery store is located in the Countryside Marketplace shopping plaza, just off Route 7. The store has gone into the former Safeway supermarket space.
Today, a steady stream of lookie-loos —The Burn included — was passing by the open front doors, taking peeks inside, and chatting with team members ahead of the opening.
Besides a large international grocery store with an heavy focus on Asian food products, the store also has a section with various kitchen and home supplies, such as pots and pans, pressure cookers, placemats and more.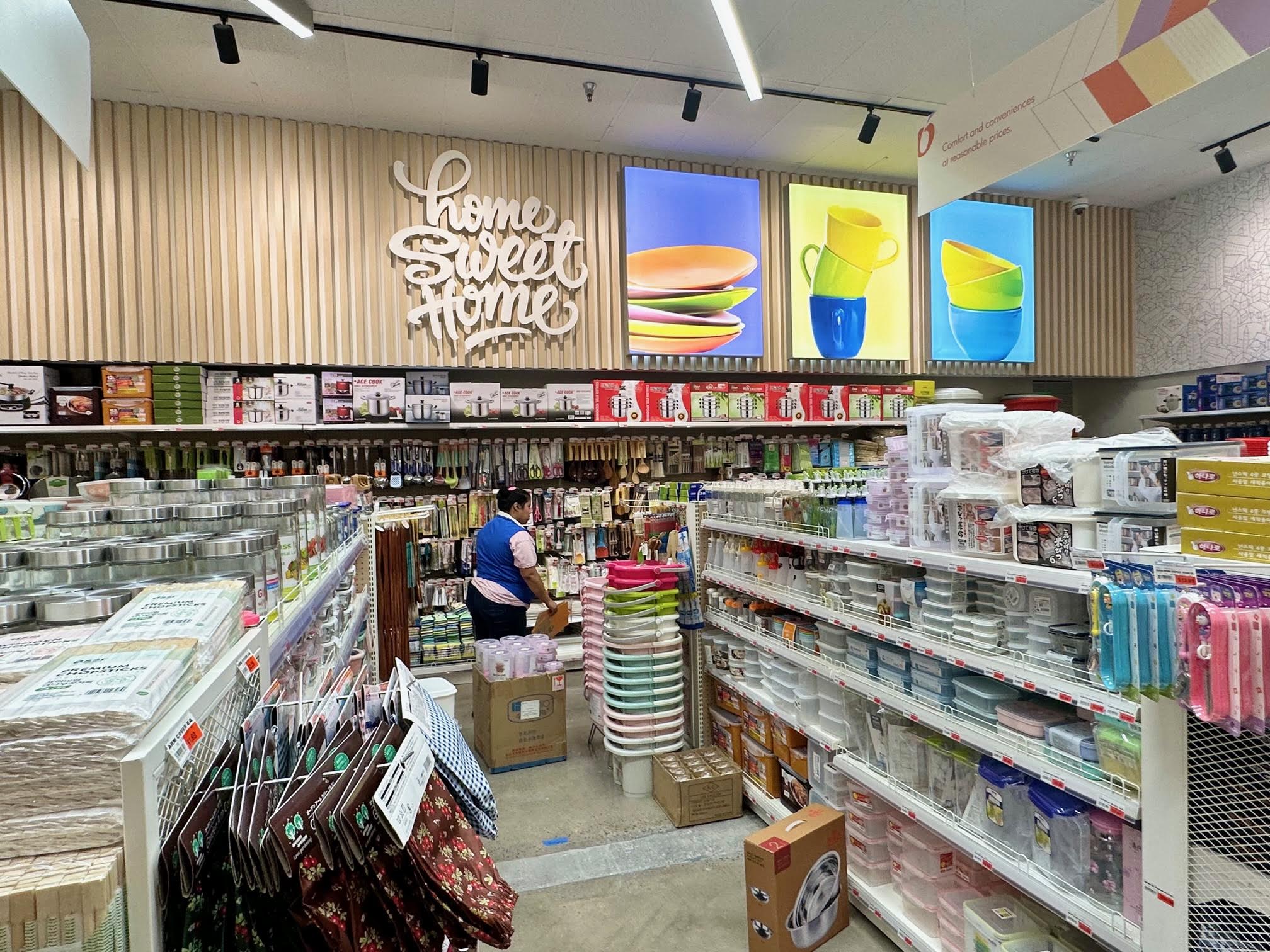 There is also the much anticipated Sijang Eatery — an Asian food hall of sorts — featuring different restaurant stands selling a wide variety of freshly prepared foods.
Meanwhile, the first Tous Les Jours in Loudoun County is located in the store, right next to the eatery. This international French-Asian bakery chain carries a wide variety of cakes, cookies, breads, and pastries.
The Lotte Plaza Market in Sterling is scheduled to open this Friday, May 26 at 9 a.m.