We love it when our hunches are right. The Burn, along with thousands of drivers up and down LoCo Parkway, have watched two new buildings going up in the Dulles Parkway Center just south of the Greenway, next to the Hilton Garden Inn and the Exxon station.
We've known for ages that one of those buildings was a child care center. And we now know it's a new Kiddie Academy.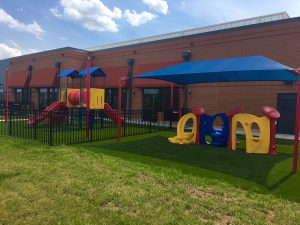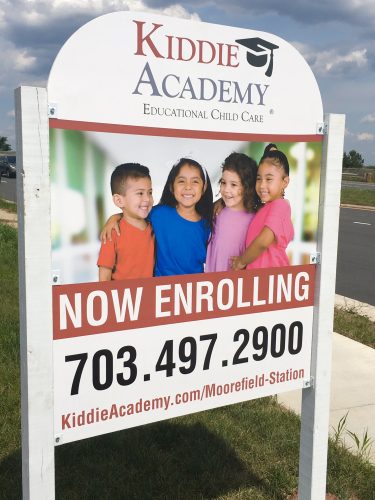 The other building, with a drive-thru window, is going to have a new Starbucks coffee shop. But we've long suspected that building was too large for just a Starbucks. Besides the size, as construction progressed, we could clearly see a wall being built down the middle and a second doorway installed.
And now we know we were correct. There will be a second retailer in that spot. It's roughly 2,500 s.f. — the perfect size for a quick-service restaurant, although there's no guarantee that's what will go in there. The space is currently up for lease.
But with the Starbucks and the Laredo Taco Company (inside the Exxon) next door, if another eatery goes in, it would make a convenient little restaurant center at a busy location.
[vsgmap address="22430 Flagstaff Plaza, Ashburn, VA 20148″]