Residents of Brambleton (and greater Ashburn as well) have a new gourmet restaurant in their midsts. AhSo Restaurant opens Friday evening in the Brambleton Town Center and The Burn has a sneak peak at their elegant menu.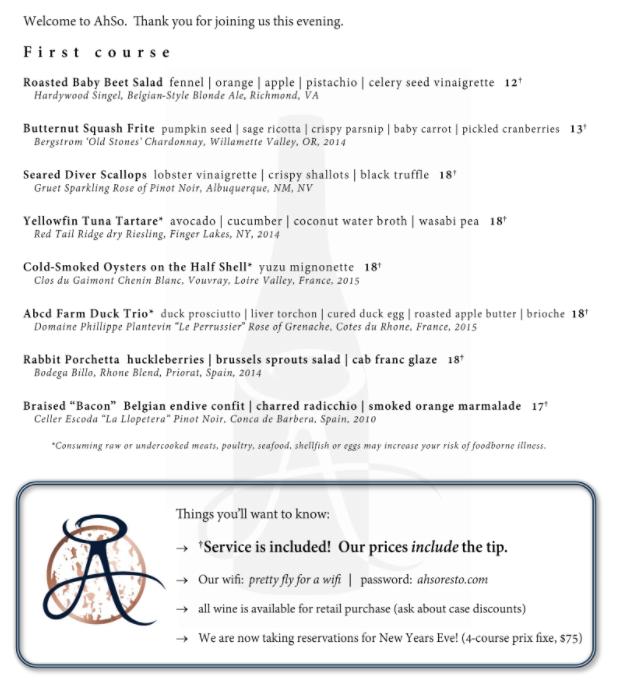 AhSo is named for an old-fashioned device used to open bottles of wine. The restaurant is the brainchild of well-known DC area chef Jason Maddens. He's been involved in several area restaurants, but AhSo is is first solo venture.
Initially, the restaurant will be open Tuesday through Sunday, evenings only. Maddens hopes to add weekend brunches down the line. One unique feature of AhSo is that the gratuities for the waitstaff are already built into the prices. So there will be no tip line on the credit card slip and no expectation of an additional tip.