Anyone who has shopped at a Harris Teeter in the area in the past week has probably noticed the promotional materials that have appeared for the Harris Teeter Fuel Points program. There are advertisements outside, on the sliding glass doors, on the customer service counter, even on the staff members themselves in the form of Fuel Points t-shirts.
Like many other supermarkets, Harris Teeter has a gas station brand of their own called Harris Teeter Fuel. Many HT locations around the east coast have these stations, but here in Loudoun County, we only have one. It's down in the Stone Ridge area on Stone Springs Boulevard. That's just across Route 50 from a Harris Teeter store.
As regular readers of The Burn know, a second Harris Teeter Fuel station is in the works for the store at Southern Walk in the Broadlands. Scuttlebutt around the store is that ground on the new gas station could break as soon as next month, but it's unclear if that timeline is firm. A spokesperson at HT HQ said she had no information to report regarding construction at Southern Walk or a tentative opening date.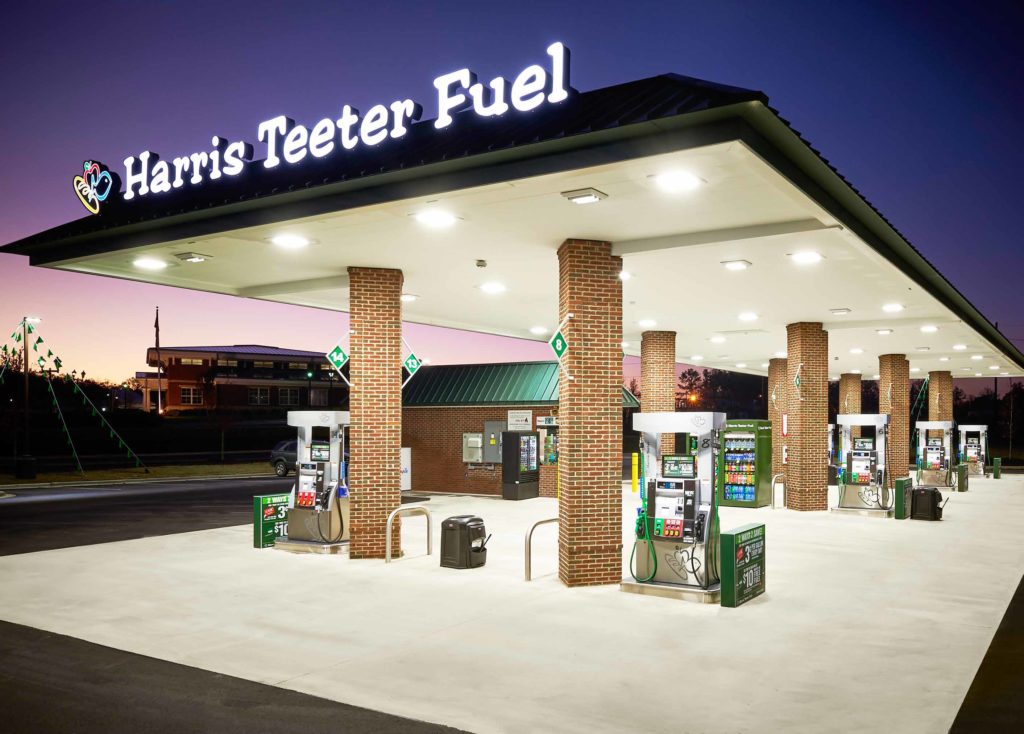 The heavy promotion for Harris Teeter Fuel Points is because the company has just launched a partnership with BP gas stations. The points you earn by making grocery and gift card purchases at HT can be used for gas discounts at Harris Teeter Fuel locations and at BP gas station.
The only hiccup for locals in much of Loudoun — according to the BP website, the only BP gas station in LoCo is also down on Route 50, not too far from the Harris Teeter gas station.