A growing restaurant chain serving a mix of Middle Eastern and American food has opened its first location in Loudoun County. We're talking about Naz's Halal in Sterling.
The new restaurant opened Friday in the Countryside Marketplace shopping center. That's the center with the new Lotte Plaza supermarket at the intersection of Route 7 and Countryside Boulevard.
The menu at Naz's includes rice platters and gyros with lamb, chicken, fish, falafel, or kofta kabab. But there are also burgers, chicken sandwiches, Philly cheesesteaks, and chicken wings.
Naz's Halal was started as a food truck in 2009 by two native New Yorkers and has grown to include two dozen brick-and-mortar locations open or in the works on the east coast, plus one location in the Los Angeles area.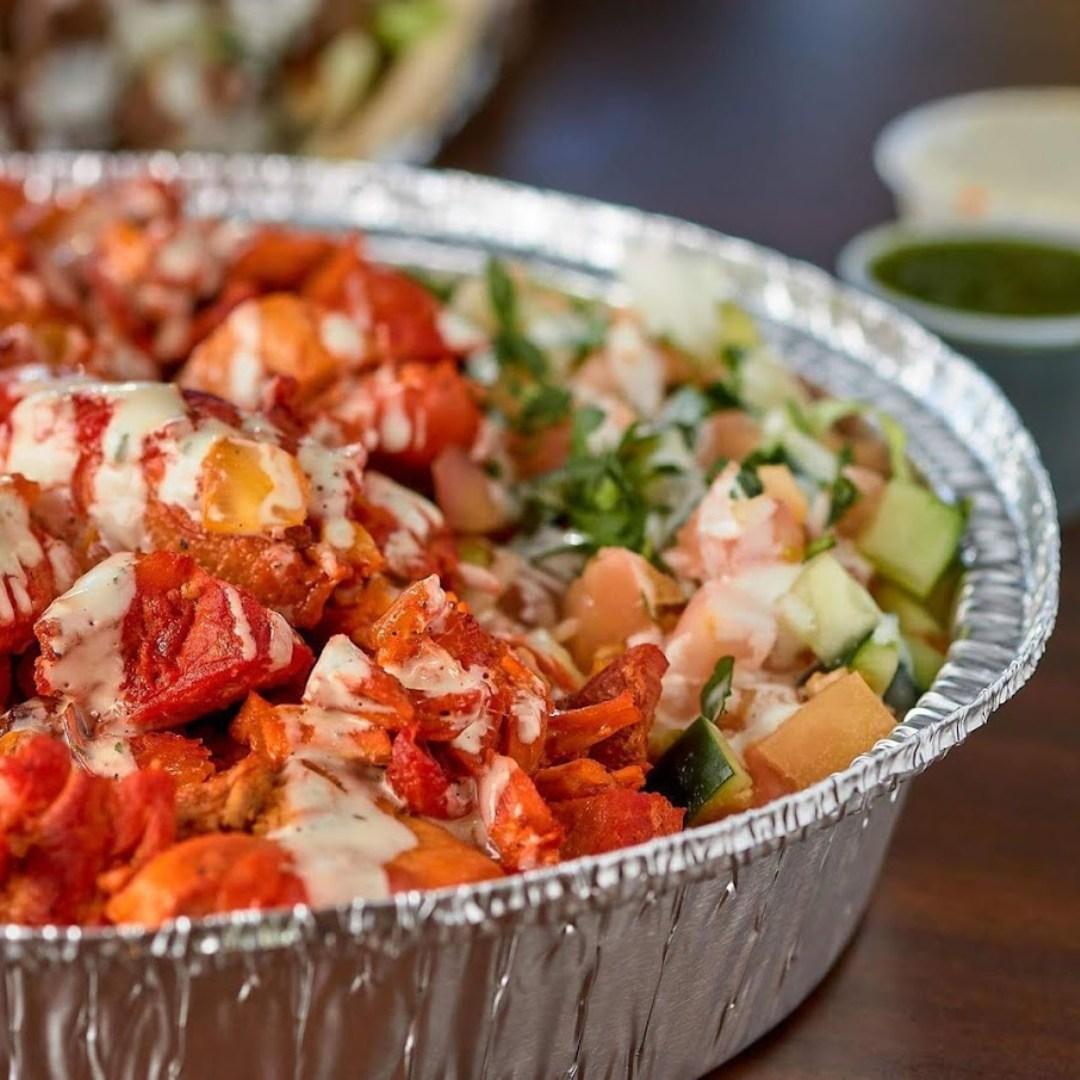 According to the company's website, there are a handful of Naz's in the greater DC area, but Sterling is only the second one in Northern Virginia, after a store in Manassas.
The grand opening celebration for Naz's is scheduled for next Saturday, September 23. The event will include free food from 12 noon to 2 p.m.