There is a new brewery coming to Loudoun County that is going to blow people's socks off. The 30,000 s.f. facility is the new "mother ship" for the Honor Brewing Company.
Honor Brewing's new headquarters is at 42604 Trade West Drive. That's in the Arcola area — just south of the Brambleton neighborhood, just north of Highway 50 and South Riding.
The Burn first told readers about it back in early 2022. It's the third location — and the biggest — for the brand after outlets in Chantilly and Fairfax.
Onsite, there is a full restaurant and bar that can seat up to 350 people inside and outside. We've got a sneak preview of the menu at the bottom of this story.
On a typical day at Honor Brewing, they will have up to 16 of their beers on tap. The indoor bar has 32 taps to speed up pouring and the outdoor bar has a full slate of 16 taps.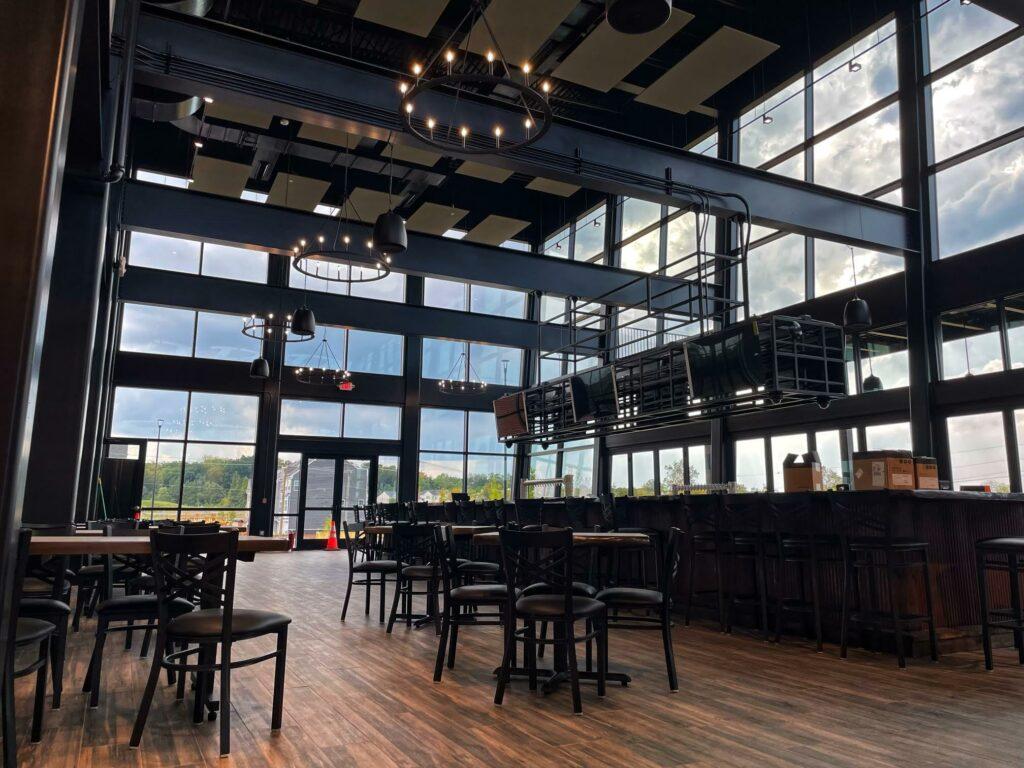 Besides Honor's line-up of beers, there will also sometimes be beers and ciders from partner breweries and cideries. Plus Honor will have offer a full liquor bar and wines as well.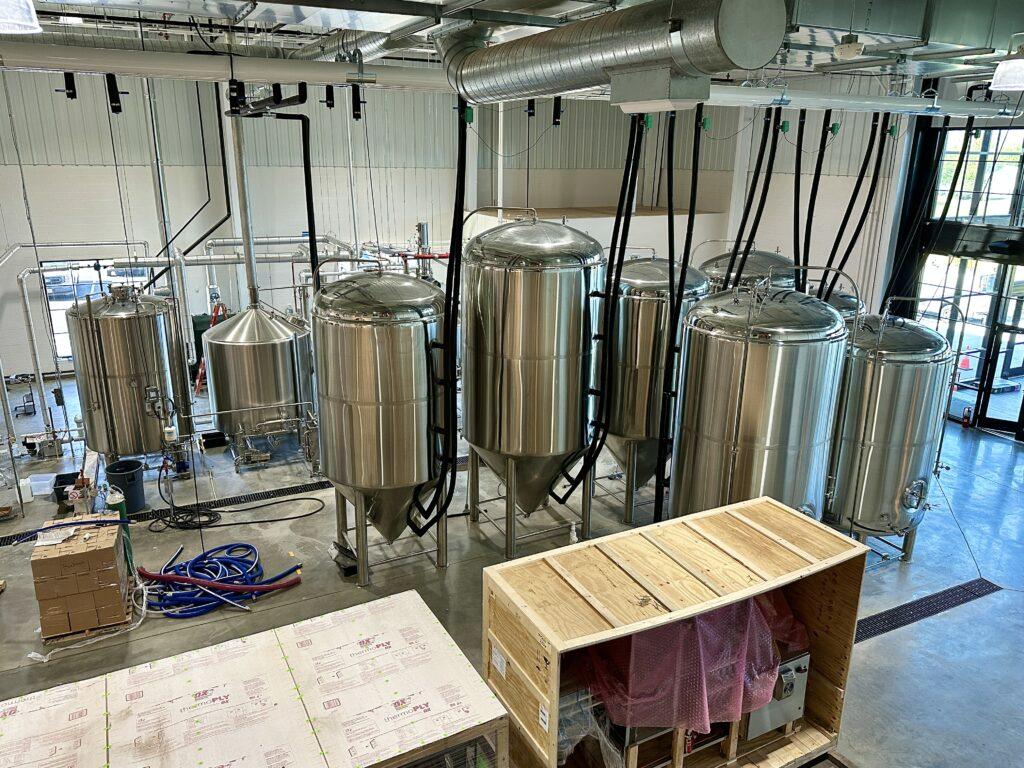 Behind large glass walls, guests can see Honor's new production facility where anywhere from 60 to 180 kegs of beer can be underway at any given moment.
This compares to their current production facility in Chantilly where they can only make about 15 kegs per batch.
They also have a new canning machine that can fill and cap their beers at a rate of 40-50 cans per minute. These beers are then distributed to bars, restaurants, and retail shops across Virginia and also in the Outer Banks of North Carolina.
Honor next plans to expand distribution across NC and eventually hopes to go nationwide.
Some of the products produced on the production side of Honor's operations will wind up in the food being served in the restaurant.
This includes yeast that is repurposed in the pizza dough, a double IPA used in the restaurant's queso dip, and even their housemade beer pickles.
The chef at Honor Brewing and creator of its new menu is John Dylan Snyder, a Michelin-starred chef who previously worked at José Andrés' Minibar in DC. The current version of the Honor Brewing Company menu — subject to change — is below.
Honor is aiming for an early October opening with a date expected to be announced soon.