Commuters along Route 7 have been rightfully wondering what the heck is up with all the tall wooden poles that have been planted in the empty property west of Top Golf and iFLY. It looks like a field of utility poles — and that's pretty much what it is.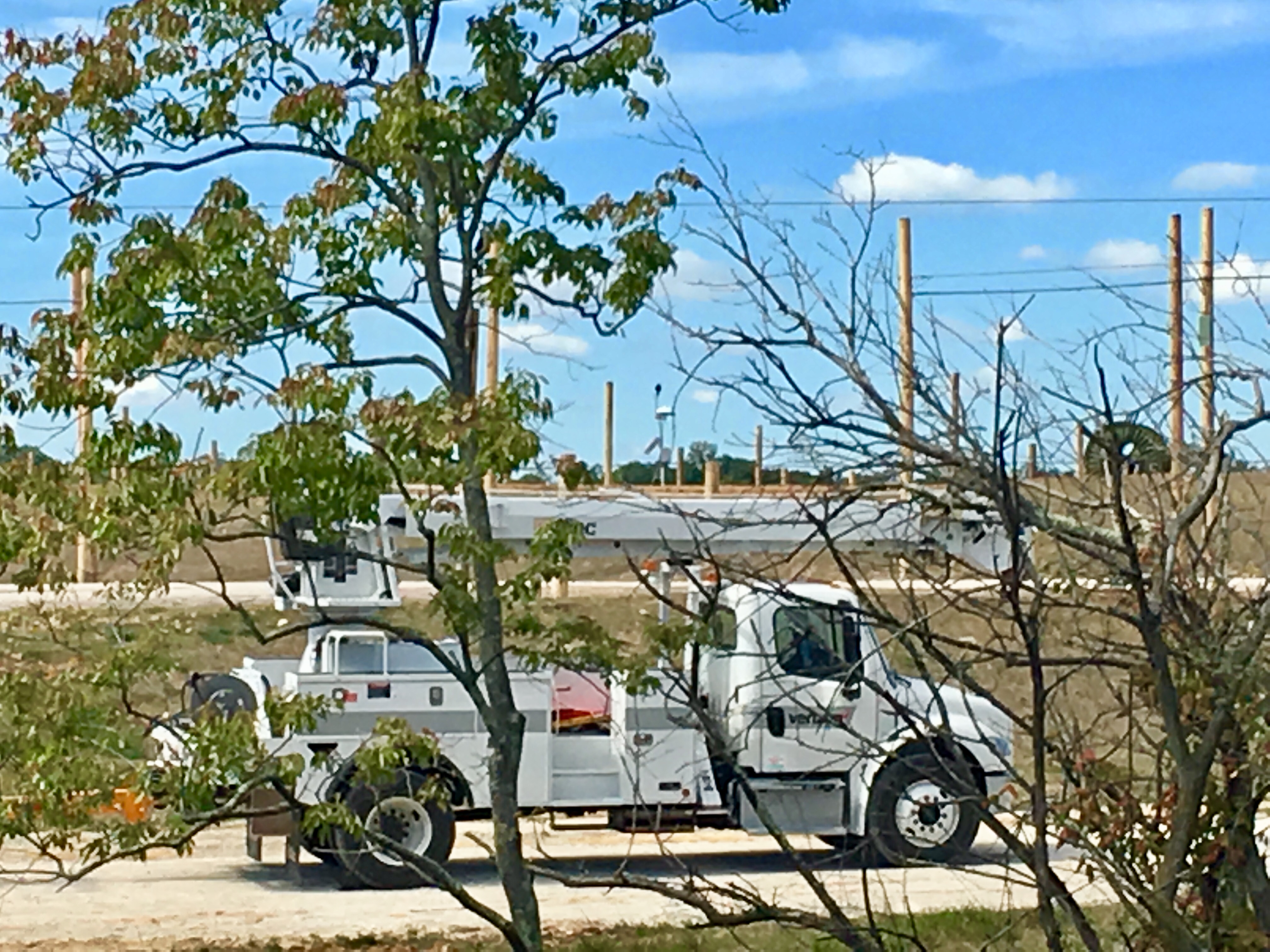 We reached out to the owners of the Commonwealth Center, which includes the land in question. Their longterm goal is to build leasable space on that land — hopefully a retail center if the county allows it. However, in the meanwhile the land is just sitting there. So the CC has leased out the land for temporary use to — you guessed it — Verizon.
Verizon is apparently using the land to train their workers in pole installation and, more importantly, pole removal. There are lots of old wooden utility and wiring poles around the country that, whether due to age or damage, need to be removed and it takes special skills. Enter the land by Top Golf, where crews are learning how to do this unique work.