Based on the crowds there this evening, lots of folks in Ashburn are trying out the new Royal Farms at Broadlands Boulevard and Claiborne Parkway. The Burn has been by twice today — things were calm before the lunch hour, but late this afternoon, there was a crowd of easily 40 to 50 people at the store, many of them purchasing food from the in-store restaurant. The parking spaces were nearly full.
With that in mind— and because The Burn is all about "news you can use" — we wanted to walk you through the ordering process at RoFo. It's different than many fast-food restaurants.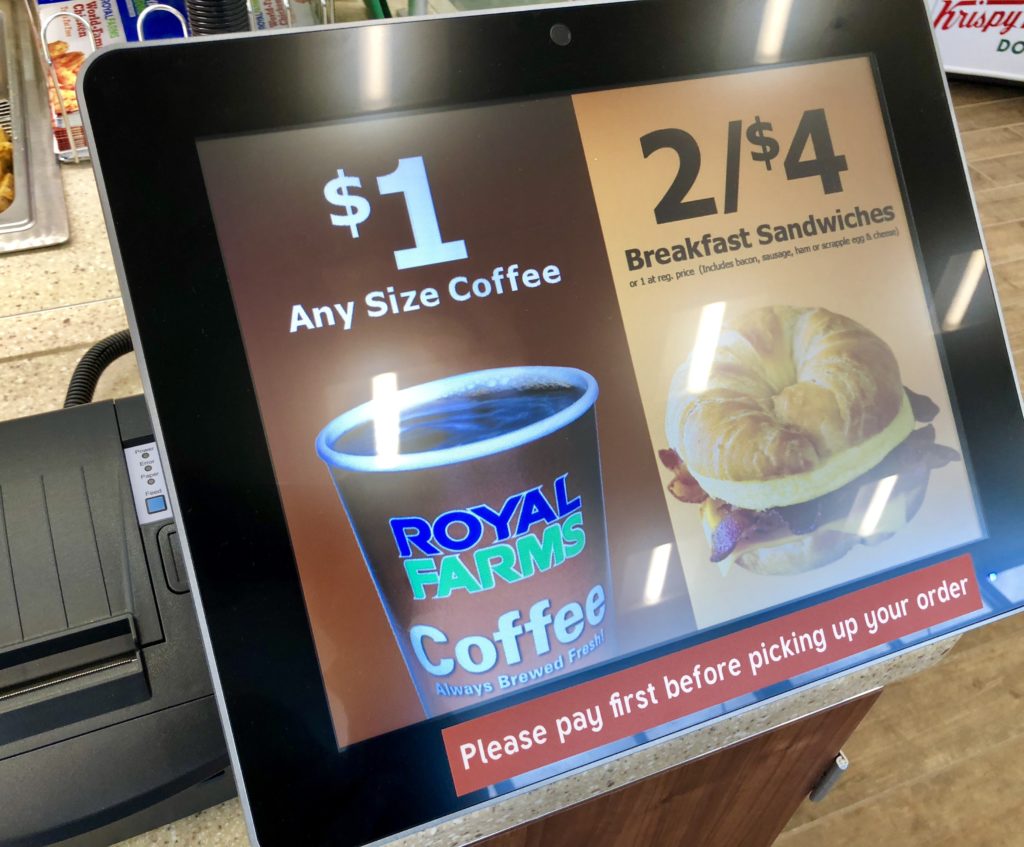 You first go up to a kiosk and place your order via a touch screen. After you've completed your order, a receipt prints out with your order number on it.
Next, you grab anything else you're going to purchase, such as a soda from the soda fountain and any other items in the convenience store.
Then you go to the check-out line. There, they will scan your receipt from the kiosk and ring up any other purchases and you pay.
Then you wait until the workers in the restaurant call out your number and hand you your food.
We had some fried chicken and some potato wedges. We also got a odd, tiny sliced bun included in our to-go box. It's hardly worth it. If you want a roll with your meal, spring for the 99 cent buttermilk biscuit.