We've gotten a bunch of emails about work going on alongside Ryan Road in Brambleton — specifically the two-lane section that runs west of Northstar Boulevard by the Brambleton Golf Course. Yep, they are widening the road there.
Currently, mighty machines are clearing trees and shrubs along areas on either side of Ryan.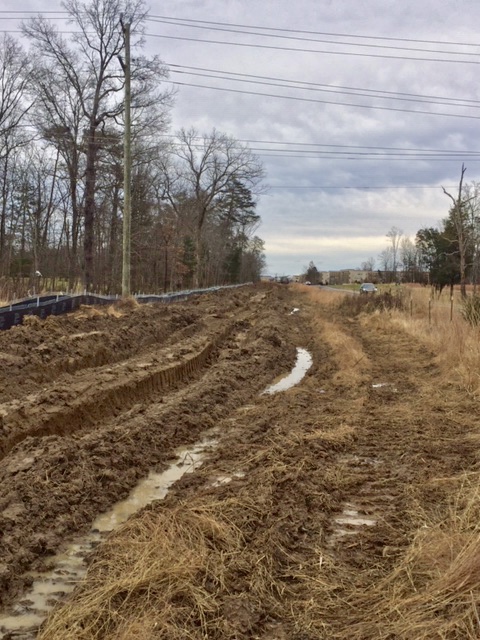 According to LoCo officials, the work is being done by the developer of Brambleton as part of an agreement with Loudoun County — creating a four-lane roadway with a median.
But there's a catch. The expanded road will only stretch from Northstar to right around the Beaverdam Drive intersection. Initially, it won't extend all the way to Evergreen Mills Road. This final stretch — from Beaverdam to Evergreen Mills — will be a separate capital improvement project undertaken by the county at some point in the future.
(Thanks to readers Brad Juneau and Vanessa Newton for the news tips.)