The Giant grocery store as the Shoppes at Ryan Park in Ashburn (off Shellhorn Road) has a new employee  — one that never gets tired and doesn't get paid.
It's Marty the Robot, one of hundreds of Martys the supermarket chain is rolling out to stores across the company.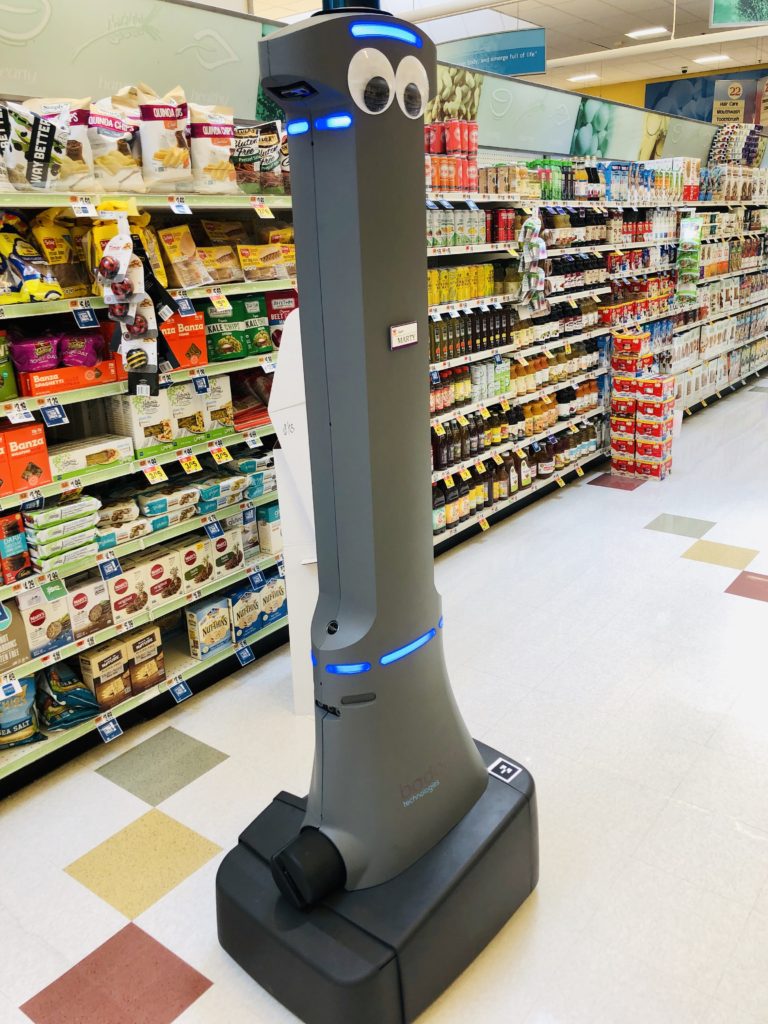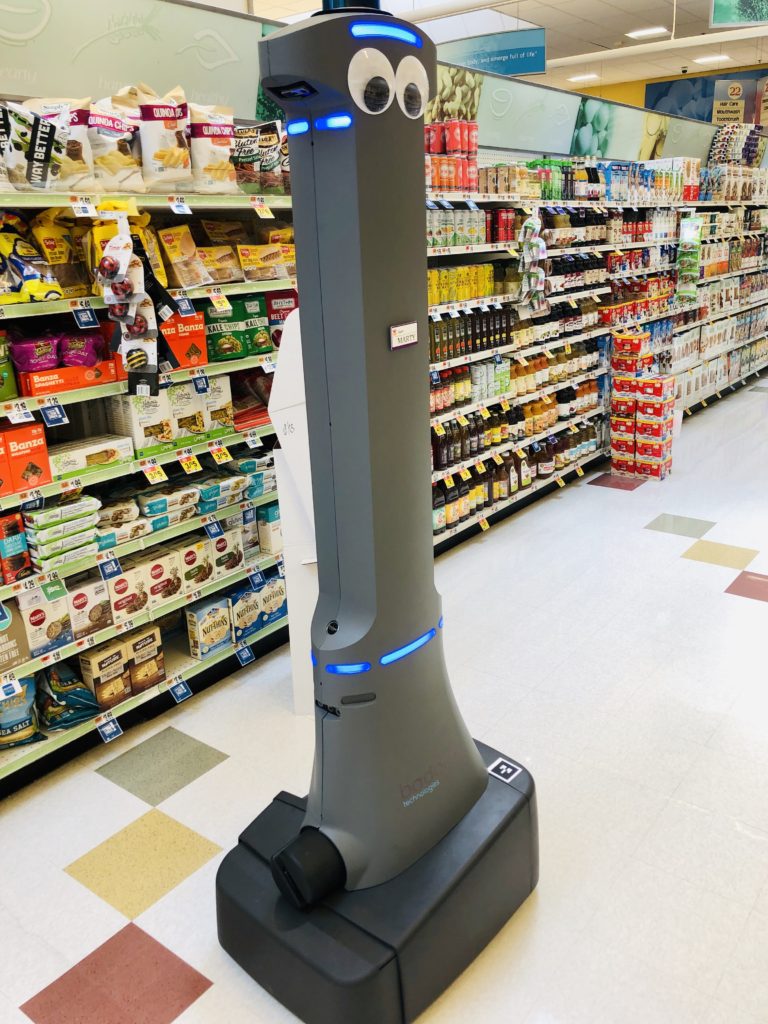 The grey colored, slow-moving robot is really just a pole on a base. But the addition of some googly eyes and a name tag make Marty seem more personable.
The robots first started rolling out to Giant stores earlier this year and according to news reports, Marty serves several purposes.
Using a spinning round scanner, he searches the shelves for prices that don't match the store's check-out system.
He looks for items that are low or sold out so staff know to reorder and restock.
Marty apparently also looks for spills and other hazards

 

and alerts employees.
He can reportedly even make announcements over the PA system to alert shoppers to a spill. "Clean up in Aisle 3."
Marty has sensors to keep him from bumping into stationary objects as well as shoppers.
This is apparently the first Marty in Ashburn. Quick calls to the Ashburn Farm and Ashburn Village Giants confirmed they don't have the robots yet. It's possible there are other Giants in Loudoun with a Marty, but the Ashburn one is the first we've heard about.
Here's a short video The Burn shot so you can see Marty in action (and we use the word "action" loosely).
Marty the Giant Store Robot