Wild Wood Pizza, the new hip pizza spot at the Village at Leesburg has finally got an opening date. Wild Wood will start welcoming the public next Monday, February 10.
The pizza place is the brainchild of serial restauranteur Curtis Allred, who also owns Delirium Café in downtown Leesburg. It's opening in the space right next door to the Cobb Village 14 Cinemas.
The inside is characterized by high ceilings and bright colors with tile, and wood, and eye-catching artwork done by local artists, including Kevin Bednarz, owner of the The Ashburn Pub and The Purcellville Pub.
The menu at Wild Wood is, of course, anchored by pizzas. They offer build-your-own but also have whimsical curated pies including a Korean BBQ pizza with bulgogi beef and another called the Slow Burn with braised lamb and smoke chipotle aioli. The Burn gave readers their first look at the menu back in November. You can check it out here. There have been only a few small changes in the final version they will launch with next week.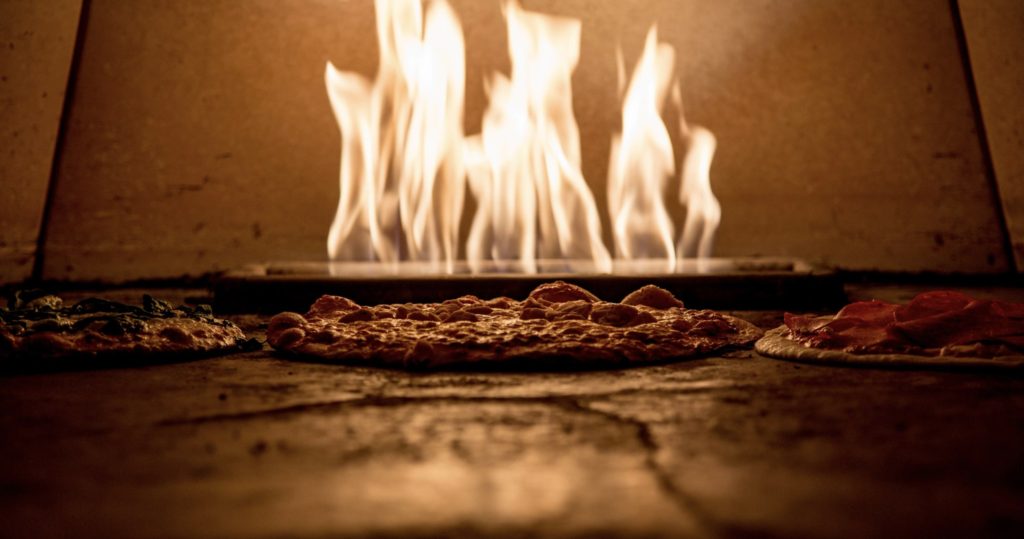 Allred plans to hold training sessions with his staff this coming weekend, then open his doors to the public for a two-week "soft opening" period while they work out any kinks. The official grand opening with local officials and a ribbon cutting is scheduled for February 28.