During this challenging time for local businesses, here is a profile of one Ashburn restaurant — Greek Unique — that appeared in the most recent issue of our partner publication, Ashburn Magazine.
Learn about the interesting background of the owners and their sandwich shop, how they were named one of the best restaurants in the nation, and how a personal health crisis showed them how much the community cared.
===============
It's Greek to Me
By Chris Wadsworth
At first glance, Greek Unique doesn't seem like it should be the roaring success that it is. This Greek-themed sandwich shop is tucked away in an industrial/office park in Ashburn's Beaumeade Circle area. The owners have done no advertising — zero. So how did this inauspicious eatery come to be named one of Yelp's Top 100 restaurants in the entire nation?
To answer that question, you have to travel back several decades to the streets of New York City — Queens specifically. That's where George Marinos and Pete Kontoulakos grew up a few doors apart from each other. Both the sons of Greek immigrants, the two became fast friends. Years later, Pete would marry George's sister, Marcia. And the terrific trio would open up a Greek restaurant on Long Island.
That's where the magic started.
"People would come in and ask us for various items that you wouldn't usually see in a Greek diner. Philly cheesesteaks. Reubens," Kontoulakos said. "We decided to give it a go and we created six or eight heros — subs — using Greek ingredients and flavors and mixing it up with traditional American food."
The restaurant — with the unique, new menu — took off.
"It was different. It was fun. It wowed people. It was something out of the ordinary," Kontoulakos said.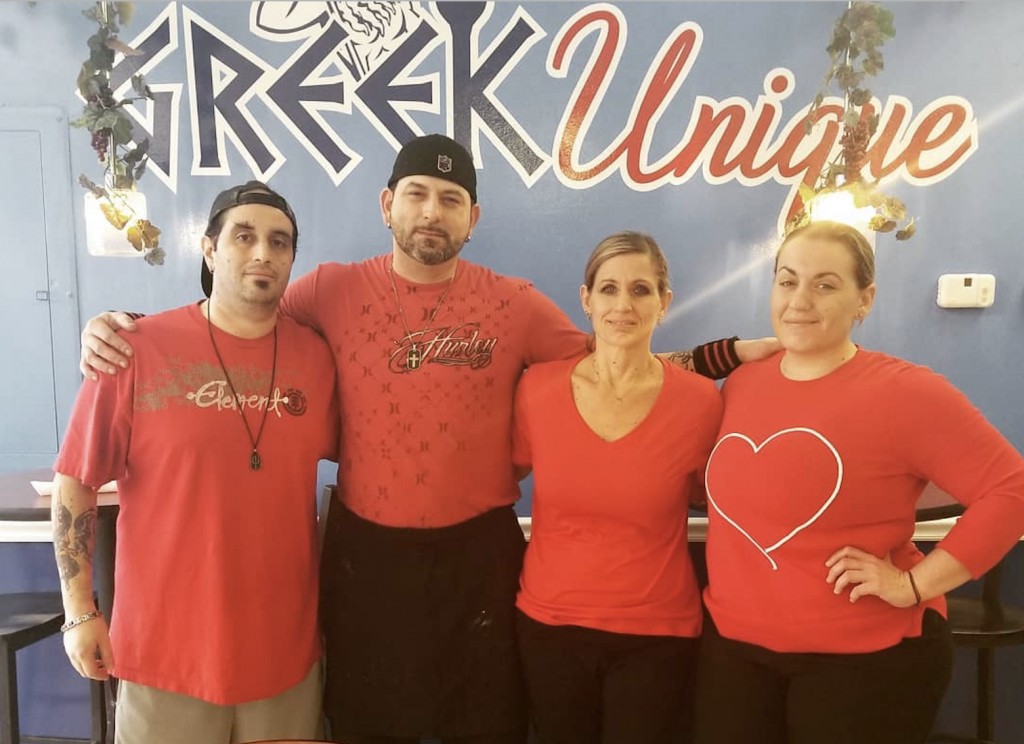 But like many kids who grow up and initially stay close to home — at some point, the trio knew they wanted to leave New York. It wasn't about money, they say; it was about quality of life. They researched cities around the country and quickly settled on Loudoun County.
"Everything pointed to Loudoun," Marinos said. "It was safe. Good schools. It was up and coming."
So they packed up and moved here and quickly started searching for a spot to reestablish their unique Greek restaurant. They found a corner unit on Guilford Drive, a few buildings away from the popular Old Ox Brewery. "It reminded us of what we had back in New York. We decided right away," Marinos said.
They opened in October 2018 with a menu featuring similar dishes to what made their restaurant special on Long Island. The focus is on sandwiches — something you don't always think of first when someone mentions Greek food.
One of the most popular is the Helios — what Kontoulakos calls "a Philly cheese steak on steroids." It's made with gyro meat topped with mozzarella, mushrooms, peppers, onions, Greek-seasoned French fries, and topped with a house made spicy creamy feta.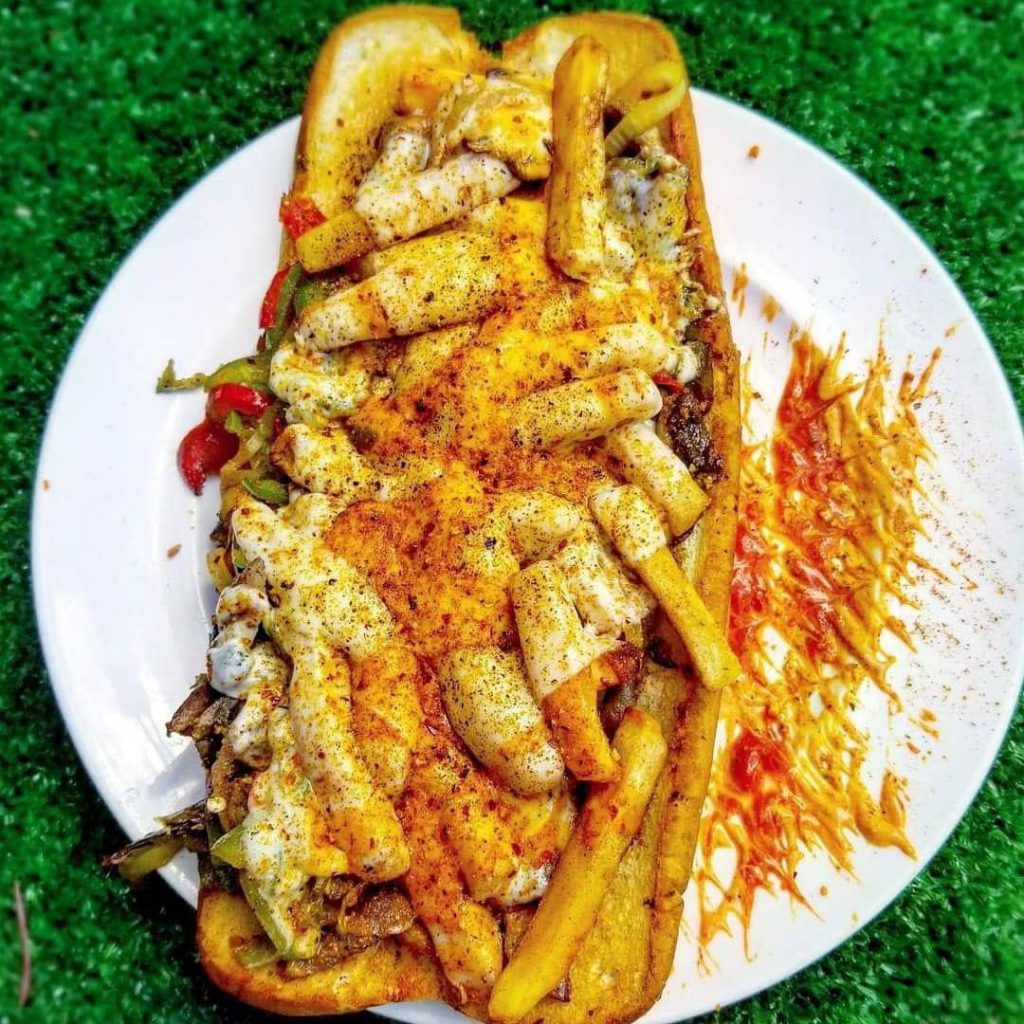 Crazy combinations like this are where Greek Unique gets its name — it's Greek that's unique. Word of the vibrant food — which also includes some traditional dishes like souvlaki and spanakopita — quickly spread. First it was word of mouth, then the enormously popular Facebook page Northern Virginia Foodies took a shine to the restaurant and sang its praises to the group's 47,000 members.
"Chef Pete is so creative with his dishes and puts a twist on nearly every dish they serve. It's Greek with a twist," said Ranna Golden, a moderator for the Foodies Facebook group and a Greek Unique acolyte. "They have these awesome sauces — I'm a big sauce person — and the cheese. They use a lot of cheese and sometimes [Chef Pete] will blowtorch the cheese on top of a sandwich to give it a nice smoky flavor."
For more on how Yelp named this tiny sandwich shop one of the best in the nation, and how a health crisis for George Marinos made a lasting impression, read the rest of the story on the Ashburn Magazine website here.