A Onelife Fitness center planned for a parcel of land on Russell Branch Parkway appears to be off the table, as the developer instead looks to build residential housing on the site. This is just the latest of several local projects that are recalibrating to add condos, townhomes or apartments instead of additional retail and commercial uses. The Washington Business Journal first reported the news.
The land is at the current dead end of Russell Branch, just south of Route 7, next to the St. David's Episcopal Church. That's just past the Belmont Chase shopping center with Whole Foods, Cava and Cooper's Hawk. Plans had called for a large fitness center as well as a tennis center with multiple tennis courts.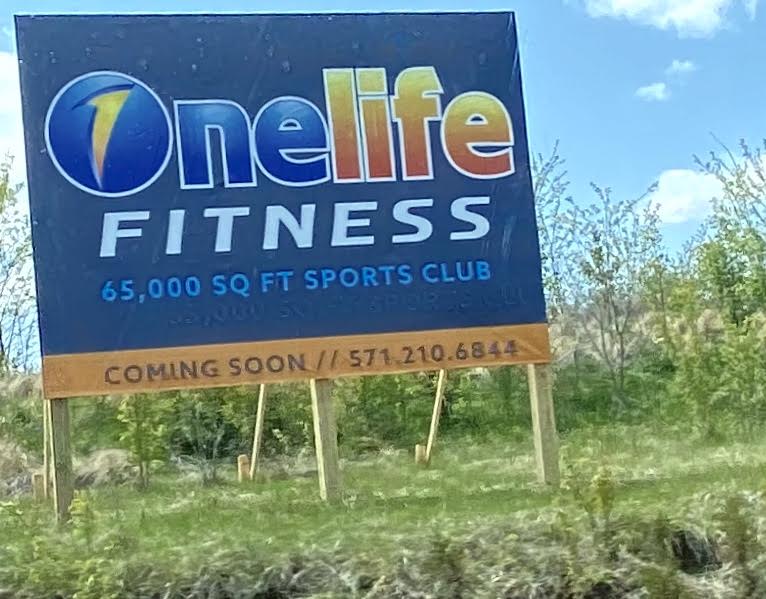 But now, the owners have filed plans to rezone the property for residential construction. And indeed, the large sign along Route 7 touting the future location of a Onelife has been taken down. It can be seen still lying in the grass on the side of the road. This is just the latest development to alter retail plans and look to add residential instead. The Commonwealth Center in Ashburn, the One Loudoun center in Ashburn and the Avonlea project in South Riding have all taken similar steps.
(Image at top: Onelife Fitness)