For several years now, Nashville Hot Chicken sandwiches have been all the rage in the restaurant industry. Now, a new brand called Hangry Joe's Hot Chicken has plans to open what will apparently be its first Northern Virginia location in Herndon. And you might be surprised who is the mastermind behind Hangry Joe's.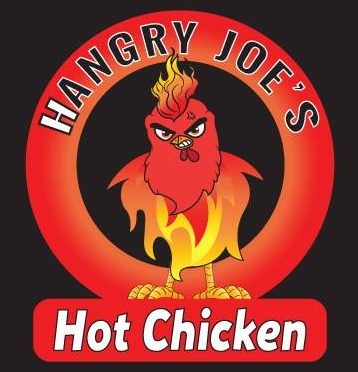 The very first Hangry Joe's location is scheduled to open later this month in Ashland, Virginia. That's a suburb of Richmond. It's going into a building that used to be a Sweet Frog frozen yogurt shop. And there's the interesting connection. The founder of Hangry Joe's is Derek Cha, the same man who founded Sweet Frog.
Hangry Joe's in Herndon is going into a 1,200+ s.f. space in the Worldgate Centre, a large retail and office complex just off the 267 toll road at the intersection of Centreville Road and Worldgate Drive. The hot chicken sandwich joint will be located immediately to the right of the Qdoba Mexican restaurant.
The menu at Hangry Joe's is relatively straightforward, consisting of chicken sandwiches, chicken fingers, chicken and waffles and a few other dishes. You can get your chicken at five different levels of heat, including the maximum known as "Angry Hot." You can see the full Hangry Joe's menu here.
As your leading source for all fried chicken news, The Burn felt the arrival of Hangry Joe's in Northern Virginia was important information to share. No word yet if they are looking at a Loudoun County location. We have messages into the corporate folks for more information. And for a few of you who may not be familiar with the popular portmanteau "hangry," it's a combination of "hungry" and "angry" and describes how you feel when you are so hungry, you get grumpy or angry.