Ashburn backyards are full of grills and would-be grill gurus. Every nice weekend in the summer, hundreds, even thousands, of local residents fire up their grills and pile them high with burgers, ribs, steaks, you name it. It's as Ashburn — and as American — as apple pie.
But not every griller takes it to the next level and turns grilling into a lucrative and rewarding career. Meet Matthew Eads, better known as the "Grillseeker." He has parlayed a life-long love of grilling into writing a best-selling book, gaining tens of thousands of followers on social media and making local and national television appearances across the country.
"When I tell people I cook meat for a living, it's always met with the same response: 'How do I get that job?'" said the 47-year-old resident of Ashburn Overlook off Belmont Ridge Road.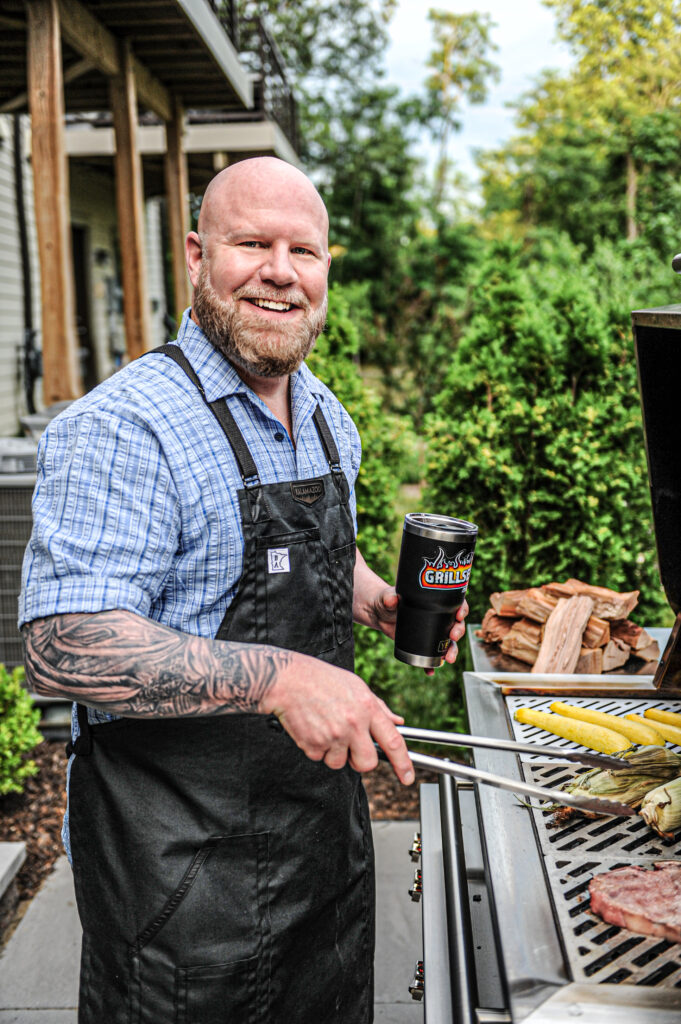 It's been quite a journey. Eads was raised outside Detroit and remembers hanging out with his best friend at a fort they had built in the woods. Tired of bologna sandwiches, the duo decided to up their game.
"Our fort was the Taj Mahal of forts, and we built a grill out there. I 'borrowed' my mother's cast iron pan and we made our first meal — bacon, eggs and potatoes — over a fire on the grill we built ourselves," Eads said. "I knew from that moment on that I was hooked on grilling over live fire, and I've been passionate about it ever since."
Eads kept on grilling. He was grilling when he joined the Marines at 17, and he was grilling when he left his military career to enroll at Penn State at age 30. He was grilling when he started a new career with General Electric, and he was grilling when he started to get the itch to make a change.
"I was 40 years old, and I basically realized I was paying a nanny to raise my youngest daughter," said the father of three girls. "I knew that I wanted to do something else."
Click here to read the rest of the article on the Ashburn Magazine website, including how Eads launched his grilling career, what happened when he went on the "Today" show and his plans for the future. Eads also shares his special recipe for grilled mac 'n' cheese.
(This story is shared on The Burn via a partnership with the publishers of Ashburn Magazine.)