Last week, The Burn broke the news that a new "ghost kitchen" restaurant had debuted in Loudoun County called Mr. Beast Burger. The delivery only concept has opened two locations — one in Sterling and one in Ashburn. (See our original story here.)
What we didn't mention is that this isn't just your typical new restaurant outlet. It turns out that the Mr. Beast Burger brand is the brainchild of a famous YouTube star known as Mr. Beast. It's no doubt due in part to that fame that Mr. Beast Burger has grown to more than 1,000 locations in less than a year. It literally just launched in December 2020.
While The Burn may have its finger on the pulse of local restaurants, retail and other business news, we apparently don't have our pulse on international viral YouTube stars.
Mr. Beast is actually internet sensation Jimmy Donaldson. He started posting videos in 2013 at the age of 12, and in 2017, his audience blew up. Today, the now 23-year-old is a multi-millionaire with more than 124 million subscribers to his various channels. His videos have been watched a combined 17 billion times.
He has also become famous for his wild philanthropy — donating huge sums of cash and elaborate gifts to his friends, fans and worthy causes.
Donaldson's Mr. Beast Burger concept operates out of other restaurant's kitchens, but all the food and packaging and preparation methods are proprietary to Mr. Beast Burger. In Loudoun County, the two locations are working out of the kitchens at the Sterling and Ashburn Red Robin restaurants.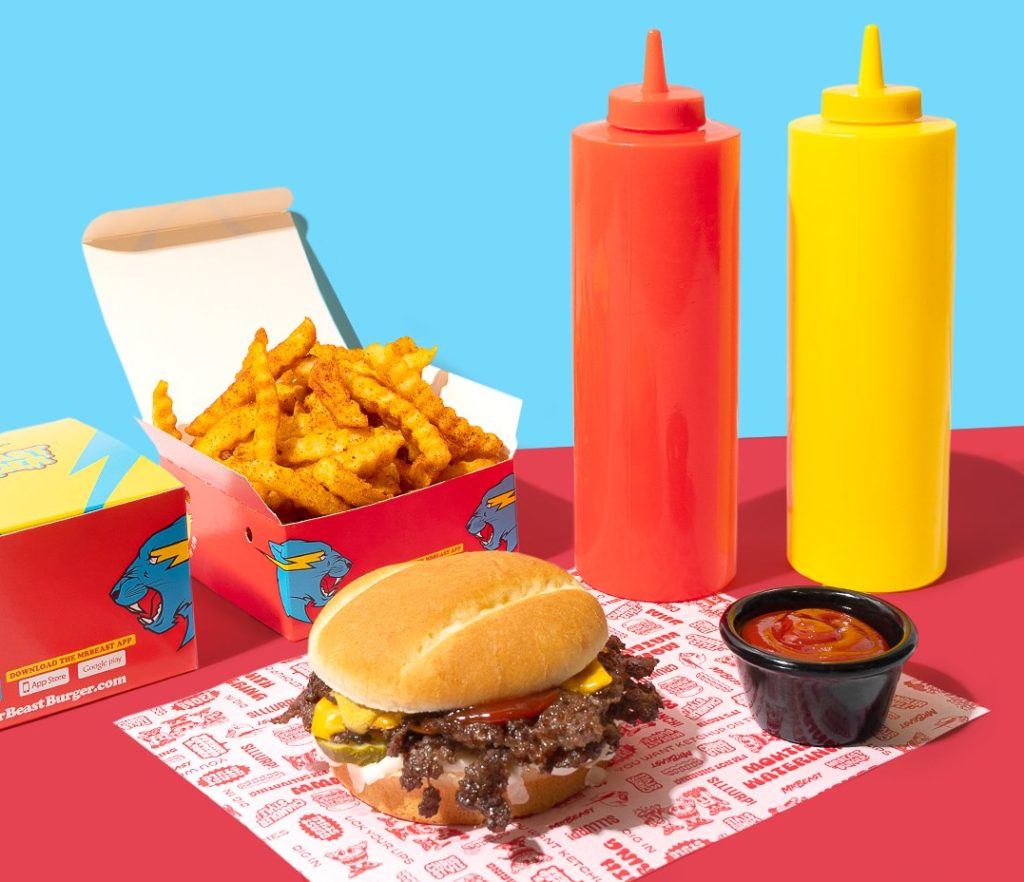 The Burn ordered Mr. Beast Burger over the weekend. The burgers — which are reminiscent of the brand Smashburger — came with crinkle fries and were in Mr. Beast Burger-branded boxes and bags. Reviews from our peanut gallery were overwhelmingly positive.