New county filings regarding the planned Avonlea project in South Riding have offered the most up-to-date glimpse so far at what the long gestating development will look like. And — good news — retail continues to be a proposed part of the plan despite a scaling back from the original vision.
Residents in SoLo (South Loudoun — we're trying to make this happen) have waited for years and endured ups and downs in the plans for a big retail development at Avonlea. In recent years, as the developer — Peterson Cos. — struggled to get tenants signed and then the retail market softened during the pandemic, a new Avonlea was announced.
Gone was a luxury movie theater and streets filled with restaurants and shops. In its place was a center with multiple office buildings and an assisted living facility, 400+ apartments, and a scaled down retail section.
Now, we have new images that gives area residents an idea of what Peterson is pursuing at the moment. It includes a large public square/green space — dubbed Avonlea Plaza. While not guaranteed, it also holds out hope that some of the 200,000 s.f. of commercial space would be office buildings with restaurants and stores on the ground floor.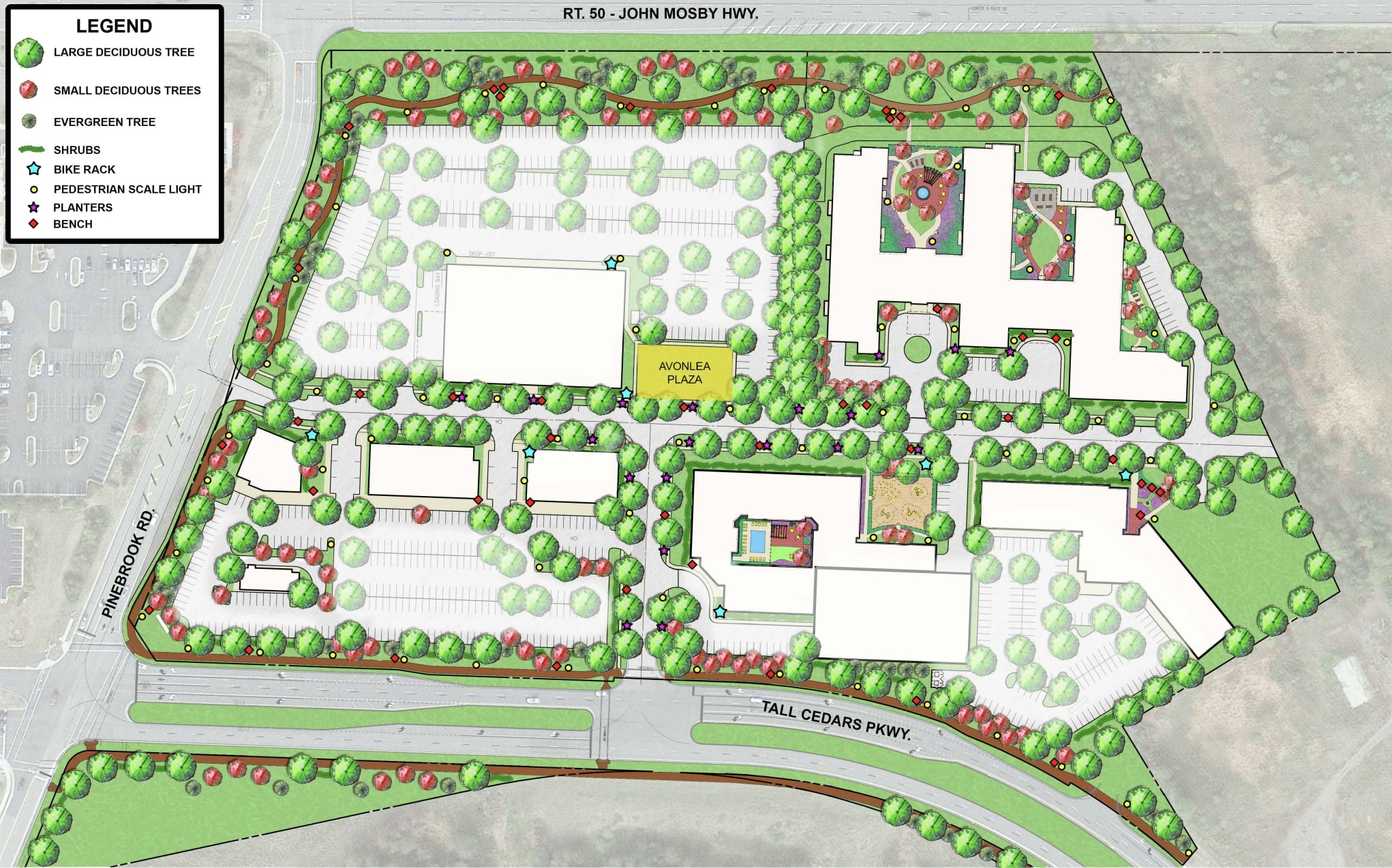 There's also the potential for free-standing buildings for future retail as well. This includes a proposed spot for a drive-thru restaurant.
We're not going to make any predictions on what will actually rise up from the overgrown, empty lot sandwiched between Highway 50, Pinebrook Road and Tall Cedars Parkway — we've been down this road too many times before.
But the headlines here are A) the images look attractive and inviting and B) the hope for some new retail and restaurants remains alive in the latest submissions.