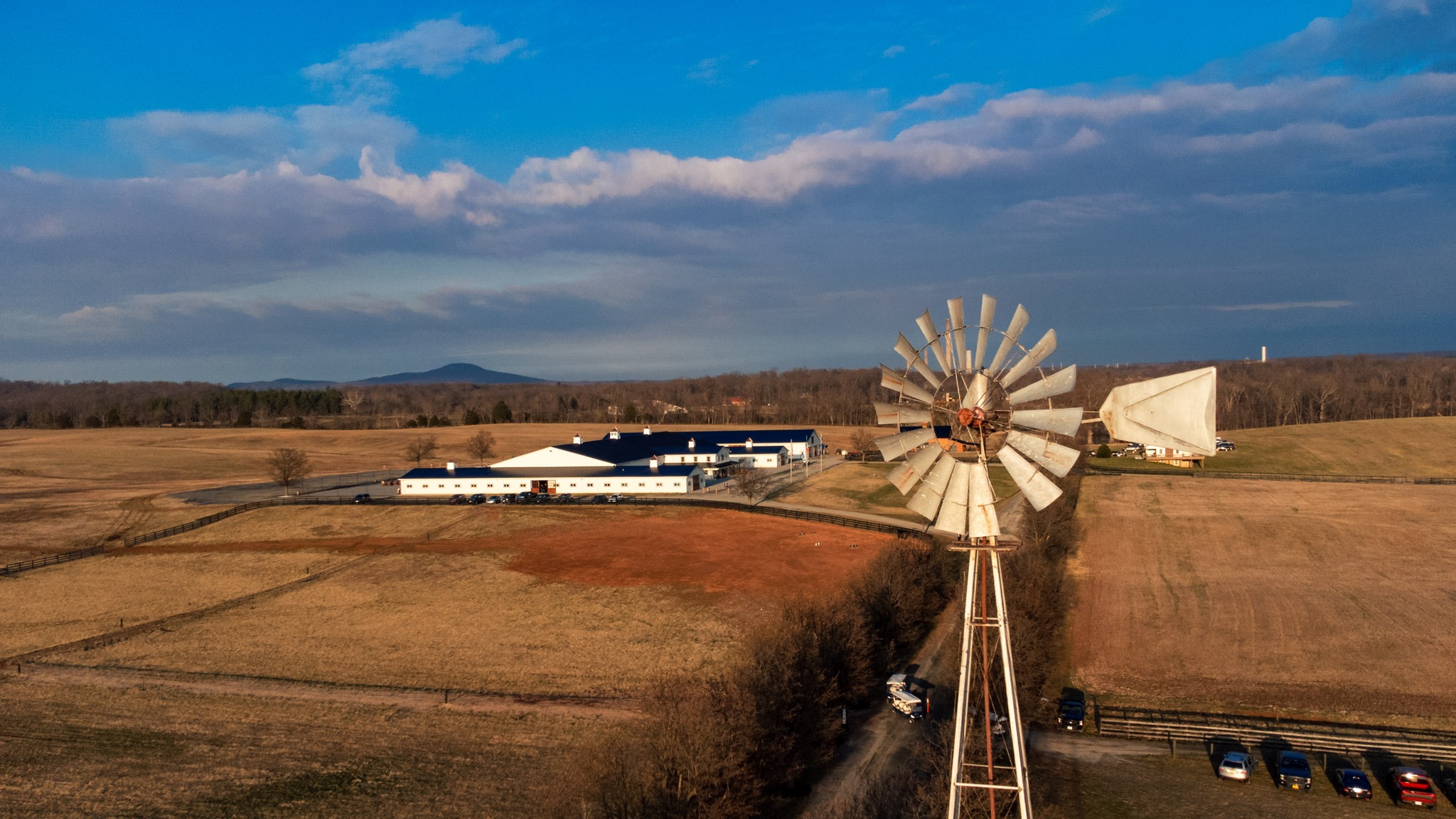 A new winery in Loudoun County has announced that it will officially open its doors later this month. According to an email sent to friends and family this week, The Winery at Droumavalla Farm is planning to open April 30.
The new winery is on Limestone Road, north of Leesburg between Highway 15 and the Potomac River. Local oenophiles may know the property as the former home of Winery 32, which the previous owners sold.
The new winery includes the main house that has been given a makeover and features a large deck with umbrellas. There is also a tastefully decorated indoor bar area.
The Droumavalla property also has a huge event space — we're talking ginormous — that can accommodate weddings and business events for hundreds of people. There is a large outdoor patio with fire pits there as well.
Parts of the facility have been open for tours and special events, but Saturday, April 30 is the planned official opening of the winery to the general public.