Ok, we know full well that this is a bit of a marketing ploy and we admit — we have fallen for it hook, line and buoy. But we are charmed by the new lobster buoy Christmas tree that the folks at Ford's Fish Shack have unveiled at their Ashburn location — and it's our latest Picture of the Week.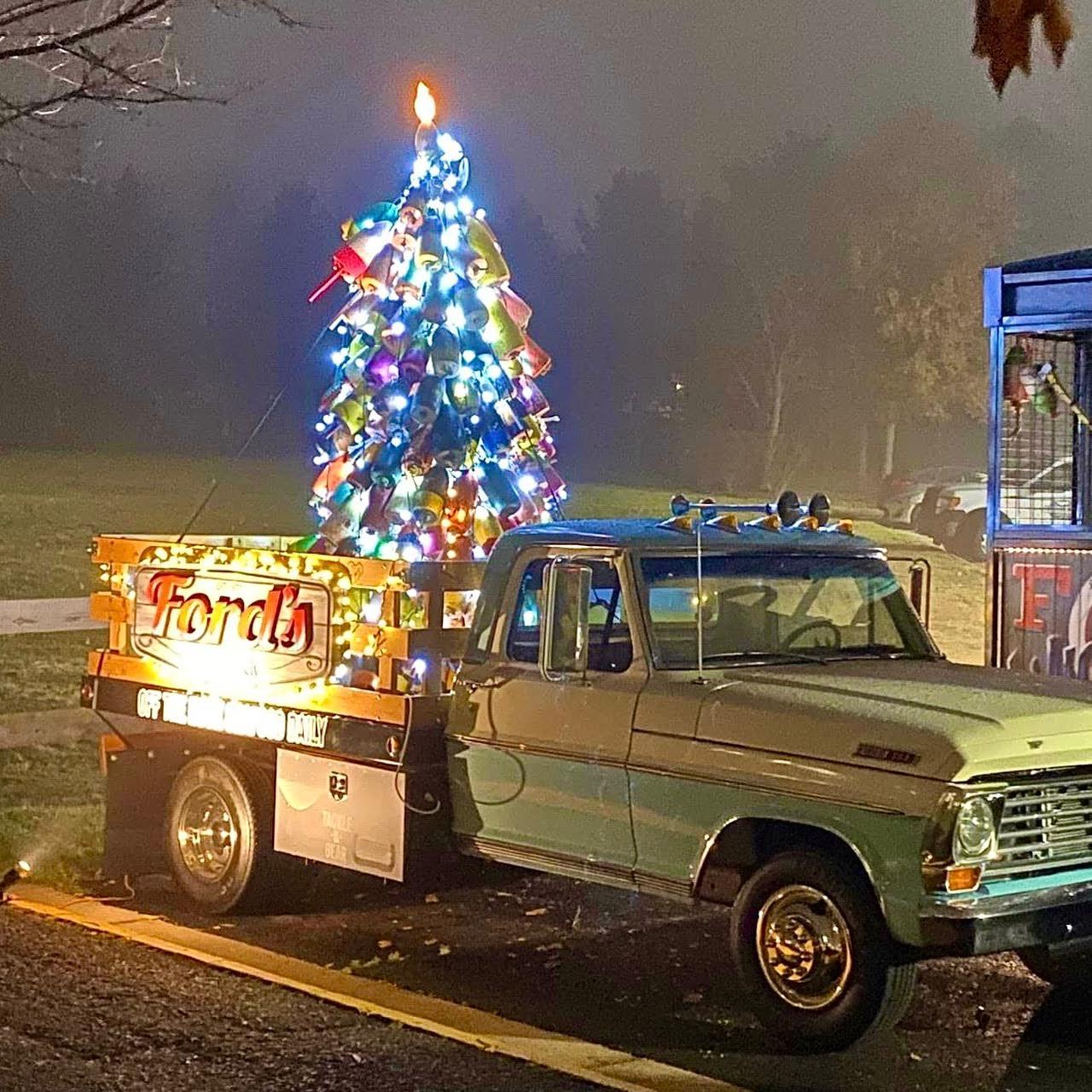 The "tree" stands in the bed of one of Tony Stafford's signature vintage trucks — a 1967 Ford F350. It's made up of actual lobster buoys from Maine.
"Each buoy represents a different Maine lobsterman — the colors and patterns belong to one specific individual," Stafford wrote in a post on social media. "Buoys float on the water's surface and are attached with a rope running all the way from the lobster trap. It helps other lobstermen know who is the owner of the trap and cuts down on theft."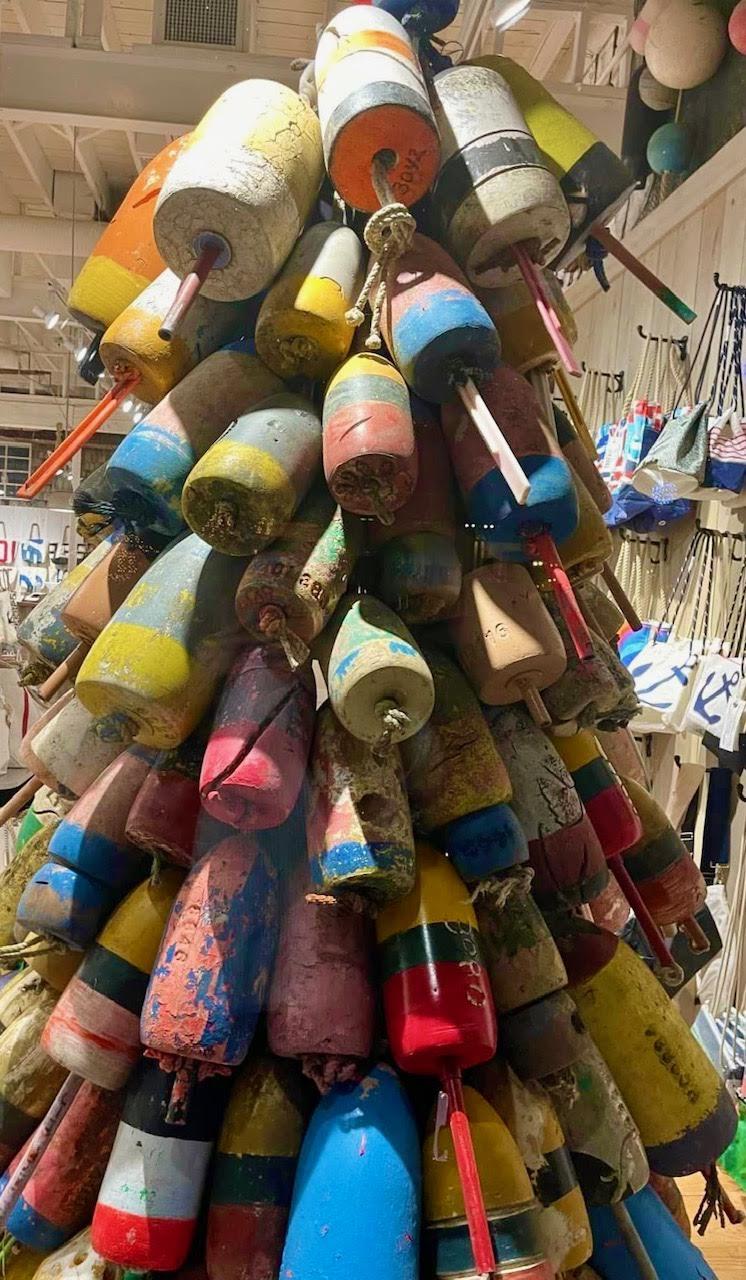 The Ford's team had their buoy connection — Bonnie at B&B Lobster Traps in York, Maine — send them some 350 buoys to build the tree.
The lobster buoy Christmas tree truck will be at Ford's throughout the holiday season — and yes, you can take family photos and selfies with it.