It's not every day you get to see a 1931 Alfa Romeo 6C 1750 GS SPIDER ZAGATO in person, much less driving along the street, racing other cars, such as a 1930 Lancia Dilambda, 1931 Fiat 514 MM, or a 1957 Mercedes-Benz 190 SL. Or a one-of-a-kind 1956 Austin Healy 100M, with a paint scheme like no other.
So it's no wonder the 1000 Miglia is called "The Most Beautiful Race in the World."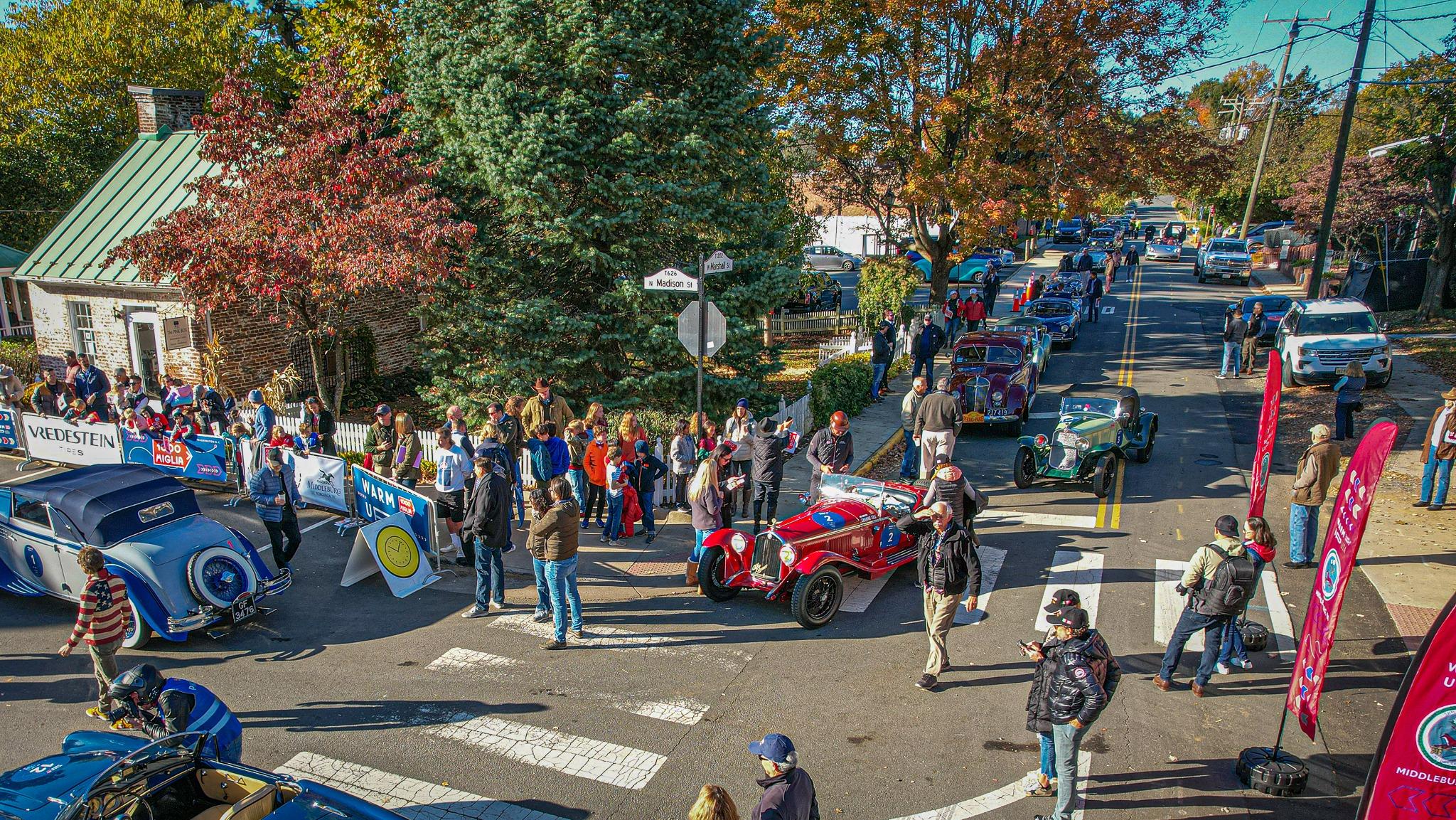 From October 31 to November 5, Middleburg will be the perfect backdrop for this amazing event, with its own history, tradition, and beauty. Known mostly for equestrian events and great shopping and dining, Middleburg has also stepped up its game with its Oktoberfest, Art events, and now the 1000 Miglia Warm-Up USA.
The Town of Middleburg hosted the Warm-Up USA in 2019 and 2022, to the acclaim of vintage car owners across the region, with teams traveling from as far away as Michigan, California, Poland, Italy, and Switzerland.
For the real car enthusiast, the only way to truly experience the event is by getting up close and personal. Entries are still being accepted – visit 1000miglia.it/en for more details.
For those who don't have $13,000 to drop on a car race, limited volunteer opportunities exist – the technical team travels with the race for four days across the Shenandoah Valley, with Middleburg as the home base each evening.
This team assists with precision race timing and other site related activities. You'll interact with the drivers and teams and get formal training for the 1000 Miglia staff. Plus – you can get some pretty cool swag.
The Town also seeks sponsors for the event – no better way to get your brand in front of classic car owners and enthusiasts.
Last year's events drew over 1,000 people to downtown Middleburg, from the Thursday morning "Green Flag Sendoff" to the Friday evening "Head-to-Head Race" down Madison Street.
All the latest information is available at www.middleburgva.gov/1000miglia.
(This is a sponsored post on behalf of the Town of Middleburg.)