An update today from the Duck Donuts franchisee bringing the first Duck Donuts location to Loudoun County. His debut store here could open as soon as September.
In a post on social media, the Duck team says they ran into construction delays, but things are on track now. "Barring anything else, we expect to have a grand opening in early September. We look forward to your support," the message read.
The Burn first broke the news last October that the popular North Carolina-based doughnut brand was planning a store at the South Riding Town Center shopping plaza.
A sign went up quickly helping boost excitement in the surrounding community, but then construction work seemed to stall.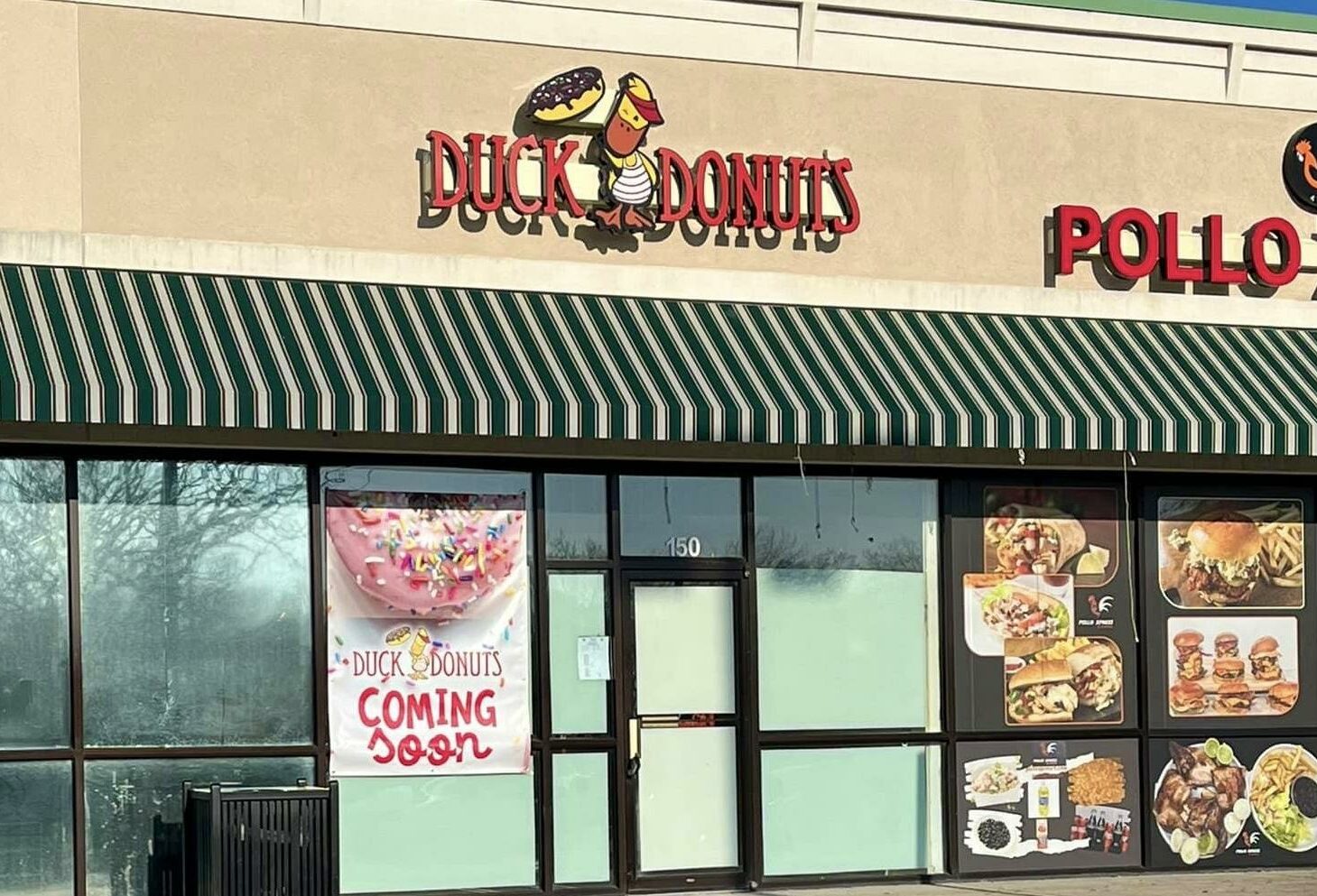 But now, things are moving again. The Burn passed by the other day and we could see work was underway.
This will be the second Duck Donuts location for the owner. He also has a store in Arlington and hopes to open more.
Meanwhile, a separate franchisee is working on Loudoun's second Duck Donuts. As we've reported, it's coming to the Broadlands Village Center near the ALDI grocery store.
(Image at top: Duck Donuts)