Details are still sketchy, but it appears that a video production crew is in the area filming an episode for a reality TV show.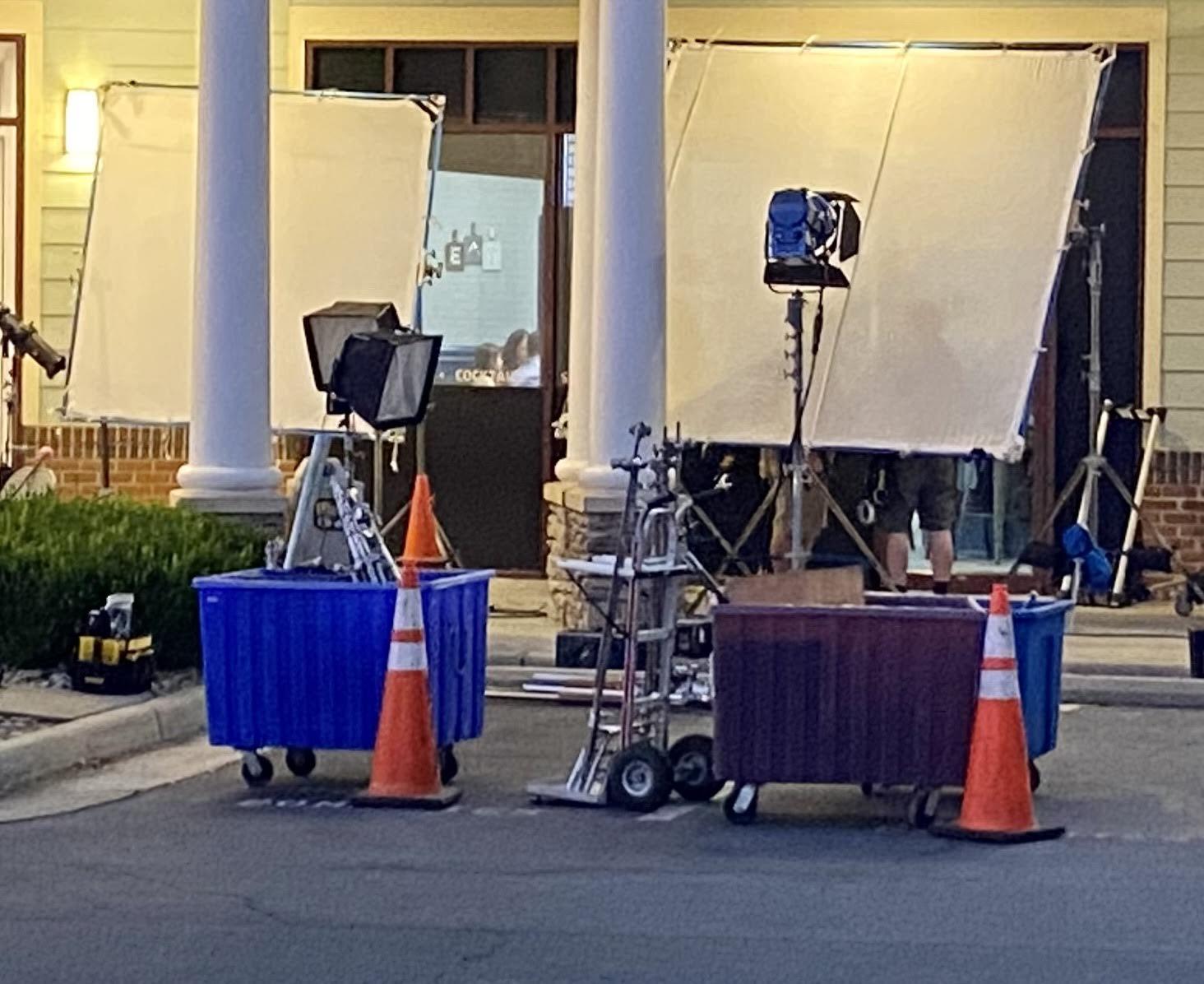 The activity is taking place at Neighbors Sports Bar & Grill, a small neighborhood restaurant and bar off Truro Parish Drive in Ashburn. That's in the Broadlands neighborhood.
On Tuesday evening, large white screens were blocking part of the front of Neighbors, and lights and other equipment were positioned in front of the restaurant.
People could be seen inside, but when passers-by asked what was happening, they were told that the establishment was temporarily closed while a crew filmed an episode of a show called "Kitchen Commando."
The show — which debuted earlier this year and streams on Tubi TV — features Chef Andre Rush — a former U.S. Army Master Sergeant and White House chef — taking on "a new mission to save struggling restaurants."
The production work at Neighbors was reportedly going to continue today — Wednesday, August 23 — and indeed — Neighbors has announced on social media that they are closed all this week.
The Burn has reached out to Ben Padilla, the Broadlands resident who owns Neighbors, for more details. We will report back if we find out anything new.
(Neighbors photos courtesy of Mark Turbyfill)