Chi Mc is a small, Northern Virginia-based fried chicken chain specializing in Korean-style fried chicken — and the first location in Loudoun County is under construction.
As Loudoun's leading source for fried chicken news, we're embarrassed to say this one almost slipped by us. The new Chi Mc will be located in Cascades Plaza, a tiny retail center off Cascades Parkway just north of West Church Road in Sterling.
The sign is already up out front, and work is underway on the 1,400 s.f. space that will soon be the new  fried chicken restaurant.
According to the Chi Mc website, the brand has stores in Alexandria, Vienna, Centreville, and Burke. There is also one in Annandale, but that is not affiliated with the other four stores.
Taking a look at the menu for the Alexandria location, Chi Mc focuses on "K Chicken" as its called. This is bone-in chicken offered in Soy Garlic, Spicy, or Half & Half (half Soy Garlic, half Spicy).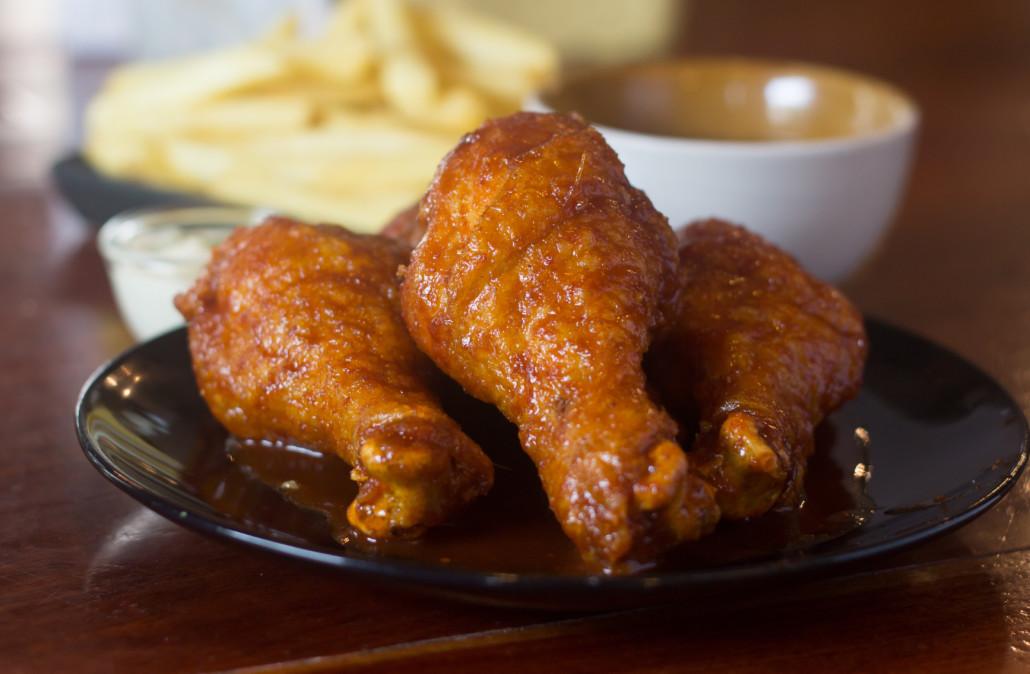 Other items on the menu include appetizers and sides such as Truffle Fries, Mozzarella Sticks, and Scallion Pancakes. Non K-chicken entrees include bulgogi beef over rice, kimchi fried rice, and ramyun — a Korean version of ramen.
No official word on when Chi Mc in Sterling will open. A worker on site indicated it would be soon — likely sometime this fall.