The long-awaited new movie theater in the Reston Town Center — which includes full restaurant food service right to your seat — has updated its planned opening. LOOK Dine-In Cinemas now says it will open in November.
The Burn told readers about LOOK back in April 2022. That's when the company announced that it would be taking over the former Bow Tie Cinemas space in the RTC and bringing in its dine-in theater concept to replace it.
A year ago, signage went up saying the theater was "opening soon" — and then the waiting began. Now, the LOOK Cinemas website says the opening will be in November.
The brand has roughly a dozen locations scattered across the country in major metropolitan areas. Reston will be the first Virginia location.
At a LOOK Cinemas, guests scan a QR code at their seat which pulls up the ordering platform. Then, much like at the Alamo Drafthouse movie theater in Ashburn, servers move stealthily through the darkened theater delivering food and drinks to your seat.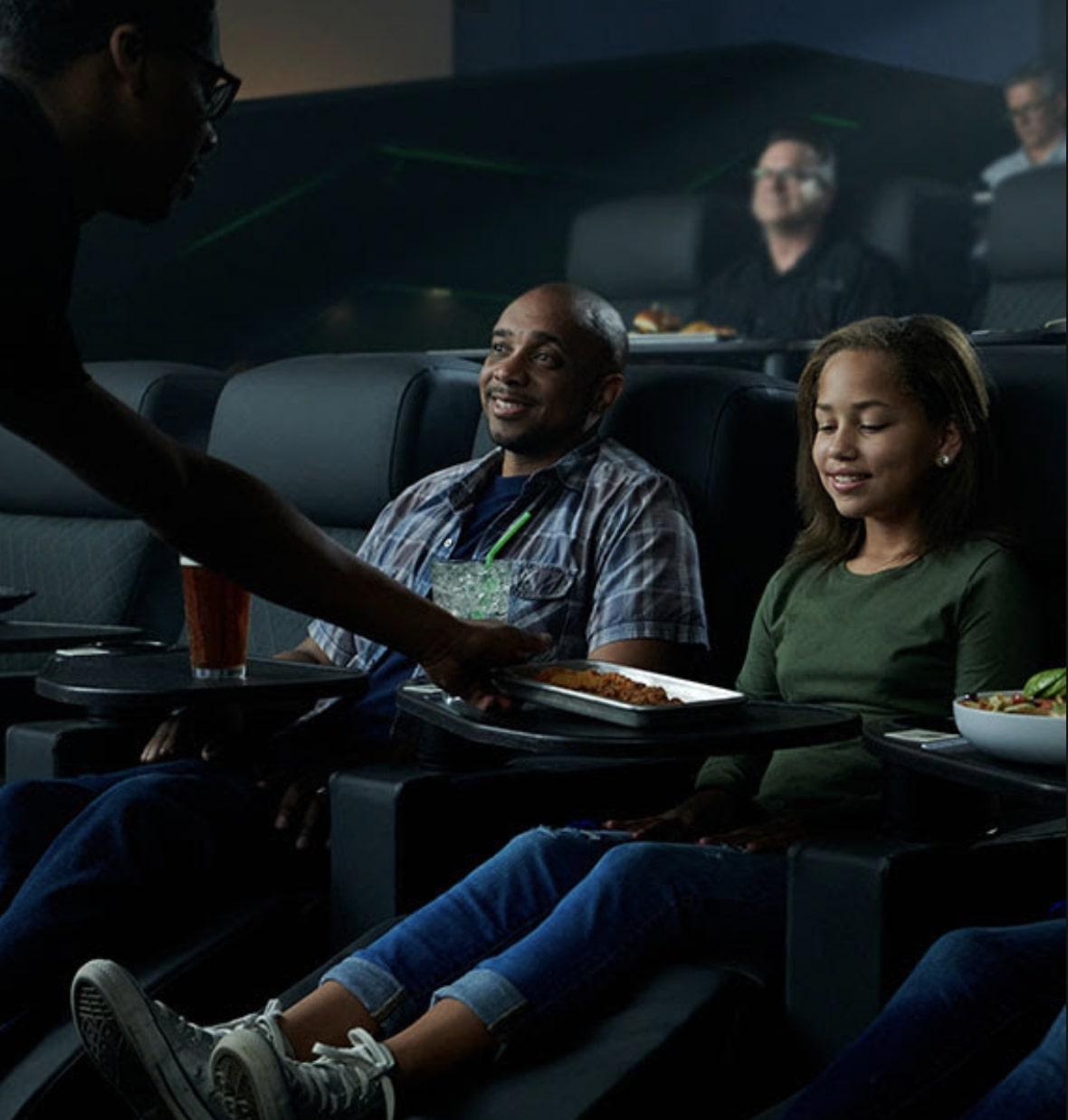 The menu at a LOOK Dine-In Cinema is extensive. There are appetizers, salads, quesadillas, and burgers. Other entrees include Coconut Shrimp & Chicken, Loaded Mac & Cheese, and Crispy Wings.
There are also desserts and milkshakes, plus beer, wine, and a list of curated signature cocktails. You can see the full LOOK Dine-In Cinemas menu below.