As suspected, it appears that the Sullivan's Cove restaurant at One Loudoun has indeed closed permanently. The windows have now been painted over by the landlord and leasing signs have been posted.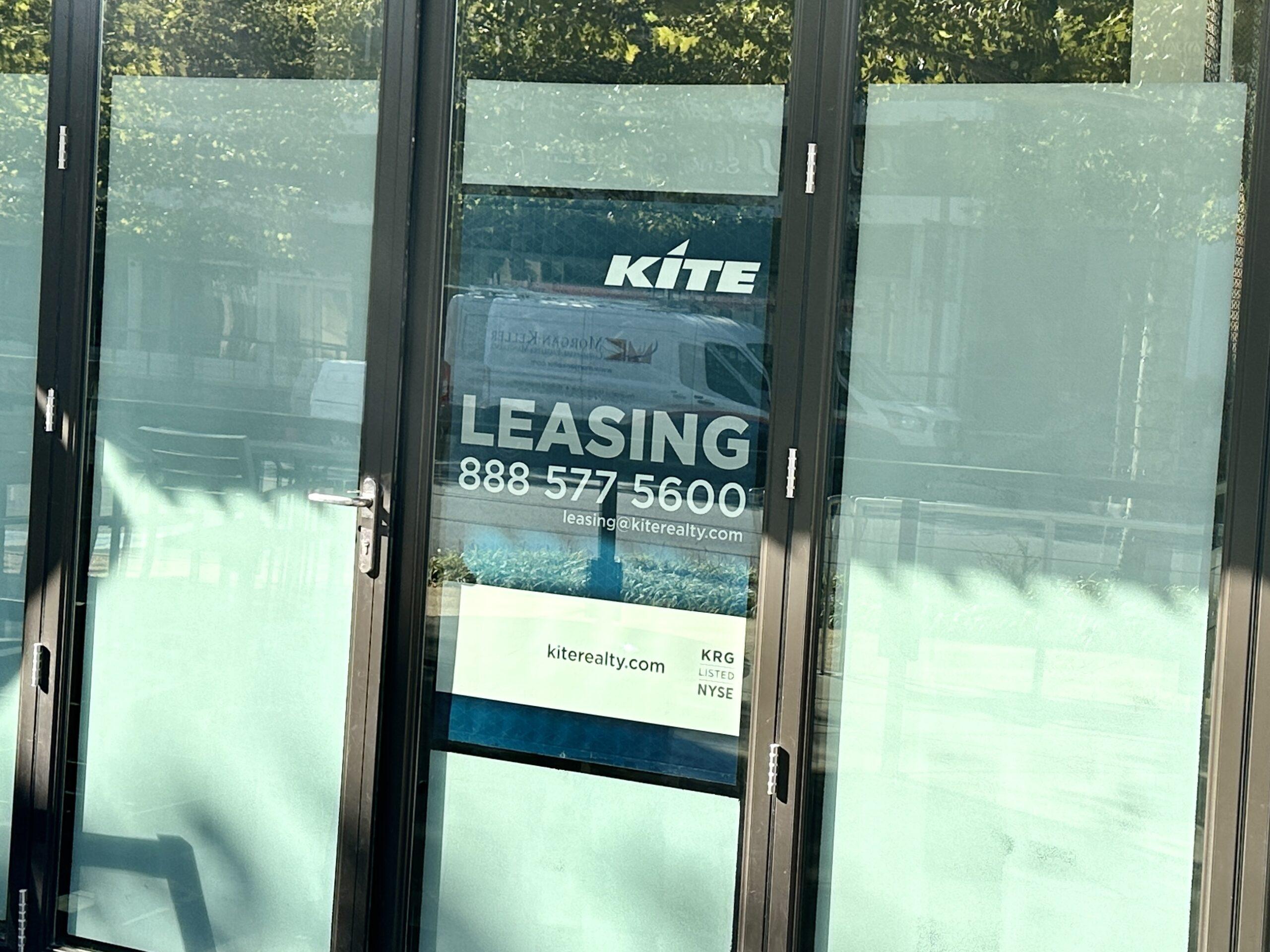 The Burn first reported on the closure of the restaurant and tavern back in August, after passers-by sent us messages that the doors were locked even during regular business hours.
At the time, inquiries for more information from Sullivan's Cove management went unanswered and the One Loudoun folks said they had no information to share.
The restaurant had a troubled history. It was originally a World of Beer location. Indeed, a globe-like sculpture similar to the World of Beer logo still stands at the corner of the building.
Later, the owners changed it to a different concept called the Jefferson Ale House, but that reportedly ran afoul of the One Loudoun folks. They finally settled on making it a second location of Sullivan's Cove. The first location is still open in Severna Park, Maryland.
Now, the nearly 5,000 s.f. space is listed as "available" — meaning the center is searching for a new tenant to take it over.
It's a prime corner spot near an entrance to One Loudoun and next door to Barnes & Noble. It's also just a block away from the upcoming new location of The Container Store — so hopefully a new restaurant or business will move in soon.