The long wait for the new Jollibee restaurant to open in Chantilly continues — but we're told an end may be in sight. Barring any unexexpected hiccups, the team at the new location says they are hoping to open sometime this month.
As regular readers know, the fried chicken chain — popular on the west coast — first announced they were coming to Chantilly back in January 2022.
The brand took over a former Burger King building in the Chantilly Shopping Center. That's right by the Walmart store and the Dulles Expo Center.
According to the Jollibee website, the restaurant originally hoped to open in May, then it pushed to June, then September, and finally a generic "Fall 2023."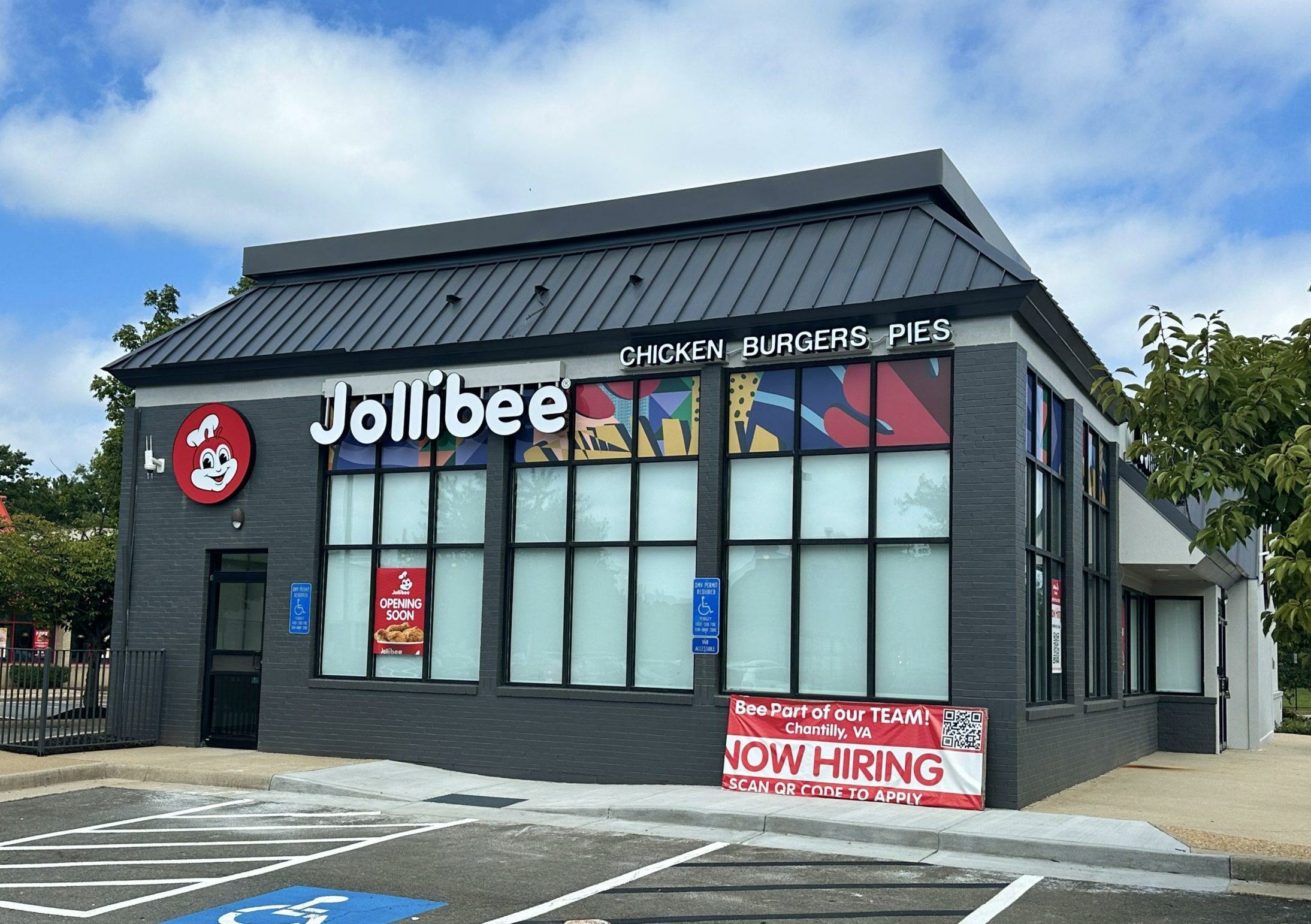 It's the number one question we are getting at The Burn HQ these days — "when will the Jollibee open?"
The Burn stopped by the location earlier this week and the management folks inside told us they are working hard to get the restaurant open. There have been some unexpected delays, but they are hopeful that November is the month.
A sign also just went up on the front door of the restaurant saying "Training Ongoing" — meaning they are prepping the new staff. So that's one more positive sign that "Chickenjoy" time is coming.
(Image at top: Jollibee)