(Update: Crooked Run has announced an opening date of Feb. 10 for its new location.)
Crazy good news for current and future Ashburn parents who regularly trek to the far side of State Road 28 in order to take their kids to Rebounderz. An artisan brewery and gourmet taco restaurant are opening across the street at 22455 Davis Drive.
Crooked Run Brewing, a nano-brewer with a small operation in downtown Leesburg announced last summer that they were adding a much larger second location on Davis Drive just east of 28. Now comes word that another Leesburg establishment — the year-old Señor Ramon Taqueria will also open a second location, inside the 1,400 s.f. tasting room at the new Crooked Run location.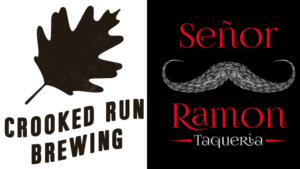 Señor Ramon is known for both traditional Mexican tacos filled with carne aside, shredded pork, stewed chicken, spicy lamb and even tripe. They also have specialty tacos featuring ingredients like crispy shrimp, lime adobo chicken and other unique meats and toppings. Crooked Run is known for creative brews featuring unique flavors and memorable names like Braveheart, Stovepipe and Starfire.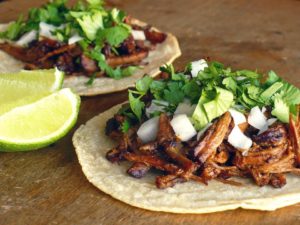 Instead of sitting in the parent waiting area, The Burn can imagine dropping your kids off at Rebounderz (if they're old enough to stay alone), then heading across the street for a microbrew (only one if you're driving) and a taco. Much better way to pass the time. The new location is scheduled to open Feb. 10.