(UPDATE: Kovi Kitchen has postponed their opening until Friday, July 19. They are offering a 20 percent discount July 19-21 for readers of The Burn who show them one of our Kovi posts.)
A new fast-casual Leesburg restaurant offering up Asian street food, including the ever popular poke bowls, will open for business tomorrow, Thursday July 18.
The Burn first broke the news that Kovi Asian Street Food Kitchen was coming to the Battlefield Shopping Center on Edwards Ferry Road last October. That's the same center with Dick's Sporting Goods, DSW and Total Wine. The restaurant has taken over the spot vacated by the much missed Which Wich sandwich shop.
Kovi was founded by Leesburg native Vi Nguyen. The first location opened in Arlington in 2017. The Leesburg location is the brand's second. They also have a popular food truck version of Kovi.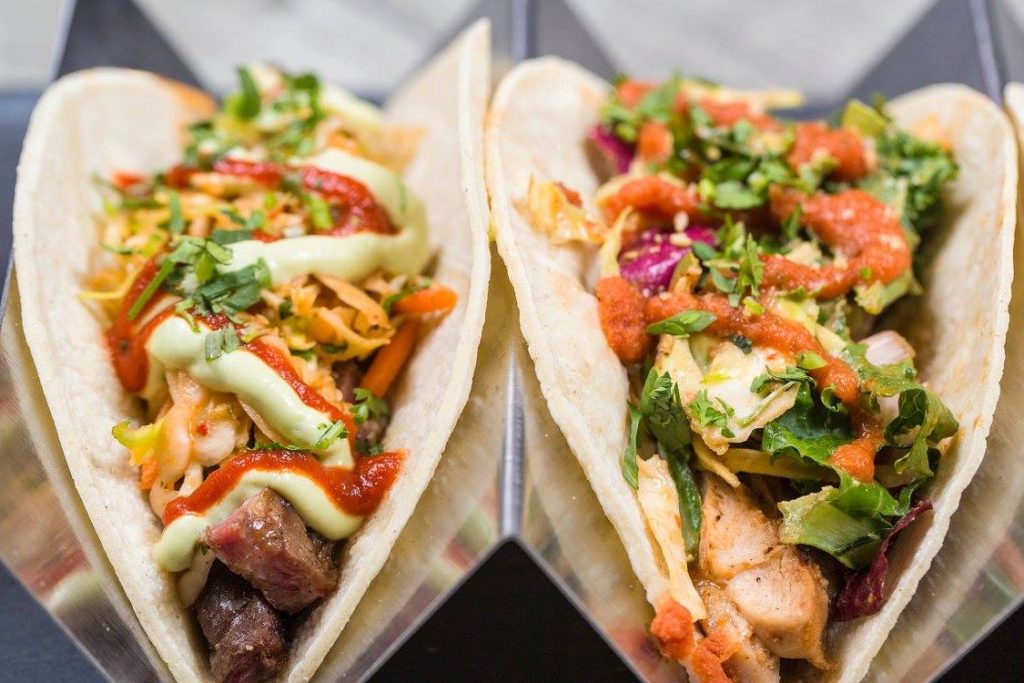 Besides poke bowls, Kovi offers Korean tacos and other unique dishes. Check out the Kovi menu here. The restaurant will be open for lunchtime on Thursday, then re-open for dinner. Starting Friday, Kovi will be open regular from 11 a.m. to 9 p.m.