The new Chick-fil-A in Ashburn at the Shoppes at Ryan Park center holds its grand opening tomorrow, Wednesday, Oct. 9. The Burn got a sneak preview tour and found out this location has some new innovations not seen at other Loudoun CFA locations.
The most prominent is the huge canopy that covers much of the double drive-thru lanes. CFA regulars know that the restaurants often have employees out walking along the drive-thru, taking orders on iPads and moving customers through quickly.
The canopies will protect staff members from rain showers, and they include ceiling mounted fans and heaters to help keep their folks comfortable during summer and winter days.
The new Ashburn Chick-fil-A also features digital menu boards — the first in Loudoun County. The digital boards rotate through various pages of offerings and can be updated easily and quickly with new pricing or menu items.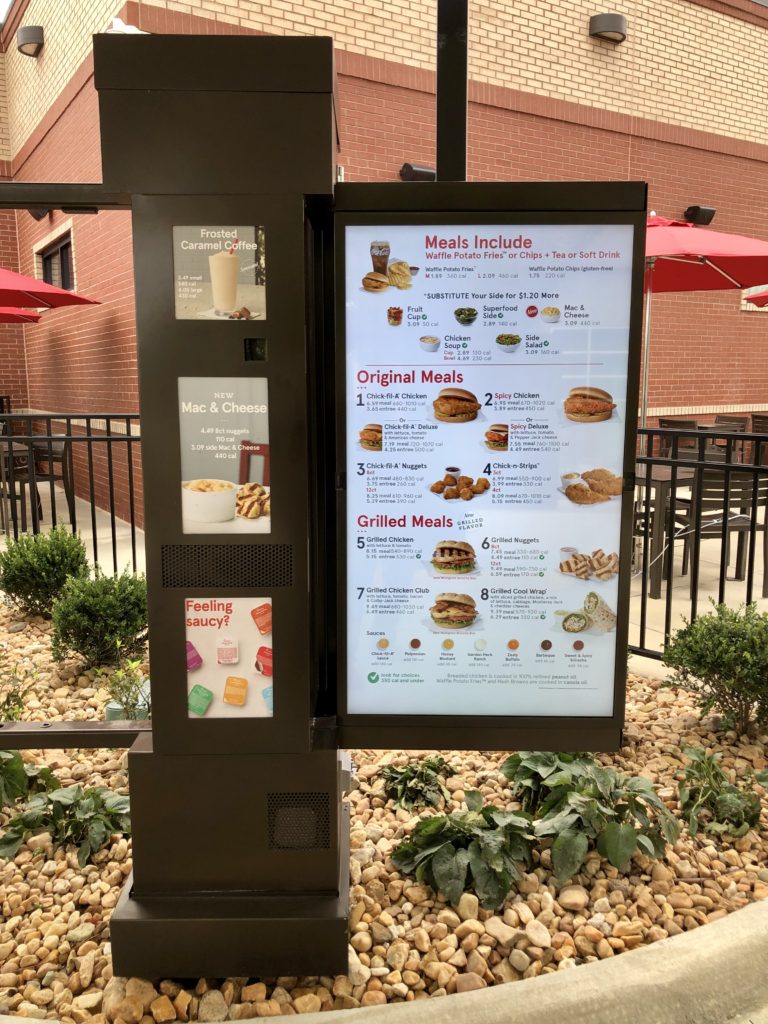 There is also an outdoor patio featuring tables and umbrellas with seating for up to 24 guests. That's larger than the norm at a CFA.
Inside — decor and layout wise — the store looks like other recent CFA locations that have opened around Loudoun, including the popular children's play area.
/
Back in the kitchen, one interesting innovation are monitors that display how much food the restaurant is expected to sell in the next 15 minutes. This is based on historical data from the day before, the week before and the year before. The computer system takes it all into account and lets team members know how many nuggets they should be breading or how many filets they should be frying before the orders have been placed.
The first 100 customers in line at the grand opening tomorrow morning will get free Chick-fil-A meals for a year. Some hardy souls are expected to camp out overnight in order to secure their spot in line.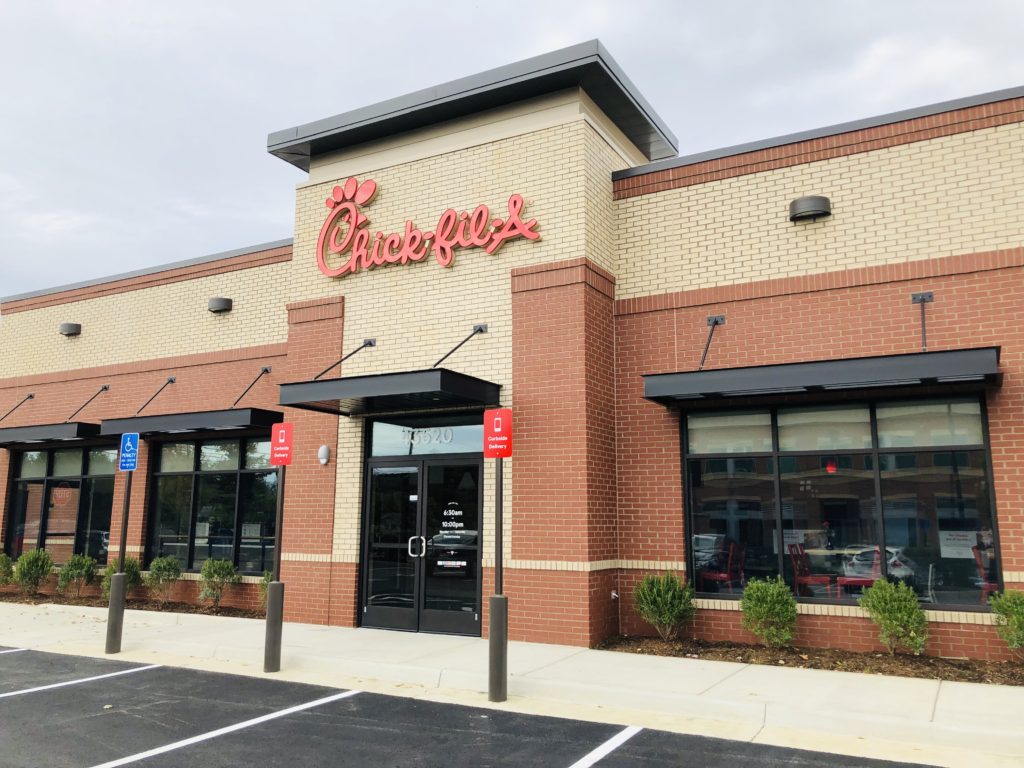 The Chick-fil-A at Ryan Park is the latest in a string of new CFA locations coming to Loudoun. A new store under construction in Lansdowne could open as soon as February and plans have been approved for another location in Leesburg at Oaklawn.