The Leesburg Corner Premium Outlets mall in Leesburg has officially gotten a new name — one that probably brings it closer to what we all call it anyway. Henceforth, it will be known simply as thee Leesburg Premium Outlets. No more "corner" in the name.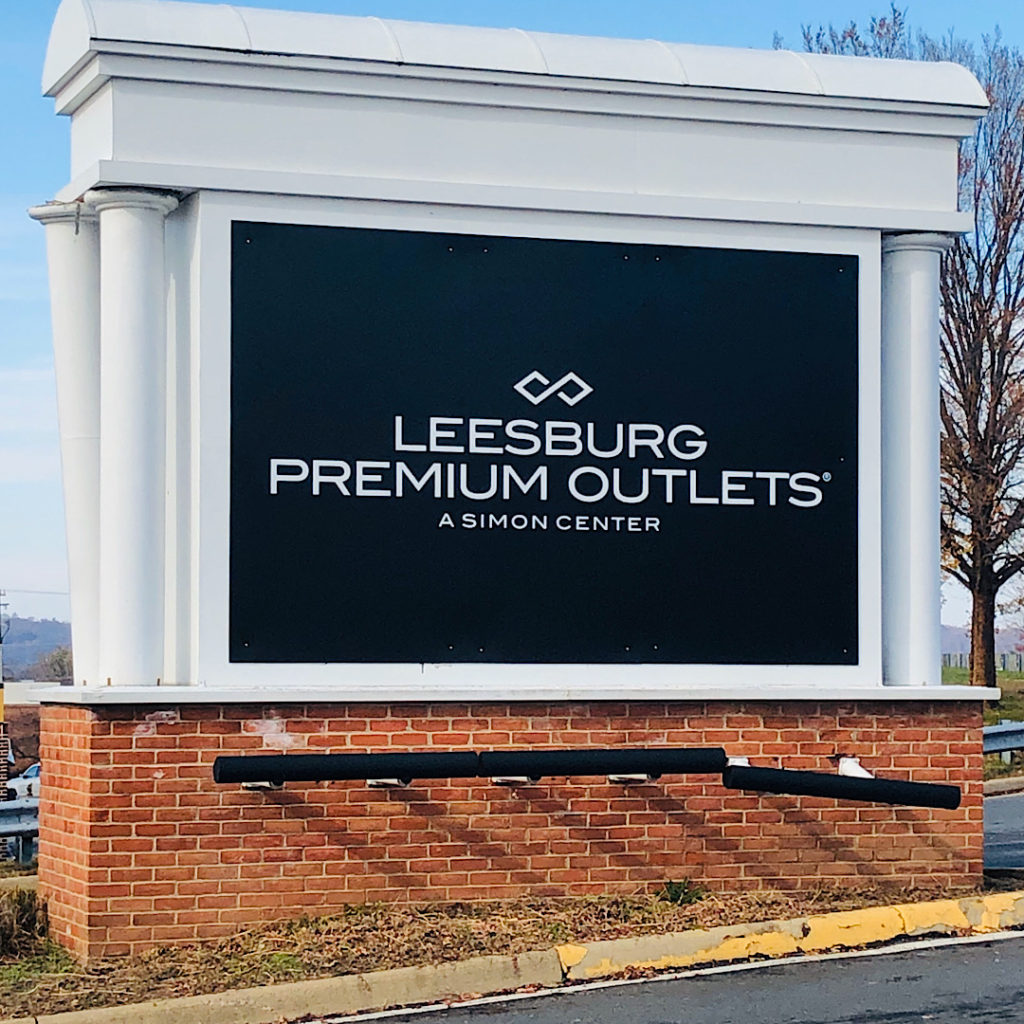 Simon, the huge shopping center company that owns the Outlets, made the announcement Monday and when we passed by today (Tuesday), crews were hard at work changing the signage around the center.
The new name is part of a major refresh the mall has been getting over the past year or so. Improvements include:
a new Food Hall with a stylish dining room and updated bathrooms
new walkways
new outdoor seating
a fire pit and other gathering areas
an interactive green space
an upgraded children's play area
free public WiFi
digital directories
refreshed landscaping
The project to upgrade the center is scheduled to wrap up by the summer of 2020.