It's Christmas so we're taking some liberties here on The Burn. No, this story isn't about Loudoun County, and yes, it's more Baltimore than DC. But the photos were taken by an Ashburn resident — Andrea Lilley — who was kind enough to share them with us.
Lilley was shopping at Tysons Corner Center on Monday when she spotted a crowd of people outside the Blesssed shoe store. Turns out, Lamar Jackson, the superstar quarterback for the Baltimore Ravens, was shopping in the store. Hundreds of fans pressed against the windows outside, waiting for him to exit, with others standing on the level above to get a good view.
When Jackson finally left the store, he was surrounded by fans shouting "MVP, MVP." He was then whisked out a side door to a waiting car.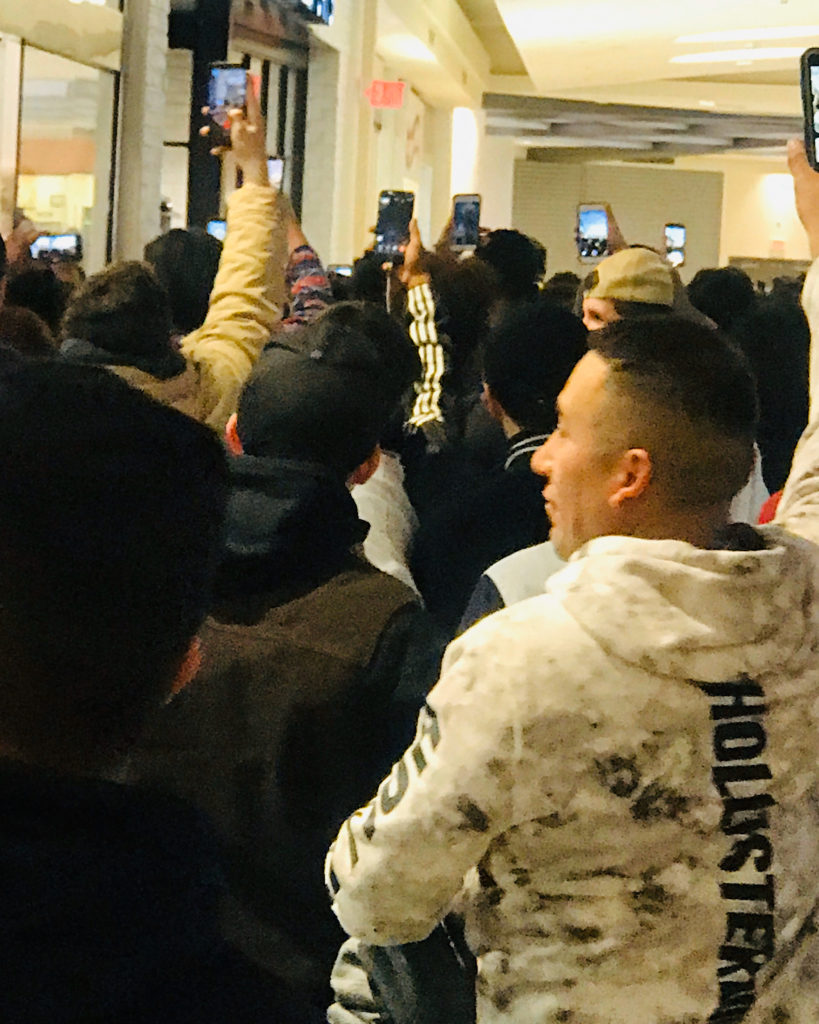 For non-football fans, Jackson is the likely MVP for the league after a record-breaking season. According to CBS Sports, "Jackson set the all-time record for rushing yards in a single season by a quarterback. He became the first player in NFL history to throw for at least 3,000 yards and rush for at least 1,000 yards in the same season. He became the first player to throw at least 35 touchdown passes and rush for at least 650 yards in the same season. He also became the youngest player ever to throw 35 touchdown passes, period."
To thank his offensive linemen for the great job they've done this season, Jackson gave each of them a Rolex watch. Perhaps he purchased those during his shopping trip to Tysons.