There's a lot going on in a small stretch of Russell Branch Parkway in Ashburn, where the road crosses over Claiborne Parkway and shoots north to dead end near Route 7.
A sign has gone up along Route 7 announcing that a Onelife Fitness center is coming to a parcel of land just north of St. David's Episcopal Church, and it includes a large, indoor tennis center.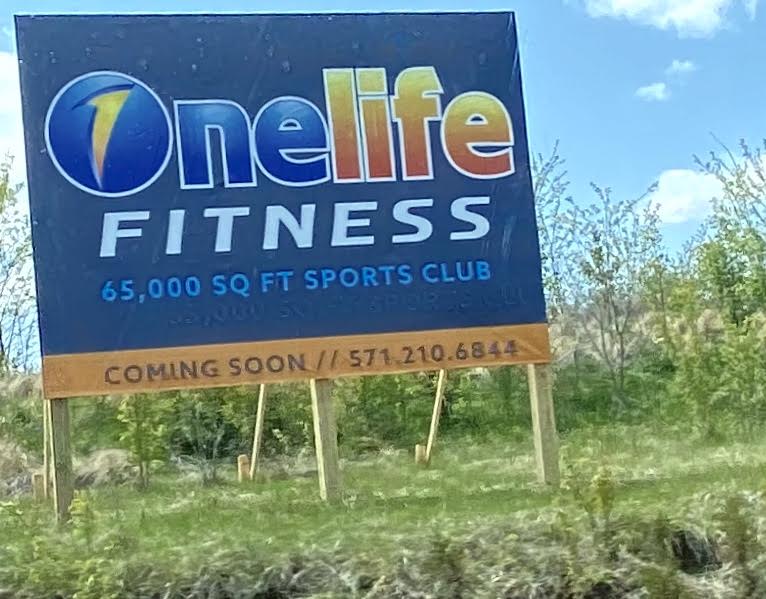 According to plans filed with the county, the center will include a two-story 65,000 s.f. health and fitness center, plus a one-story 55,075 indoor tennis center.
Ashburn already has one Onelife fitness center, located in the Brambleton Town Center in southern Ashburn. There are 19 Onelife centers around Virginia, according to the company's website, as well as locations in four other states.
Besides the plans for the new fitness center, across the street is the future home of a new Greek Orthodox church. According to the sign posted there, Holy Apostles Greek Orthodox Church of Sterling is planning on building their new campus on the site in Ashburn.
Of course, right now the road dead ends, but eventual plans calls for Russell Branch to connect all the way out to Leesburg and the stretch of Russell Branch that runs past the Village at Leesburg center. It's in the long term plans, but no word on when they might build it.
Now, we have to correct a story.
Despite what we reported yesterday, one thing that is apparently not coming to this stretch of Russell Branch is the new Belmont Plaza development. It was supposed to have a new office building and four retail buildings. We got the information from KLNB, a local commercial real estate company that markets projects to potential tenants. Despite KLNB still having it listed as a forthcoming project, it turns out plans changed last month.
The developers of the large parcel of land sandwiched between the Belmont Country Club community and the Belmont Chase shopping center contacted us today and said they have applied to make the vacant property 100 percent residential. The new plans call for 60 townhomes and 142 2-over-2 stacked units. So no gas station, bank or restaurant in the works. The Burn regrets the error.
(Image at top: Onelife Fitness)