It's nice to make new friends, but when one new friend shows up almost every night and makes a mess of your yard, you may start to rethink the relationship. That's the situation a Loudoun County family finds themselves ever since a bear has started making their home one of his (or her) nightly stops.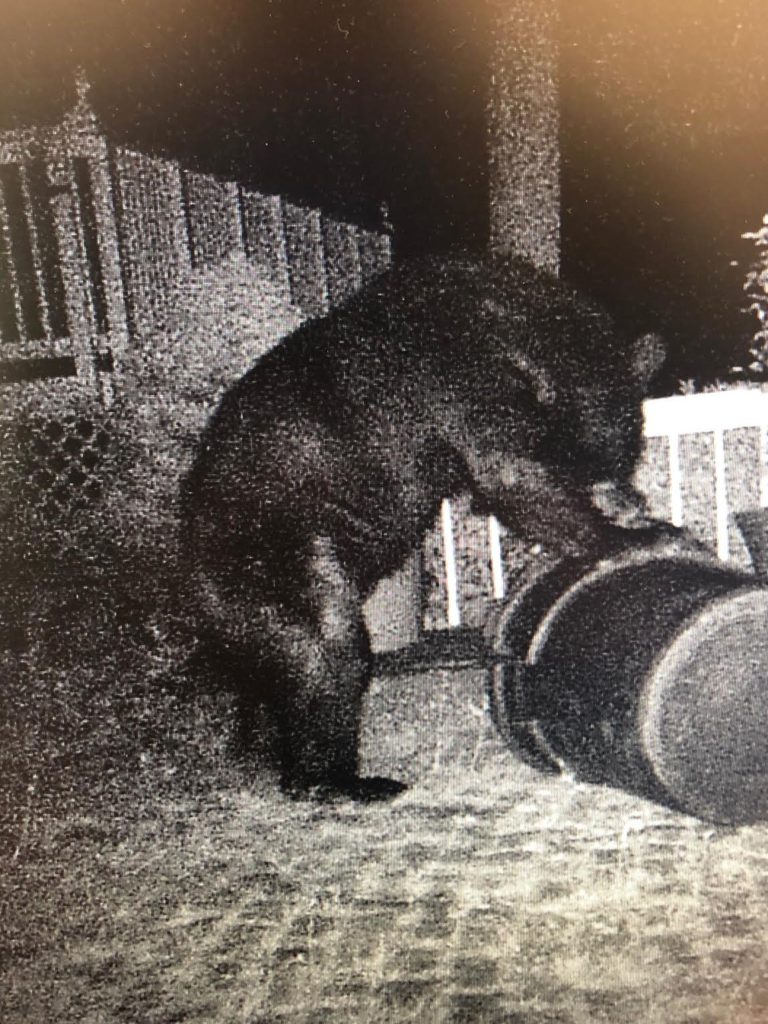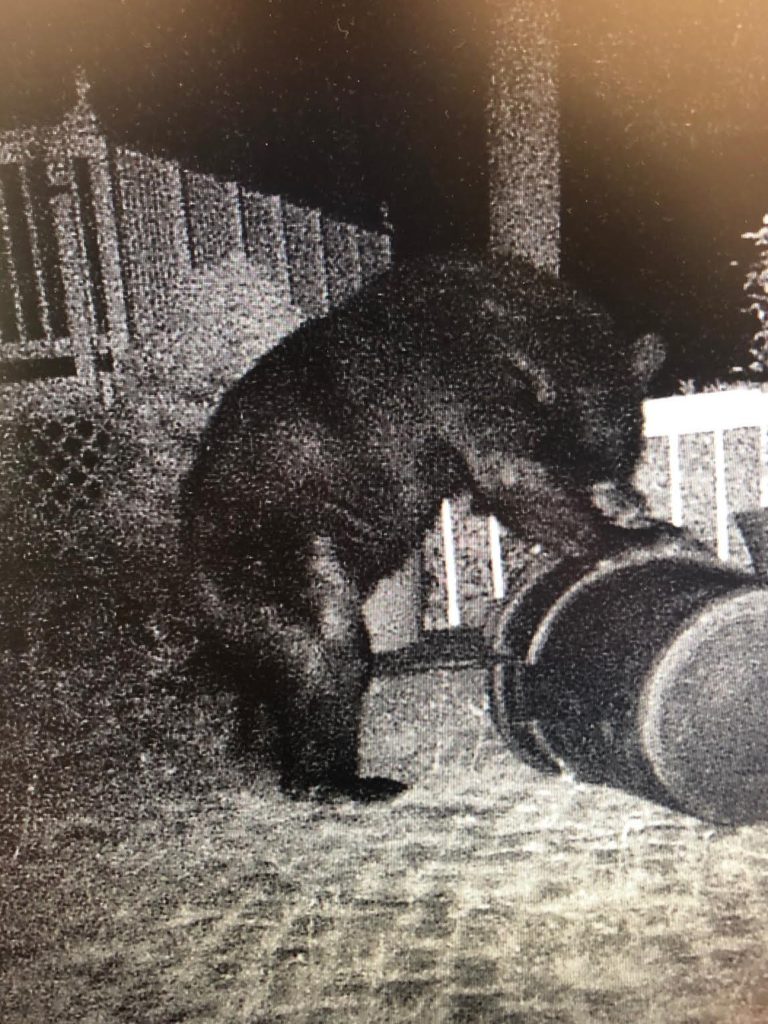 Rick and Kathy Koski have lived along Sycolin Road between Leesburg and Ashburn for 40 years and say they hadn't seen a bear in probably 35 years. But recently, the family says construction on the new Microsoft campus at Compass Creek down the road by the Leesburg Airport has stirred things up.
For roughly a month now, the bear has come nearly every night — sometimes as early as 9 p.m., sometimes not until 4 or 5 a.m. Sometimes he goes away and returns several times in a single night.
He plays with the garbage cans, sometimes relaxing and gnawing on them. Other times, he will sit for hours and pick the bird seed out of the grooves in the patio bricks. Despite his overwhelming size superiority, the bear is frightened of the resident possum in the yard. And he doesn't seem to mind being photographed, although the bear did tear down one of the deer cams and bite it while it was snapping pictures of him. (The Koski family has also captured several photos with a regular camera out their window.)
A little more ominous — the Koskis say the bear sometimes goes around and tries to get in through the doors of the house, even pressing the "Ring" doorbell one night.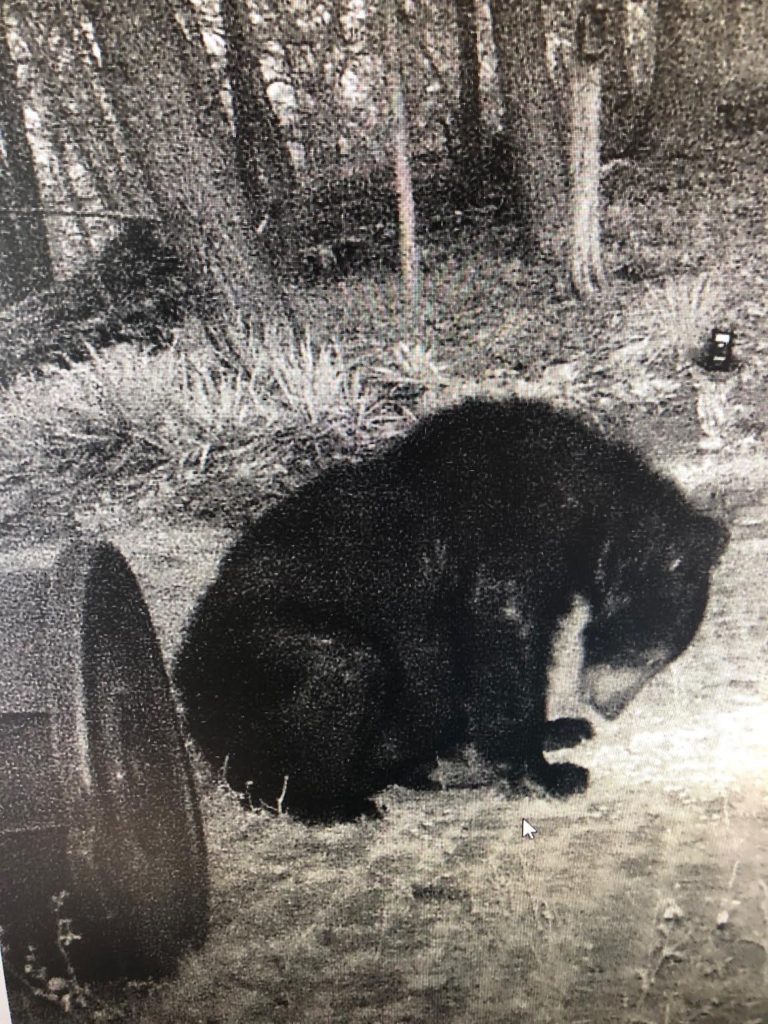 The family has called the Loudoun Sheriff's Office, who put them in touch with local game wardens, but they said there wasn't much they could do unless they were able to catch the bear while it was still on the Koski's property. Meanwhile, the fox that lives under the shed with her pups keeps a wary eye on the bear, but gives him wide berth.