The six teams competing on Food Network's reality competition show "Halloween Wars" have been whittled down to just two finalists — and an Ashburn chef is among those still standing. Pastry chef Steve Weiss is part of the "Mummies Rejects" team and they will compete in the final episode this Sunday, October 11 at 9 p.m.
Here's how the Food Network describes the episode: "(Host) Jonathan Bennett welcomes the two remaining teams of pumpkin carver, cake artist and sugar master to the spine-tingling final challenge. The team that can best capture all the terror and fun of the ultimate horror movie "jump scare" moment and impress judges Shinmin Li, Todd Tucker and actress Marisol Nichols will be crowned Halloween Wars Champion and win $50,000!"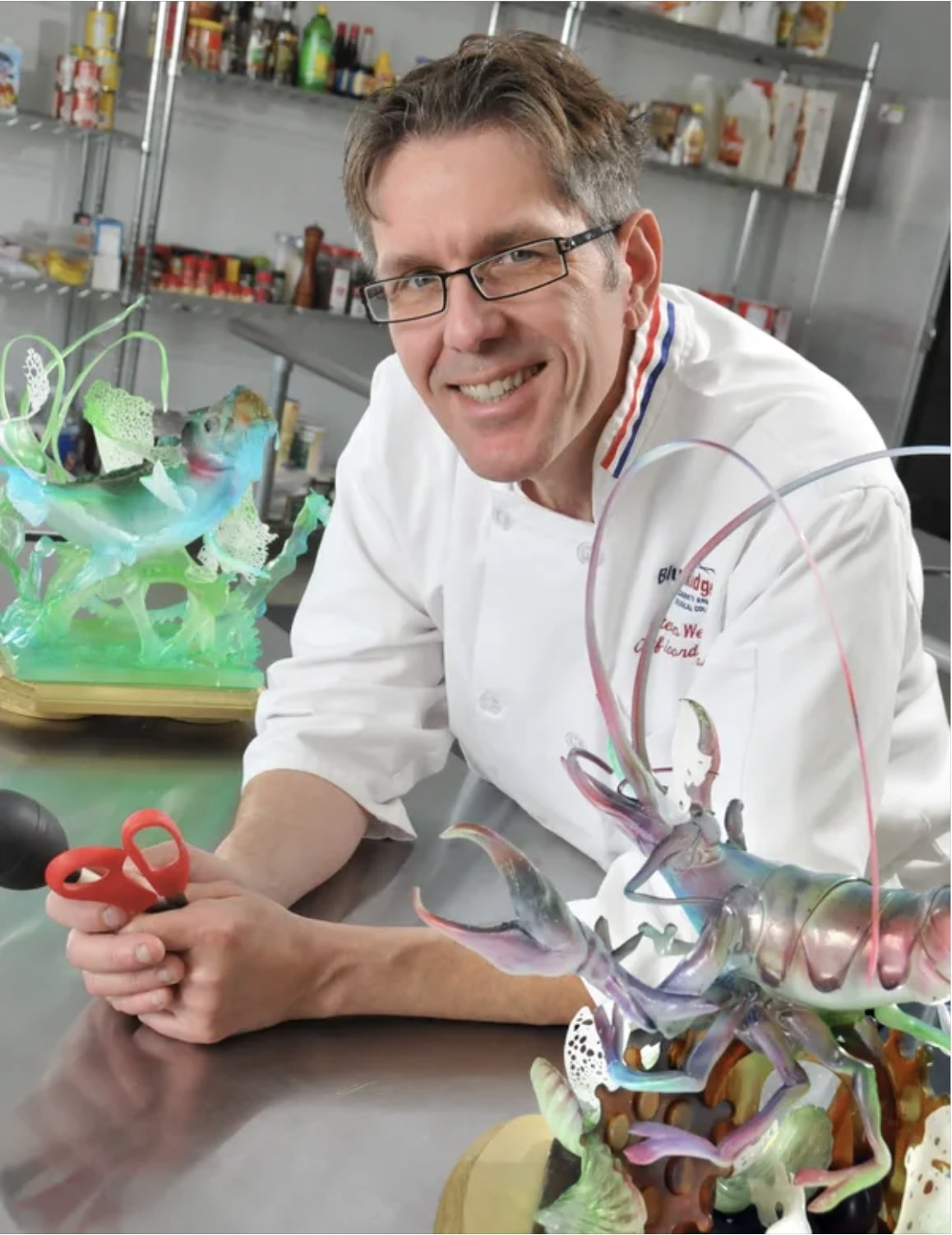 Team Mummies Rejects is comprised of Daniel Miller, a pumpkin carver, Hemu Basu, a cake creator, and Weiss, who's a whiz with sugar. Good luck to Steve and his teammates.
(Image at top: Gilles Mingasson via Food Network)