Site work has begun on the first official gas station planned for the huge Brambleton community on the southern side of Ashburn — and the community's second gas station shouldn't be far behind it. Crews are tearing up the pavement of a former parking lot next to the Onelife Fitness center at the Brambleton Town Center. Soon, a Filling Co. Gas & Grub convenience store and Shell gas station will go up on the site.
Brambleton, which has roughly 20,000 residents, has never had a convenient service station to call their own. Instead, they've had to go north to the Broadlands, east to to the interchange with 267 or, more recently, south to Aldie. Now, the new station will be in heart of Brambleton's small commercial center.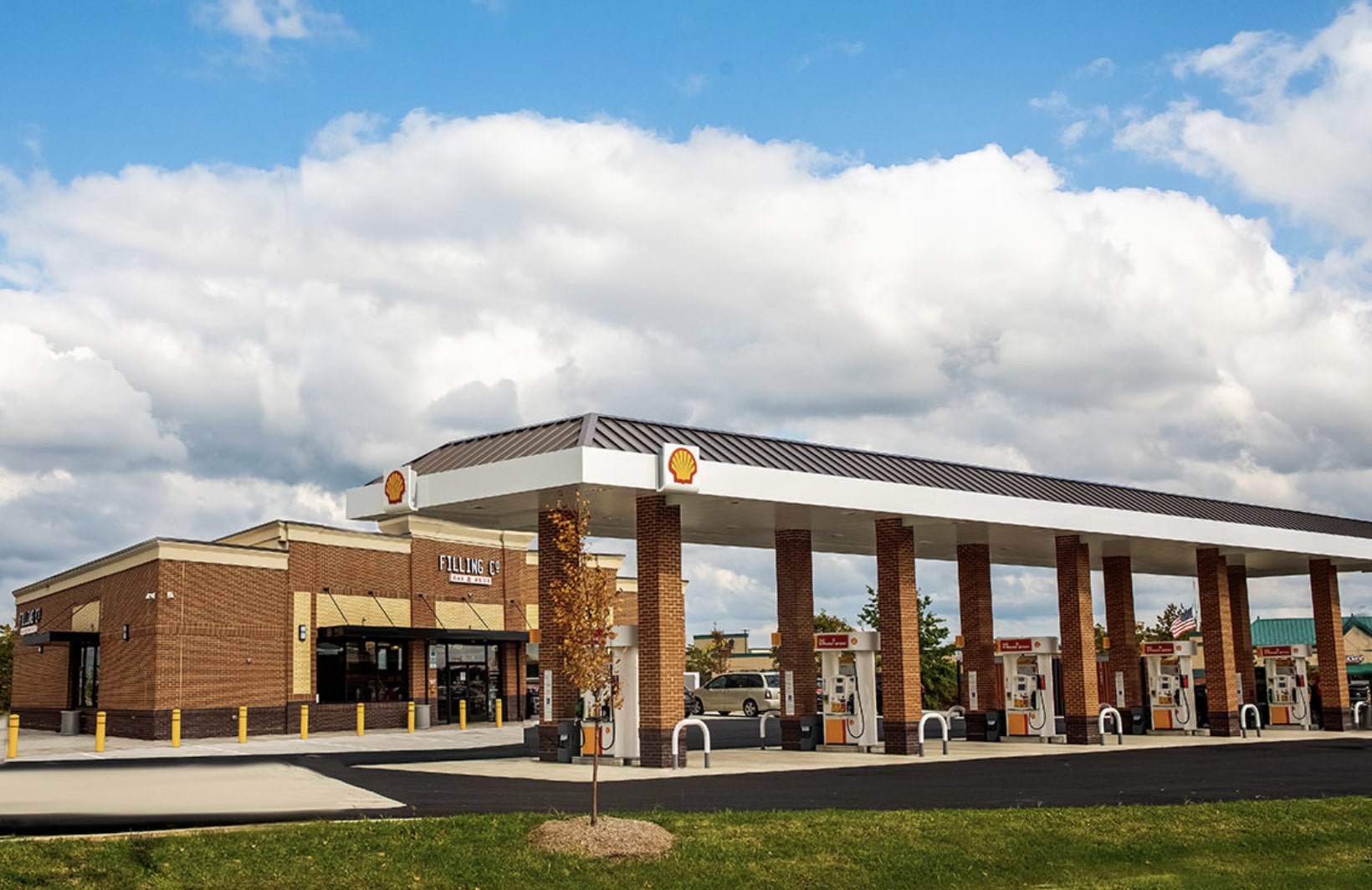 The Burn reported a few weeks ago about how several large trees on the future gas station property were carefully scooped from group in order to be replanted elsewhere.
We checked with the Rubino family (of Rubino's Pizzeria fame) who are building the new Filling Co. Gas & Grub and Shell station. They tell us they hope to have the Brambleton Town Center location open by April or May 2021. They also have a second Brambleton area location in the works. As The Burn has reported, another Filling Co. c-store along with an Exxon station will be going up near the intersection of Evergreen Mills Road and Northstar Boulevard. That store has a target opening of June/July 2021, so work on that site should start soon. The Gas & Grub concept includes a full-on fast-food restaurant inside the store — similar to those found in a Sheetz or Wawa.