Regulars may have noticed when the Jersey Mike's location in the Ashbrook Commons shopping center closed temporarily last week. Based on the messages The Burn received, some were even a bit worried when they saw the inside torn up. But alls well that ends well — the closure and the work was all part of a facelift for the store which reopened this week.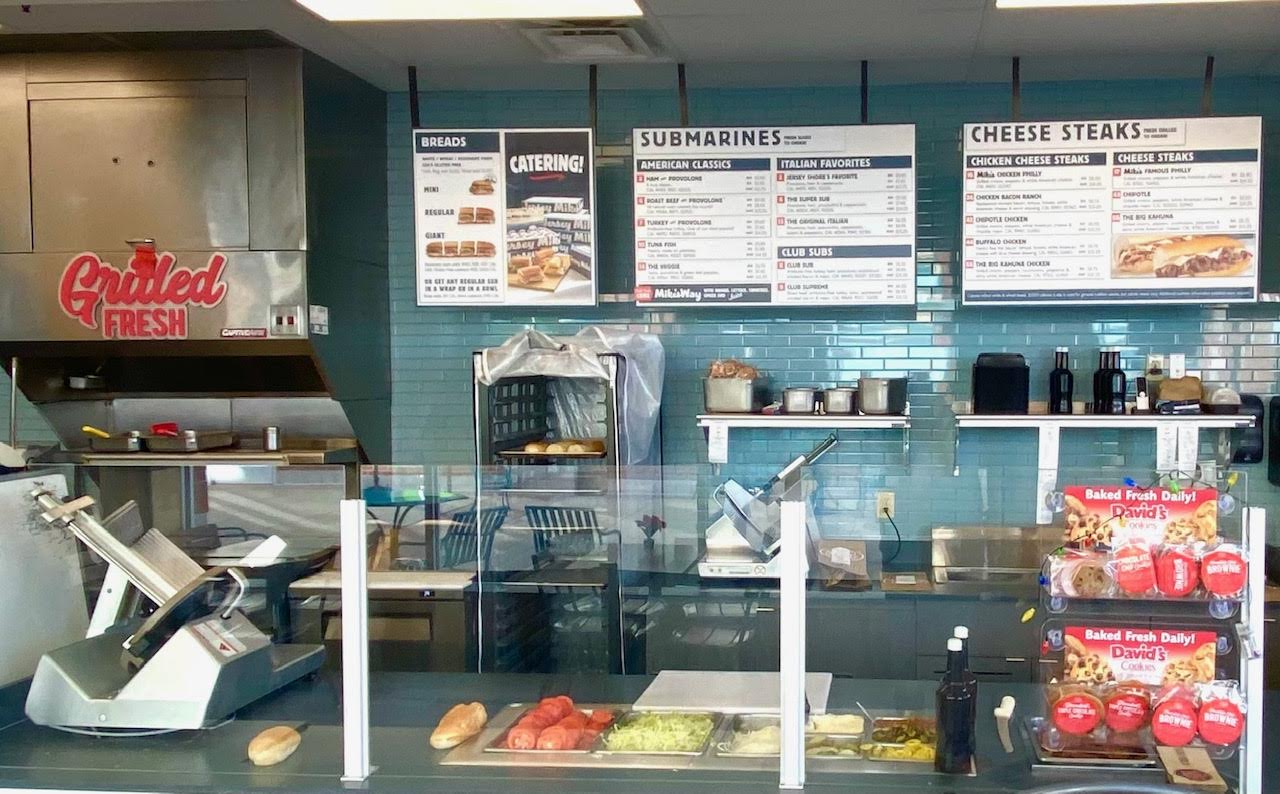 The stained concrete floor has been covered over with a wood-like laminate. The walls have gotten a bit of the same treatment along with new paint. There are new tables and chairs, new menu boards and signage and we're told a new soda machine is coming soon.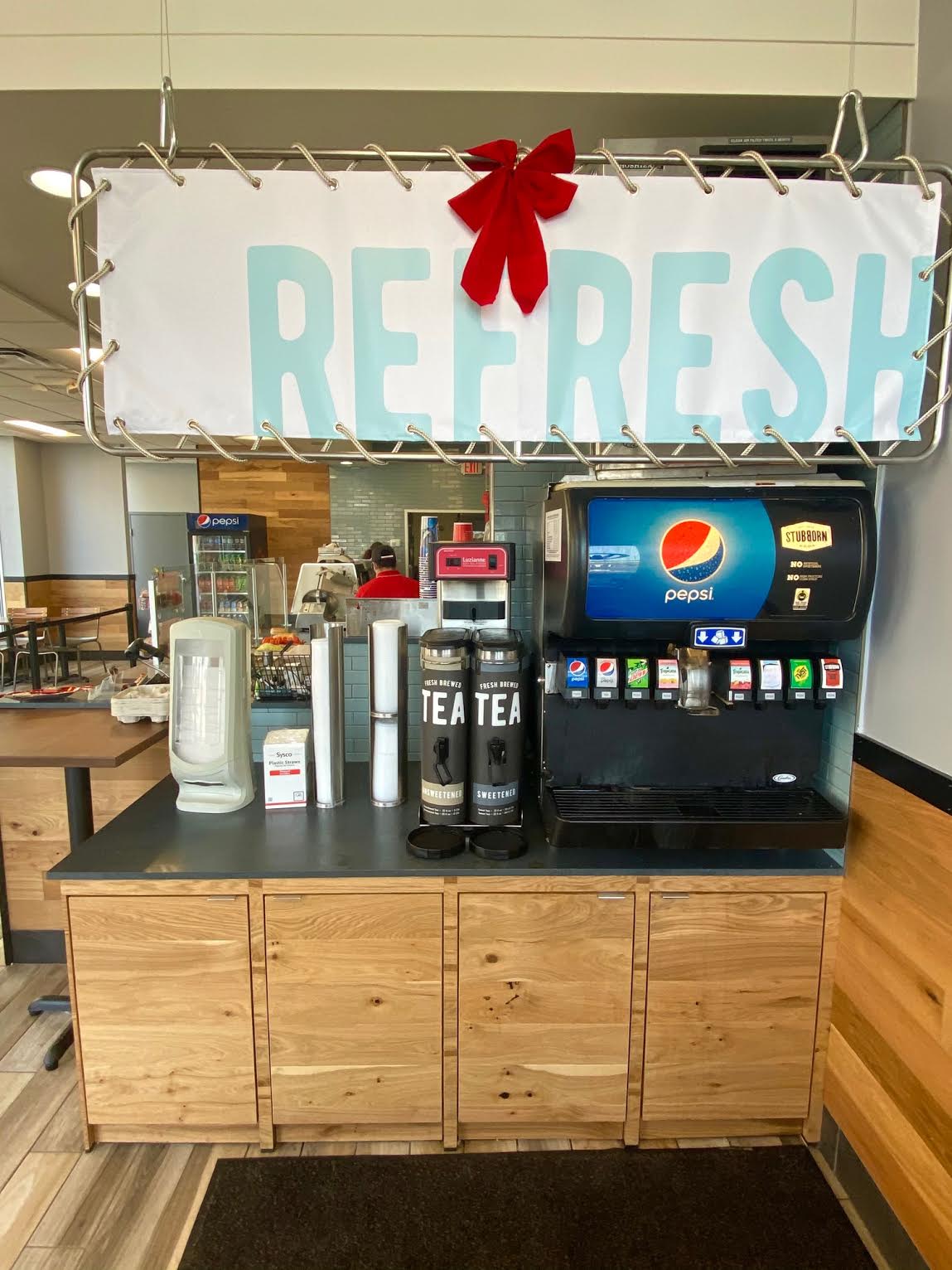 The work is not surprising. Most major chains update their decor every few years. Recently, area Burger Kings have gotten upgrades. So have some McDonald's. And the KFC in Ashburn had a major make-over a couple of years ago, including a giant "chicken bucket" fixture hanging from the ceiling that remains one of our favorite restaurant features.