A new bagel shop is coming to Loudoun, but we can't say just where yet. And it's a name already familiar to many locals. bkd Bagels has announced they have signed a lease for a brick-and-mortar location that they hope to open sometime this summer.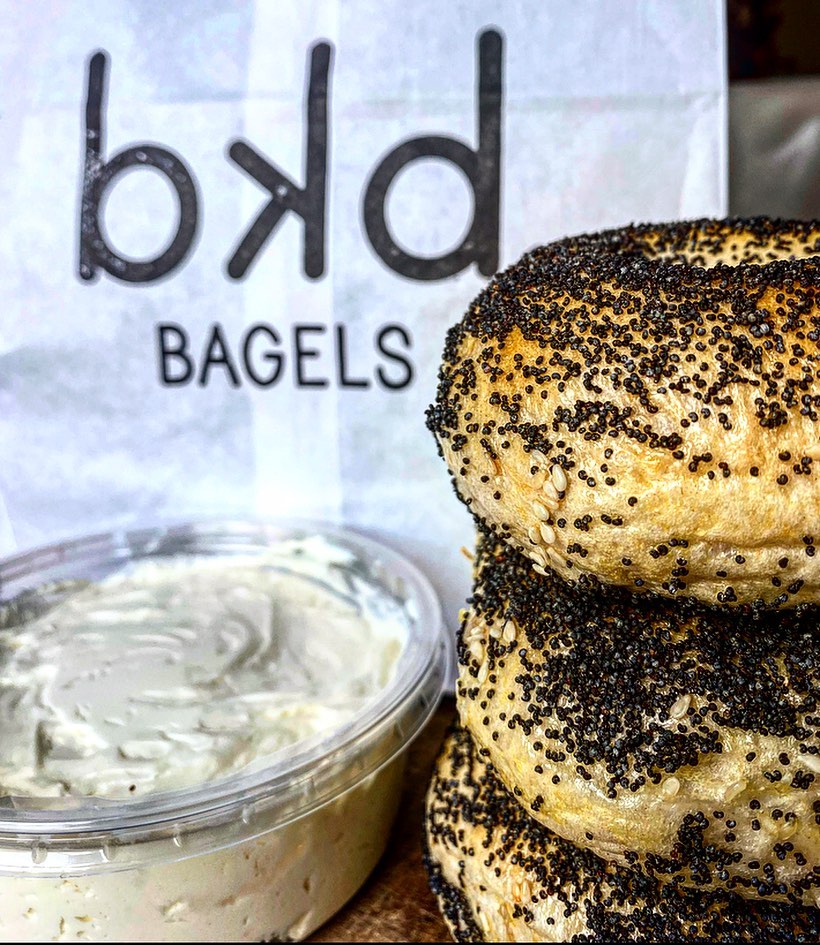 bkd has been around for at least a year now — making small batches of gourmet bagels that were delivered to or picked up by eager customers. Now, they are ready to take the next step and open an actual bagel shop. The only hitch — they're not announcing the location yet. Which means The Burn won't sleep until we have uncovered their secret.
Wherever it's going, the new bkd Bagels store will feature a menu that includes — and we quote — "scratch made bagels, bagel sandwiches, bagel charcuterie boards, a variety of cream cheese flavors, in-house cold smoked lox, coffee, champagne/mimosas, local craft beer & more." Sounds like our kind of place. Stay tuned.