It appears the anticipated run on area gas stations is underway as reports circulate that a possible gas shortage could impact the East Coast. It's all happening because of a computer hack that forced the shutdown of a major pipeline in the region.
A quick zip around Ashburn found the Sunoco gas station at the Goose Creek Village shopping center was completely out of regular, plus and premium gas. Signs posted on each pump alerted drivers that most of the fuel was gone. That would make it part of the roughly 7.7 percent of gas stations in Virginia that had run out of gas supplies as of 4 p.m. today, according to reporting by CNN.
Short but noticeable lines were forming at the small Sunoco station on Truro Parish Drive in the Broadlands, where every gas pump was in use this afternoon. The Royal Farms off Claiborne Parkway has also been busier than usual all day, according to a store employee.
Phone calls to gas stations in other parts of eastern Loudoun County, including Leesburg, Sterling and South Riding found the same thing — fuel stations much busier than normal with people gassing up. A Sheetz employee said at one point, there were 20-30 cars waiting to get into the lot for the location on Edwards Ferry Road NE. And unconfirmed reports were circulating that some Leesburg stations were out of fuel.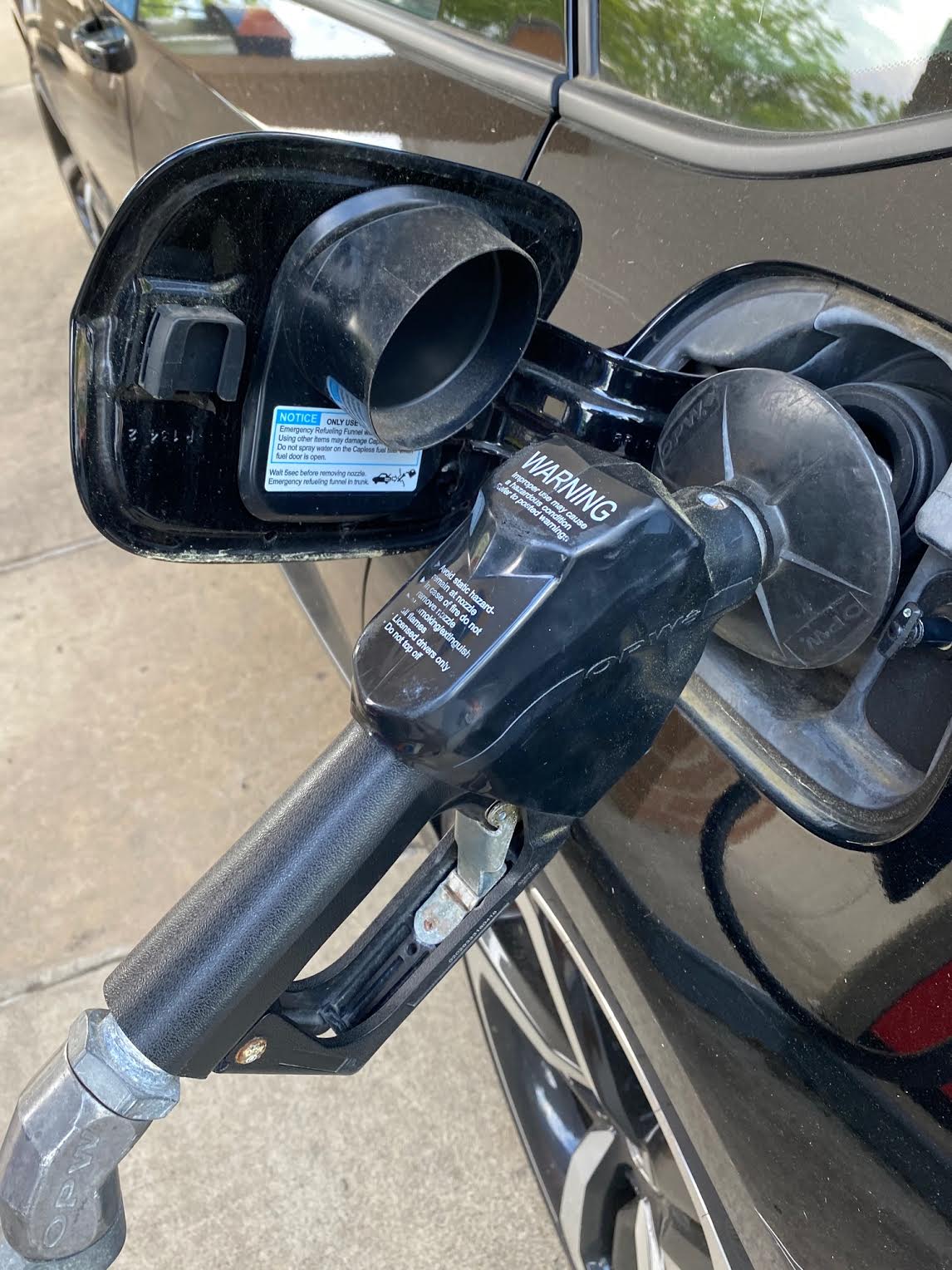 Meanwhile, according to CNN, a small but growing number of stations are running out of fuel up and down the East Coast, including in North Carolina as well as Georgia, Florida and South Carolina. Experts are warning the shortage is leading people to "panic buy" gasoline, which could extend supply problems longer than necessary. Virginia Gov. Ralph Northam declared a state of emergency Tuesday to deal with possible fuel supply shortages.